Welcome to a world of constant instability and frequent changes. While the crypto sector is slowly recovering, a stablecoin is falling by more than 90% and shaking investors. If bitcoin shows positive trends, NIRV regresses completely.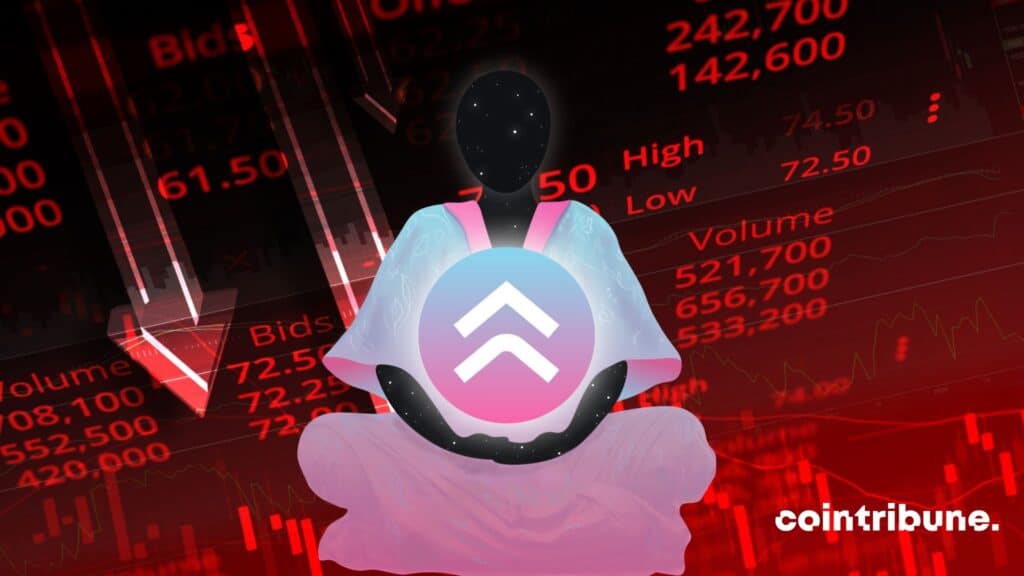 The fall of Nirvana and its assets
Crypto markets are much more dangerous than we think. If some people are suspicious of digital assets without knowing them, it would be better to be wary of them even when we understand them. Invest, but stay alert and carefully analyze each curve before making a trade.
The crypto winter has taken a big hit on the cryptocurrency sector. The markets are just beginning to recover and investors are gradually regaining their positions. If everything seems to be going well, some incidents remind negotiators of the fragility of the cryptosphere. Indeed, the Nirvana protocol lost $12 million. It leads to its downfall its NIRV stablecoin and its native token.
A flash loan causes the fall of Nirvana and its tokens. Indeed, the protocol built on Solana now has a deficit of $12 million. This is felt on his stablecoin and his ANA token.
Currently, the native token is trading at $0.654. The stablecoin is recording a decline of about 92%, it has fallen from $ 1 to $ 0.09. According to some analysts, this fall was predictable. Indeed, the lack of liquidity is a major factor in ANA's price falling to the floor price.
Crypto: a difficult time for stablecoins?
The collapse of Terra Luna has led to many consequences for cryptocurrencies. However, they are not the only ones to be affected since stablecoins have also suffered. The crypto sector offers huge earning opportunities. However, it can also turn into a nightmare in the event of a strong fall.
And this is what the catastrophe of Terra and its stablecoin UST led to. Indeed, stablecoins are going through a relatively bad period. NIRV is now paying the price after its recent fall. However, he is not the only one. In June, TRON's stablecoin lost parity with the dollar during the crypto crash.
Although Justin Sun and his team announced that the situation was under control, investors remain skeptical since Do Kwon's token did the same thing before falling back. The Tether despite its reputation as a safe bet has also followed the movement as well as the USDN. As a result, it would seem that stablecoins are really in a bad position.
Another stablecoin sees its value fall after TRON (TRX) and Tether. The crypto sector is flourishing and allows you to make gains quickly. However, market instability often has consequences and the Nirvana protocol is currently in the eye of the cyclone. It remains only to hope that NIRV will not follow the momentum of the TerreUSD stablecoin and will instead take the example of Tether and rise again.
Receive a digest of the news in the world of cryptocurrencies by subscribing to our new service of newsletter daily and weekly so you don't miss anything essential Cointribune!
The world is changing and adaptation is the best weapon to survive in this undulating universe. Crypto community manager at the core, I am interested in everything related directly or indirectly to the blockchain and its derivatives. In order to share my experience and make known a field that I am passionate about, there is nothing better than writing informative and casual articles at the same time.