You all know Spotify, we shouldn't have to introduce this music streaming giant anymore. But for the two at the bottom of the class who are not very attentive, let's recall in a few lines what Spotify is … It is a music streaming platform, created in 2006 in Sweden. The company now has more than four thousand employees, a capitalization of 33.5 billion euros and a turnover of 9.7 billion euros in 2021. A giant, therefore, who revolutionized the world of music. Indeed, the methods of listening to music have drastically evolved in a few years. Now, largely due to Spotify, which was one of the precursors, listening to records has almost disappeared, in favor of a music streaming service available for free with advertising cuts between tracks. Now Spotify is testing a new feature, a feature that is pushing the company a little more towards Web 3.0.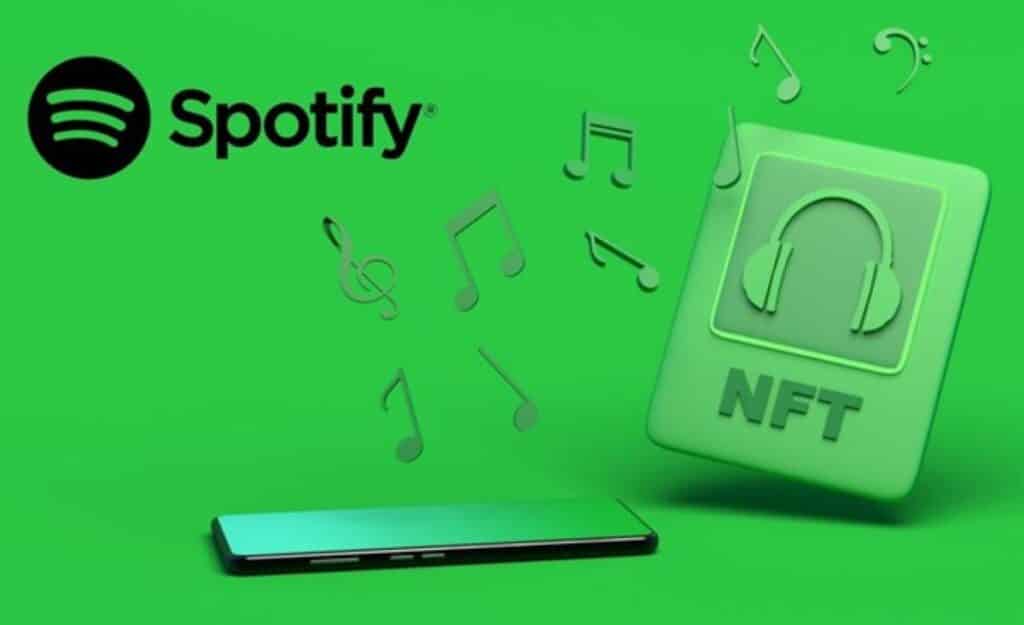 Spotify offers a new feature reserved for a small number of artists
We suspected a little … There were warning signs that Spotify was trying to get a foothold in the world of Web 3.0 … As this article demonstrates. Well, it's now done since Spotify announced in a statement that the company is inaugurating a " testing in which she will help a small group of artists promote their existing third-party NFT offerings through their artist profiles". The company specifies that this option to promote NFTs is currently reserved for a very small number of artists. Some users on Android in the United States will thus have the opportunity to discover the NFT content of certain artists.
How does it work?
For now, the process is very simple. Users who participate in the test will be able to preview a number of NFTs via an artist's profile page. Users will then be able to learn more about a specific NFT and choose to purchase it through an external marketplace. Spotify specifies that it will not apply any fees as part of this test.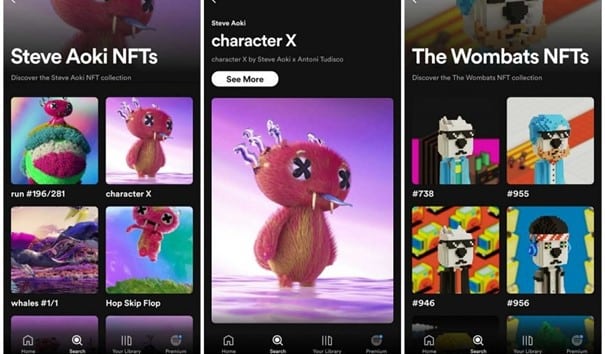 NFT and Spotify: The way to improve the experience between artists and their fans
The Swedish company made it clear in its press release: it is for them to always explore new ways to improve the experience of artists and fans. "We regularly carry out a number of tests in order to improve the experience for artists and fans. Some of these tests end up paving the way for a wider experience and others are just important lessons. » The company also indicates that this test is a direct response to the many requests from its industrial partners.
It's not just Spotify that's getting into NFTs!
Spotify is not the only digital giant looking to integrate NFTs on its platform, as Instagram recently announced that it will start testing NFTs with some creators in the United States. Creators and people who are part of the test can now share NFTs that they have made or that they have purchased. You can share these NFTs in your main Instagram feed, in Stories or in messages. There are no fees associated with posting or sharing a digital collectible on Instagram. Facebook also plans to add support for NFTs in the future.
Web 3.0 is starting to conquer the great Web 2.0 spawns! Facebook instagrammers such as Spotify, Instagrammers and Instagram are starting to hire specialists in the blockchain universe. If cryptocurrencies are becoming more and more popular with a wider audience, now it's the turn of NFTs. A huge visibility would then be dedicated to them if they were available to everyone on platforms like Instagram or Spotify…
Receive a digest of the news in the world of cryptocurrencies by subscribing to our new daily and weekly newsletter service so you don't miss anything essential Cointribune!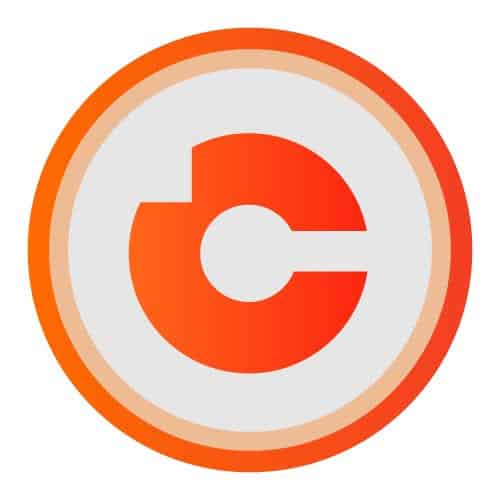 Student passionate about entrepreneurship and fascinated by the technologies behind cryptos! Yes, I am convinced that the two are intimately linked: blockchain and NFTs are revolutionizing many sectors and present unprecedented opportunities.