NFT projects seem to be conquering celebrities more and more. In February, professional boxer Logan Paul, being an NFT fan himself, introduced the other celebrities to the industry. He has registered many NFT and metaverse trademarks in order to encourage them to launch brands within the Web3. In March, Notorious BIG, LLC of Biggie Smalls, filed three trademarks for possible publications of NFT of the late rapper. The famous footballer, David Beckham, has also already set foot in the world of NFTs and the metaverse.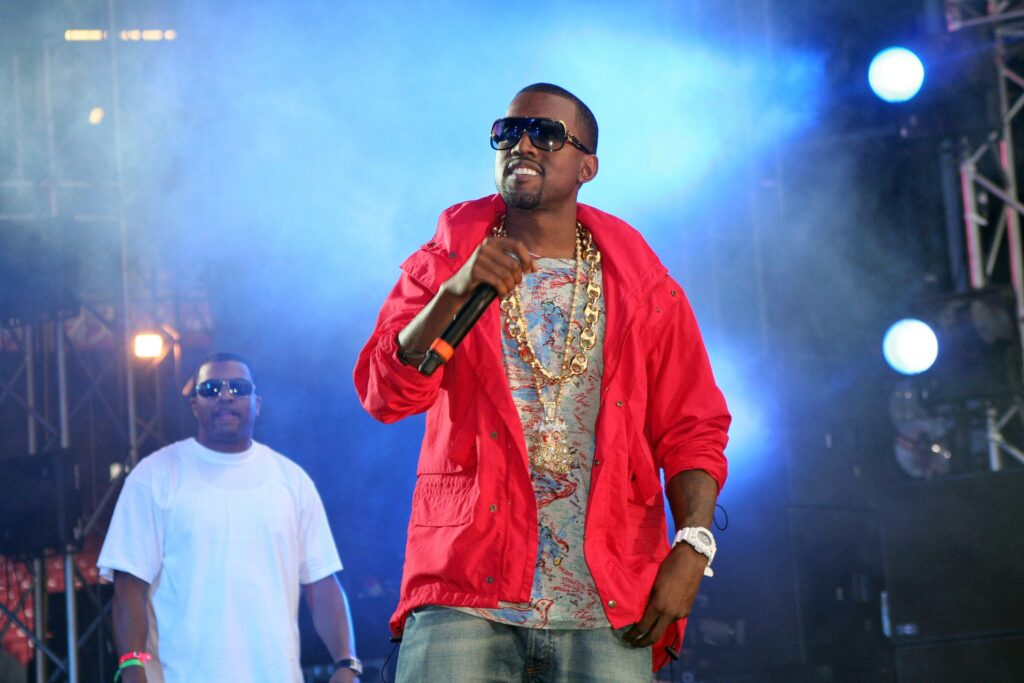 After months of reluctance, Kanye West launches into NFTs
The famous rapper Kanye West, also known as Ye, filed trademark applications with the UPSTO, United States Patent and Trademark Office, on May 27. The project includes non-fungible blockchain-based tokens, currencies, online store services as well as Yeezus-branded amusement parks.
The news follows on from an interview with Jimmy Fallon and Paris Hilton highlighting their Bored Ape NFT and various NFT mentions of other celebrities. Although Kanye West has shown reservations about Web3 and NFTs, he goes back on his previous statement. This one asked her fans to "tell him about NFT later".
Kanye West is getting ready to minter its own NFTs. The rapper has filed 17 new trademark applications around Yeezus, the name of his album released in 2013. It seems that the rapper-designer has left behind his criticism regarding NFTs.
A few months ago, West showed complete indifference to NFT projects, on the social network Instagram. On February 1, the rapper announced that he wanted to bet on the creation of "concrete products in the real world. » The post has since been deleted.
West's Mascot Holdings Inc. plans to create an online market for collectibles, tokens, currencies as well as digital assets. West embarks on real metaverse experiments.
In addition to services related to the world of cryptocurrencies, the applications filed by Kanye West include other potential products. There are also video games, clothing, retail stores, cosmetics, and much more…
Conclusion
Trademark filings show only global descriptions of product offerings without disclosing further details. No details on the types of NFTs have been made. The type of potential metaverse experiences to offer also remains unknown. Like the rapper Kanye West, the illustrious Snoop Dogg has also published various NFTs by partnering with an Ethereum-based metaverse video game, The Sandbox.
Receive a digest of the news in the world of cryptocurrencies by subscribing to our new daily and weekly newsletter service so you don't miss anything essential Cointribune!
Passionate about blockchain technology and cryptocurrencies, we are helping to popularize and democratize this new world.
"Chancellor on brink of second bailout for banks"