In recent years, many initiatives have been taken on both sides in favor of cryptocurrencies. The African continent does not remain on the sidelines of these initiatives, and obviously Changpeng Zhao, the CEO of Binance, intends to take advantage of them. Indeed, his company keeps multiplying winks in the direction of several countries in Africa. Why such an interest in the continent?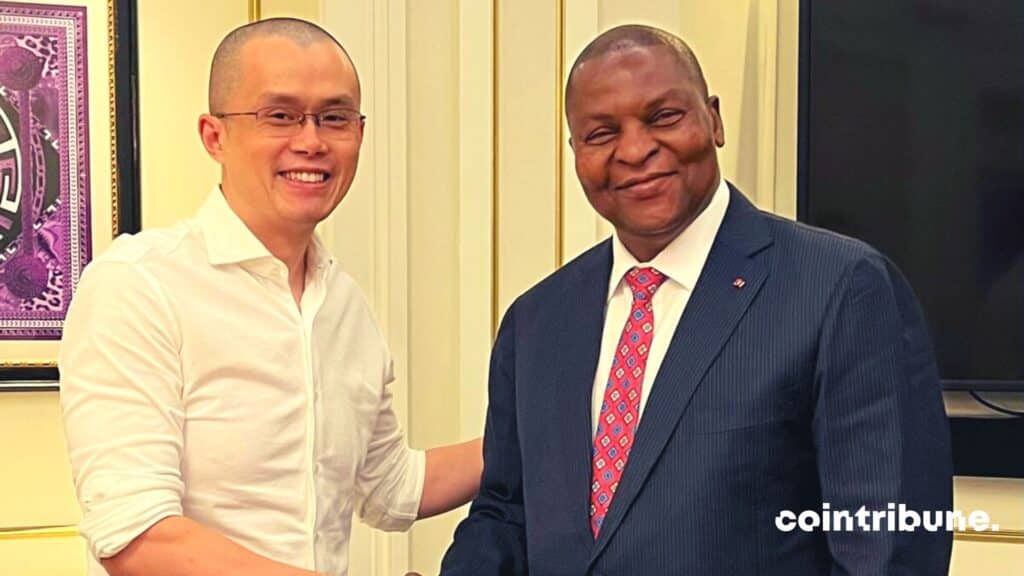 Several projects for Africa
Whether one is an observer of the cryptocurrency market or not, it is very easy to notice that Binance is very interested in Africa. The proof of this is that as part of the last African Cup of Nations, which officially ended on February 6, the cryptocurrency exchange was a official sponsor. Thus, she touched more than 300 million viewers on the continent.
More recently, the CEO of the digital asset exchange made two trips: one to Côte d'Ivoire and and another to Senegal. As part of his visit to Côte d'Ivoire, he met with the President of the Republic, Alassane Ouattara, with whom he discussed "economic and financial issues, especially access to cryptocurrency, which today is part of the economic activities of different countries around the world" (CZ).
After the Ivory Coast, CZ went to Senegal where he discussed with President Macky Sall. This visit was an opportunity for him to conclude a partnership with JokkoLabs for blockchain education.
In addition, CZ has been in Central African Republic where he met President Faustin-Archange Touadera. During the meeting, the two personalities discussed several topics, including "education, investments and the adoption of cryptocurrency". Suffice to say that CZ is nurturing several projects for the African continent, including among others improving the adoption rate digital assets.
The reasons for the CEO of Binance
The big question that could be asked is this: why is the CEO of Binance so interested in Africa? Several possible answers can be envisaged. In an interview with Young Africa, the CEO stated : "We are interested in the whole of Africa and we want to […] have multiple presences in all sub-regions". He then explained that he thinks that "there is a lot more money things to do in developing countries" rather than in Europe and America.
As you might expect, it is therefore for economic reasons that Binance is turning to Africa. In this regard, it should be emphasized that the young African population is actively looking for new solutions to escape the control and obligations of financial institutions classic. And cryptocurrencies are presenting themselves as a nice alternative.
In addition, the African continent is something of a "virgin land" when it comes to the digital asset market. Although many arrangements have been made on both sides, they are currently struggling to appeal to everyone. This makes the continent a land to explore by cryptocurrency exchanges like Binance. Those who will develop projects there will get ahead of the others.
Finally, inflation on conventional currencies is another reason why cryptocurrencies appeal to Africans. Indeed, digital currencies operate according to a principle of decentralization, which means that an inflation on the fiat currency has no effect on them. Therefore, to escape inflation, Africans opt for these currencies. And this is where Binance intends to intervene!
If Binance is interested in the African continent, it is because of the many advantages that this eldorado presents for its stock exchange. Not only is it a relatively virgin territory, but more and more Africans are also turning to digital assets.
Receive a digest of the news in the world of cryptocurrencies by subscribing to our new daily and weekly newsletter service so you don't miss anything essential Cointribune!
Far from having cooled my ardor, an unsuccessful investment in 2017 on a cryptocurrency only increased my enthusiasm. I therefore resolved to study and understand the blockchain and its many uses and to relay information related to this ecosystem with my pen.