tue 03 May 2022 ▪ 17:30 ▪

4
min reading – per
Mikaia ANDRIAMAHAZOARIMANANA

Since its launch on April 20, Coinbase NFT has recorded an exchange volume of $315,874, and 737 registrations. A balance sheet that places it far behind OpenSea, which posted $ 92 million for the day of April 30 alone.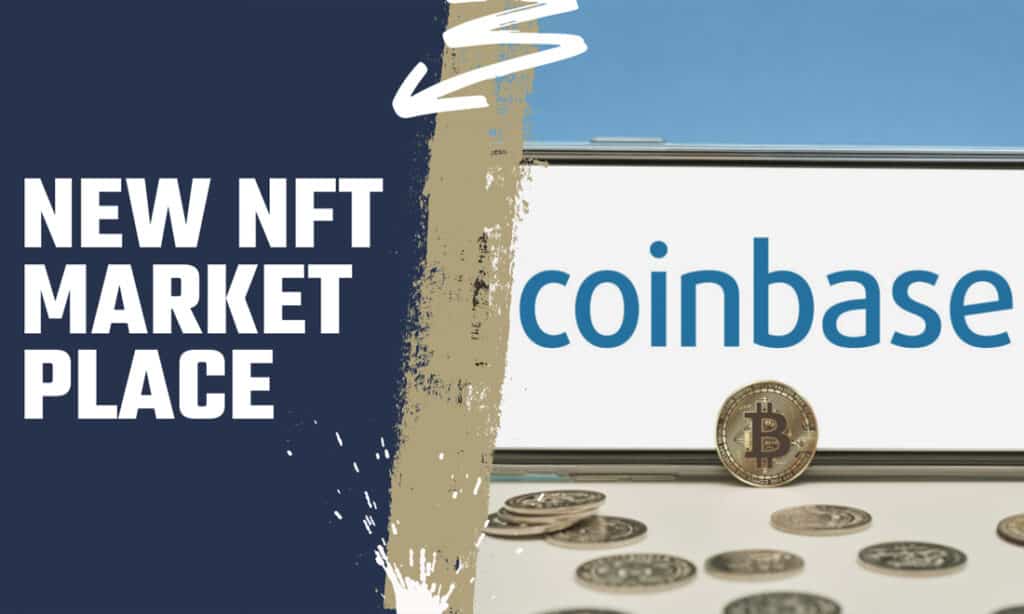 Coinbase NFT, the adventure has just begun
As Coinbase NFT is in its early stages, so still in beta mode, it is quite normal that the crowds are not there. The data from Dune Analytics have indeed highlighted somewhat modest data regarding the marketplace NFT. Since its launch on April 20, that :
985 transactions ;
737 people registered ;
$315,874 in transaction volume.
Figures that might not delight observers, but interesting in the eyes of the designers of the marketplace NFT Coinbase.
At this pace, it is difficult to align with the giant OpenSea which, on April 30th alone, recorded a trading volume of $ 92.46 million. The data from DappRadar will be of great use to you for verification purposes.
In addition, the number of traders during this period amounted to 55,982. And the average price of NFTs reached $1,600 on OpenSea.io .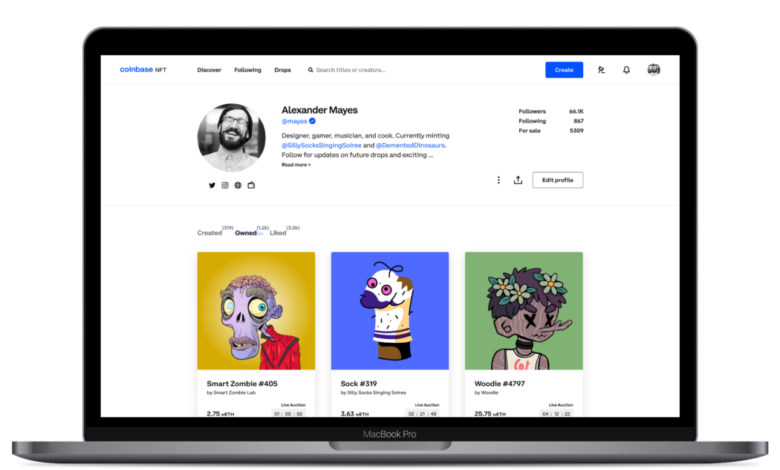 Why such a slow start for the Coinbase NFT marketplace?
At this point, a comparison with OpenSea seems inappropriate, considering that Coinbase NFT has just been born. Here are some convincing explanations :
1- It is in beta phase
On the day of the presentation of the project, its initiators made it clear that this avant-garde platform will first be established in the testing phase. It was necessary to invite, in unlimited numbers, people in order to register on a whitelist. Just to check if Coinbase NFT is of interest to many or not.
The result: 2.5 million people were jostling on this waiting list. Can we still deny the lack of interest in the marketplace NFT Coinbase?
In any case, its developers remain confident in their approach including a smooth launch. Moreover, it will be incredibly effective from a perspective of effective management of difficulties before the mass arrival of users.
2- Transactions are momentarily free of charge
Recently, the vice president of Coinbase clarified that they have decided not to charge anything on transactions in this test phase. A boon for Coinbase NFT users since they have the facility to create their own profile on the platform. In addition, they were granted to illustrate their account with crypto-art, in particular that " who tells their story ».
The icing on the cake, users of the NFT marketplace will be delighted with the possibility of manipulating the site like a social network. Creating a profile, following other profiles, posting comments, upvote and downvote conversations… so many possibilities granted by Coinbase NFT.
We are not unaware that Coinbase established a partnership with MasterCard last January with a view to another facility for Coinbase NFT. In particular, this allowed the purchase of NFTs with credit/debit cards.
Source : CoinMarketCap
Receive a digest of the news in the world of cryptocurrencies by subscribing to our new service of newsletter daily and weekly so you don't miss anything essential Cointribune!
The blockchain and crypto revolution is underway! And the day when the impacts will be felt on the most vulnerable economy in this world, against all hope, I will say that I had something to do with it