mon 15 August 2022 ▪ 14:00 ▪

5
min reading – per
Mikaia ANDRIAMAHAZOARIMANANA

After successfully launching its 15,000 HK NFTs, KadenaHashing announces the acquisition of crypto mining ultra-efficient, the KD Max. 20 miners, purchased at $ 11,000 per unit, are therefore added to the fleet of this specialist in extractions on the Kadena PoW blockchain (KDA) based in Dallas (Texas).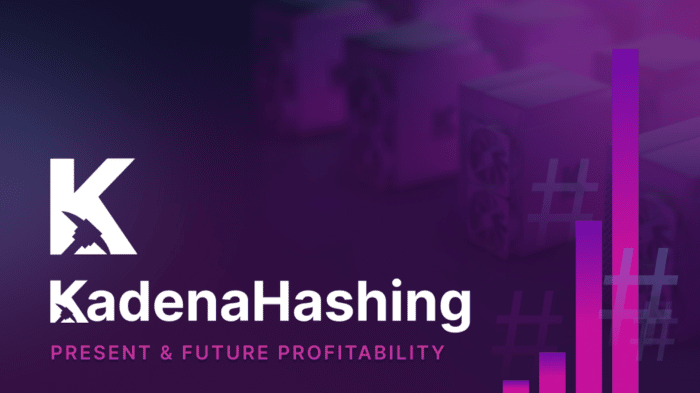 KadenaHashing offers 20 KD Max devices
Holders of one of the Kadena Hashing NFTs must be raving about the good news. Certainly, the acquisition of these cryptocurrency miners, in this case the KDA, will increase mining rewards for any holder of KH crypto assets.
« Our first miner purchase has been made! 20 KD Max for $11,000 each. A phenomenal price for these beasts! »
Here it is worth mentioning that the model KD Max signed Goldshell is capable of mining the Kadena algorithm with a maximum hashrate of 40.2 TH/s, for a consumption of 3 350W.
Admittedly, it is far from matching the new beast launched by Bitmain, the Antminer S19 Pro + Hydro, which is capable of producing about 200 TH /s, with a consumption of 5,445 watts. But we must recognize other no less interesting assets in the KD Max, such as the low energy consumption, 83.3 W /T.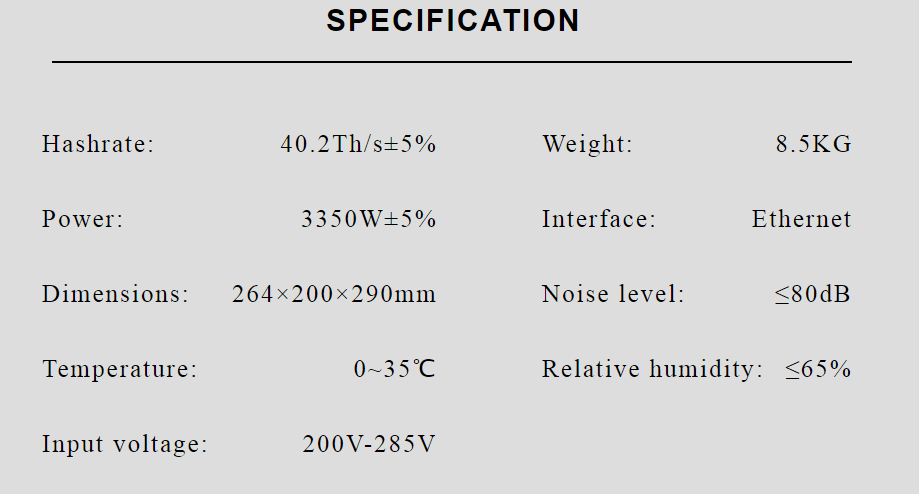 And we say that the KD Max is an overlocked version of the KD6 whose production capacity is around 29 TH / s, for a consumption of 2,560 watts. If the price of the KD6 is close to $ 12,000, that of the KD Max can reach up to $ 15,000.
For its new acquisition, KadenaHashing paid only $ 11,000 each. As if, in the crypto universe, discounts have not yet lost their relevance.
What are we hoping for from these new mining devices?
As mentioned above, KadenaHashing wants to make KDA profitable at all costs. By choosing a blockchain with a mechanism Proof-of-Work, it authorizes, among other things, substantial benefits and profits, and for life, for holders of NFT KH. Soon « passive income ", they say in the KH white paper.
To say that these assets can be acquired from $ 160, and that they are protected against any form of volatility.
Be careful, do not confuse Kadena and KadenaHashing. If the first is similar to an evolutionary PoW blockchain with several projects, the second refers to an avant-garde cryptocurrency mining solution.
It should also be noted that KadenaHashing promises to return all the profits related to its activities of mining to the State Treasury. This during the 6 months following the mint of each NFT. And after that, the holders of NFT KH will begin to receive the promised rewards.
Yet another promise from KH, the increase in the volume of profits according to the number of users. Its community will therefore have an interest in expanding for an effective enrichment, and this in the long term, of each portfolio.
The mint of the KadenaHashing NFT has just taken place
As recently as August 12, KadenaHashing made it known, on Medium, that the mint NFT HK was live. After several months of waiting, and some $200,000 spent, the event finally took place.
As KadenaHashing manages to offer a rate of $ 0.06 per kWh, there is no longer a need to buy equipment or appropriate techniques to be able to afford cryptocurrencies. Its mechanism of PoW mining is able to guarantee you up to 18 KDA per day: the price of the unit on Quince being $2 at the time of writing this article.
@YusufDeFi made a full display of KadenaHashing's assets on his Twitter account.
If the idea of making passive gains tempts you, embark on the KadenaHashing adventure. The price of one of its 15,000 HK NFT has been set at $ 160, while the sole possession of this asset entitles you to the title of cryptocurrency miner.
Receive a digest of the news in the world of cryptocurrencies by subscribing to our new daily and weekly newsletter service so you don't miss anything essential Cointribune!
The blockchain and crypto revolution is underway! And the day when the impacts will be felt on the most vulnerable economy in this world, against all hope, I will say that I had something to do with it