The NFTs, always them! Once again, non-fungible tokens are in the spotlight. For the first time in 27 years, Paris Saint-Germain FC is going to Japan. You want to do this commemoration with them, nothing could be easier! Buy your NFT tickets now.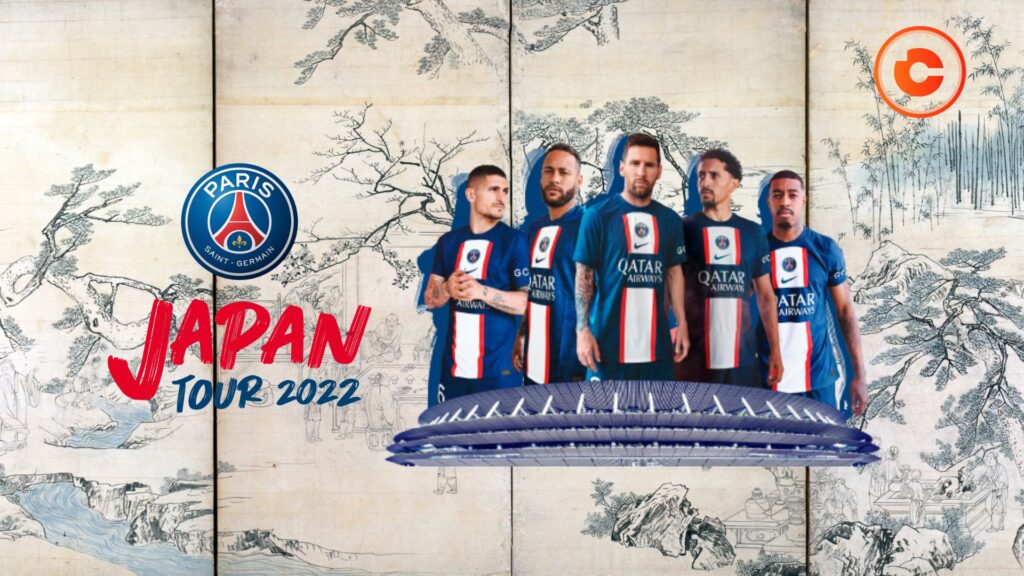 Many people have adopted NFTs since their inception. From the great couturiers to musicians and Hollywood actors, non-fungible tokens appeal to everyone. After integrating several sectors of activity, his new target seems to be football. Indeed, many footballers have already joined the trend. Either as a buyer or as the owner of an NFT collection.
We are seeing more and more professional footballers in this sector. Between Cristiano Ronaldo, Kylian Mbappé and André Onana, the list goes on and on. Now it's the turn of PSG, one of the best football clubs in the world to launch. For its first visit to Japan in 27 years, the club is putting NFT tickets on the market to experience this event with the players.
Buy your tickets now and live unique experiences!
On the occasion of its first visit to Japan, the French football club Paris Saint-Germain is putting NFT tickets on sale. The latter aim to make you live unique and entertaining experiences that you will probably never forget. They are available in two categories: the NFT digital tickets for Premium viewers and Commemorative NFTs. The first ones are only available during this summer and are on sale until wednesday, July 13 at 12:00 p.m.
As for the commemorative NFTs, it is a special edition to celebrate the new jersey of the team. They will be published as NFTs on the blockchain. It's summer then, you can already get it. The peculiarity of these is that they offer many advantages to buyers.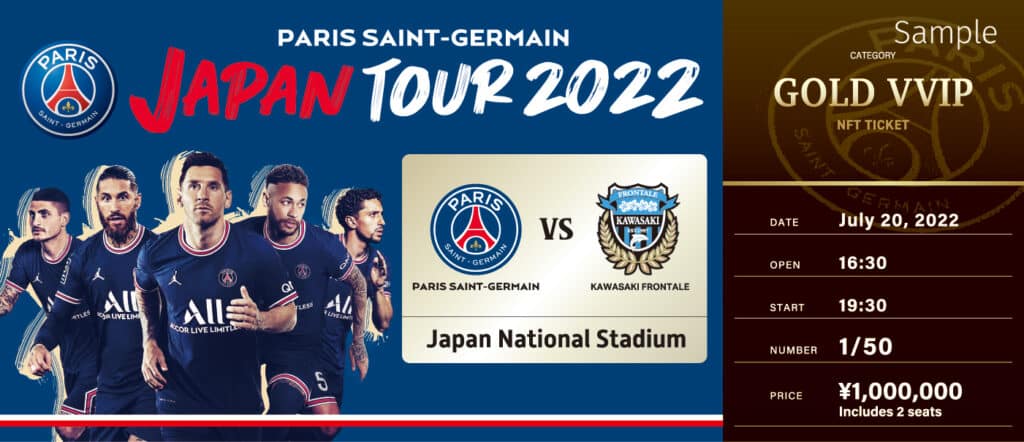 From the opportunity to participate in VIP parties, to the privilege of talking to your favorite footballers, everything is there. However, you have to pay the pretty sum of 180.36 ETH to get a digital ticket. As for commemorative NFTs, the prices vary between 0.04 ETH and 3.19 ETH.
The PSG Japan Tour 2022 offers the opportunity to all fans of the club to live a unique experience in Japan. Messi, Verratti, Marquinhos, or Neymar, meet your favorite players and interact with them. However, you only have 3 days left to buy your NFT digital tickets. So what are you waiting for to buy yours?
Receive a digest of the news in the world of cryptocurrencies by subscribing to our new daily and weekly newsletter service so you don't miss anything essential Cointribune!
The world is changing and adaptation is the best weapon to survive in this undulating universe. Crypto community manager at the core, I am interested in everything related directly or indirectly to the blockchain and its derivatives. In order to share my experience and make known a field that I am passionate about, there is nothing better than writing informative and casual articles at the same time.