After conquering the world of street art and social networks, Alec Monopoly, the artist with 2 million followers on Instagram, is going to conquer NFTs through his collection called Rags to Richie, available July 24th from 14pm EST.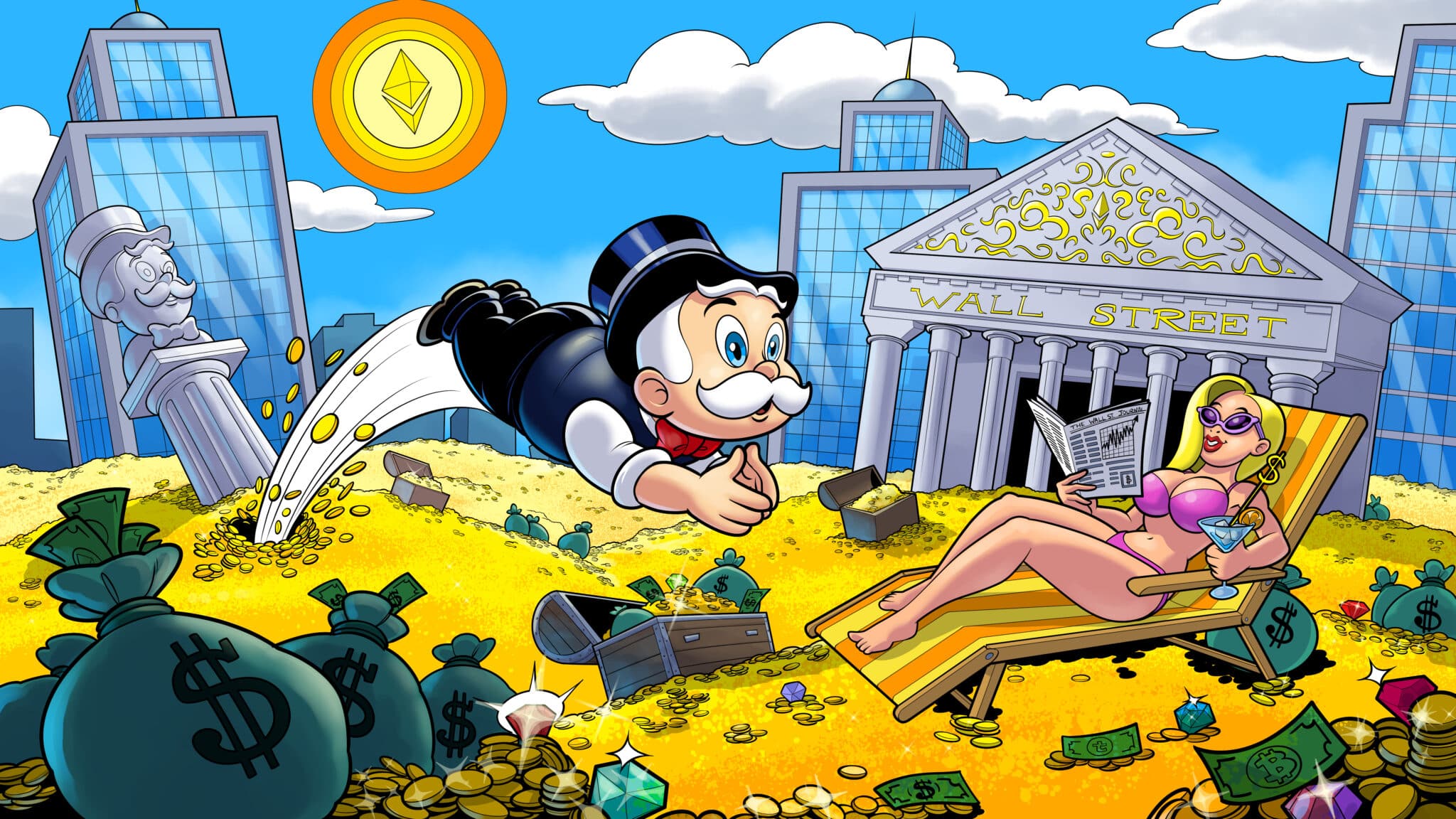 Imminent arrival of the artist in the NFT sector
Alec Monopoly is a street artist born in 1986 in New York. He is known for his immersive appropriation of cartoons from pop culture, such as the famous board game Monopoly. He is now considered one of the greatest interpreters of contemporary art and street art of the moment. His works are essential for any self-respecting collector and can be found in the largest art galleries in the world.
Thanks to MoonPay, the streetartist's NFTs will be minted on the Ethereum blockchain and available for purchase in crypto and by credit card for a mint simple and secure.
"I am very happy to be working with HyperMint on this project. Rags to Richie is a perfect example of how NFTs can be used to create truly unique works of art. » – Alec Monopoly
Rags To Richie is a series of 6,500 unique NFTs with features and backgrounds designed by Alec Monopoly in person. Holders will have the opportunity to access a winnable NFT game, a metaverse club and a digital art gallery. In addition, holders have the opportunity to participate in in-person events and win prizes worth more than one million dollars. It is a real gateway to the new dimension of the art world.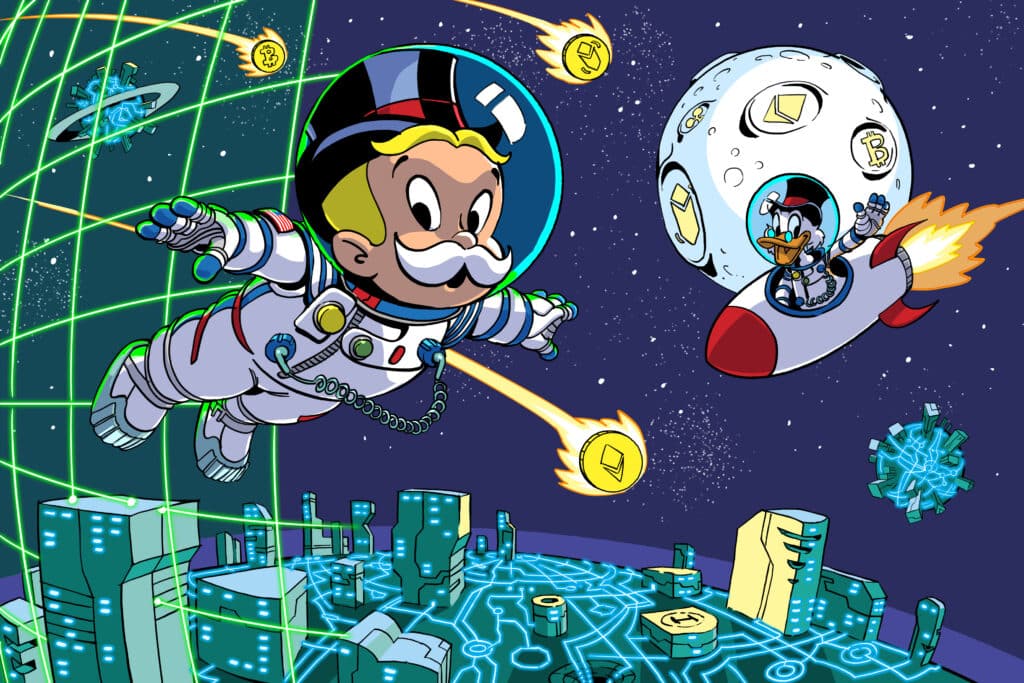 And that's not all!
In addition to the NFT collection, Alec Monopoly has also partnered with Joystick, a creative agency with great expertise in advertising technology. Thanks to this collaboration, Alec Monopoly will create an immersive SandBox Club and an art gallery in the metaverse that will exhibit the works of Rags to Richie. It is also planned that Alec Monopoly will perform live in space Rags to Richie… In addition, the collaboration with the world-famous jewelry house Jacob & Co will allow holders to have access to exclusive pieces. More events are still to come.
You will be able to get your own NFT Rags to Richie on Hypermint on July 24 from 14h EST. You can already register on the pre-mint link.
Receive a digest of the news in the world of cryptocurrencies by subscribing to our new daily and weekly newsletter service so you don't miss anything essential Cointribune!
Theia Patin