Cromy NFT has joined Touchpoint, Assembly's Open Builders program, offering participants a community of like-minded builders as well as direct access to funding, experts, knowledge and general support. The objective is to launch and evolve the next generation of decentralized applications and infrastructures on Assembly.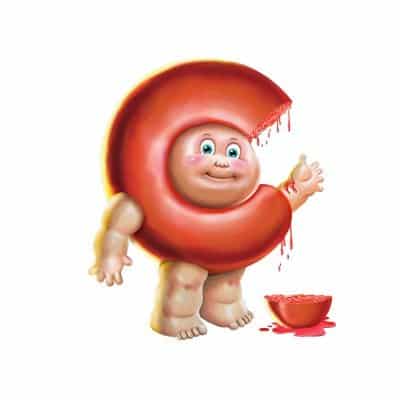 What is Cromy NFT?
Cromy was very popular, in the 80s and 90s in South America, under the name of Cromy Stickers. With more than 169 card games, 69 sticker albums and more than 100 collectibles in multiple formats, the Cromy Club had more than 500,000 members in Latin America. After 40 years, Cromy launched its own non-fungible token (NFT). Thanks to the Assembly ecosystem, Cromy celebrated its rebirth in 2022. He has awakened the passion of collectors around the world with the latest technologies. They can thus take advantage of digitization for a metaverse within the collection.
With their unique approach to NFTs, Cromy remains a digital creation platform. This is an opportunity for anyone to exchange their favorite stickers during the school holidays. Cromy takes into consideration the needs of collectors and NFT creators. Collectors have the NFT launcher to present and play within the social gaming platform. Designers, on the other hand, will have an accessible way to monetize their collections via Cromy's DAppster.
Due to the low costs of activity of the mining and flexibility in fee structures, Cromy will be even more accessible than it was at the time. They combine storytelling and gamification to create useful NFT collections through Collect-to-Earn experiences and mini-games Play-to-Earn.
What is the Assembly platform?
First of all, Assembly is an authorization-free protocol that allows you to create, connect and deploy smart contracts on a multi-channel network. First, it offers flexibility, scalability and interoperability. Also, it aims to respond to mainstream innovation and mass adoption.
In this way, it offers inexpensive, fast and secure smart contracts, complete customization of decentralized applications, and other advantages. Assembly is fully compatible with Ethereum Virtual Machine (EVM). All Solidity smart contracts and all innovations built on Ethereum can be easily transferred to the Assembly network. Technology Tangle of IOTA represents the immutable anchor of trust, helping to secure all smart contracts on this platform.
In Assembly, anyone can cast their strings from smart contracts. This is the possibility of customizing the fee and incentive structures. Dynamic, permissionless and decentralized validator committees oversee the chains. They execute and validate smart contracts. These are infinitely composed and can freely transfer assets without additional trusts in the image of decentralized lego blocks.
Validators are assigned to their own strings through a root string. Validators are rewarded with the network's native token, ASMB. More than 70% of the ASMB token supply will be distributed to the DAO for governance and developers. Tokenomics are designed to reward the ecosystem.
Conclusion
With Assembly, Cromy wants to bring this collection and Web 3 technology together. It aims to provide capital, information and relationships for the growth, financing and support of the ecosystem. This allows builders to feel empowered with a good framework and a mainstream.
Receive a digest of the news in the world of cryptocurrencies by subscribing to our new daily and weekly newsletter service so you don't miss anything essential Cointribune!
Passionate about blockchain technology and cryptocurrencies, we are helping to popularize and democratize this new world.
"Chancellor on brink of second bailout for banks"