The world of NFTs is attractive and scary at the same time. While the expansion of these assets is attracting more and more investors, the hacks themselves leave much to be desired. One of the biggest collections of the moment is paying for it. Once again, BAYC is losing ETH and monkeys. What is behind all these NFT scams?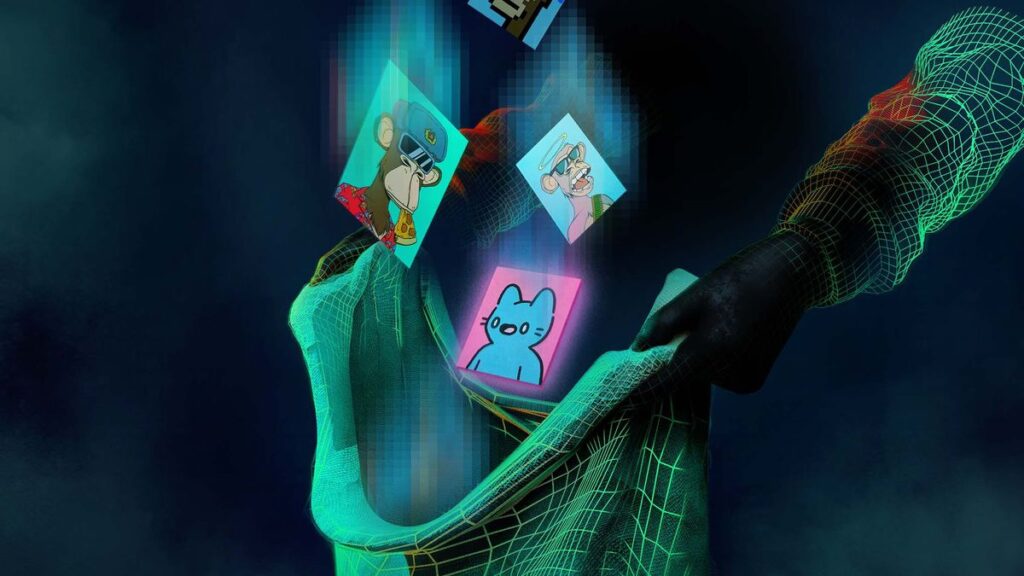 NFT scams are once again hitting the cryptosphere
While investors are increasingly interested in NFTs, the sector is not in good shape. Indeed, we detect many scams that leave much to be desired. BAYC is known as one of the best NFT collections of the moment. However, she has been constantly subjected to hacks for several months.
According to an NFT channel analyst, hackers managed to breach the security of Boris Vagner, head of the Bored Ape community. The officials took control of the Discord servers and redirected the members to a site of phishing. These hackers allegedly stole 145 ETH, or $260,000 in crypto and $360,000 in NFT.
A few hours later, Yuga Labs, the company behind BAYC as well as many other collections corroborated the facts. According to the statements, the route of the stolen assets is already known and the malicious wallet identified. But for NFtherder, all this may be the cause of negligence. His opinion is thus mixed with that of many other members who are starting to wonder about what causes all these NFT scams.
Recall that this inconvenience is not the first. Indeed, Bored Ape has been the target of hackers for a few months. One hack had already taken place in early April, then another in late April and another in May. Faced with these repetitive hacks, reimbursing the losses of NFT holders is no longer an effective solution. What needs to be done to end this series of hacks? Attributing them to misfortune is no longer enough to satisfy the members of the community. It is clear that in this case, drastic measures need to be taken.
What if we bet on an online NFT security?
The NFT scams targeting BAYC for some time have left investors perplexed. Once it passes. Twice, it's understandable. But when it turns into chain action, the members are right to start asking questions. At this pace, people no longer know who to blame. Are these frauds due to the lack of attention of investors or the negligence of the founders of the collection?
In this growing questioning, one word keeps coming up: security. So would online security be the solution to put an end to hacks? At the moment, the only advice is to carry out the basic checks to find out if the site is reliable or not. Decentralized assets are not immune from possible interference. Because of this, you need to find measures to secure your assets. It is not enough to resort to a blockchain registry to be protected from scams.
A change of mentality is also necessary to protect oneself from theft. As long as there are NFT holders, there are bound to be hackers. There are people whose main mission is to strip others. Just because you resort to decentralization does not mean that all your problems will be solved at once. Therefore, be attentive, notice how your community works and avoid anything that seems unusual. Gifts and surprises are not a reason to rush headlong into a trap.
Frauds have been around for an eternity, so this is not a new fact. Opting for security and caution can prevent you from NFT scams. While some blame Discord, others are going after Yiga Labs. But regardless of your point of view, hackers will always be looking for new victims. It's up to you to protect yourself.
Source : Dappradar
Receive a digest of the news in the world of cryptocurrencies by subscribing to our new daily and weekly newsletter service so you don't miss anything essential Cointribune!
The world is changing and adaptation is the best weapon to survive in this undulating universe. Crypto community manager at the core, I am interested in everything related directly or indirectly to the blockchain and its derivatives. In order to share my experience and make known a field that I am passionate about, there is nothing better than writing informative and casual articles at the same time.