mon 29 August 2022 ▪ 20:00 ▪

6
min reading – per
Mikaia ANDRIAMAHAZOARIMANANA

The bear market push them no-coiners dreaming of a zero-dollar bitcoin and a total collapse of cryptocurrencies. Until then, they are running out of luck to see it come to fruition. For enthusiasts, it's time for innovations and the revitalization of the market. At FTX, surprises will pour in, observers predict. After a few rounds of acquisitions of participation in various projects, Sam Bankman-Fried's company is about to announce another even more important one.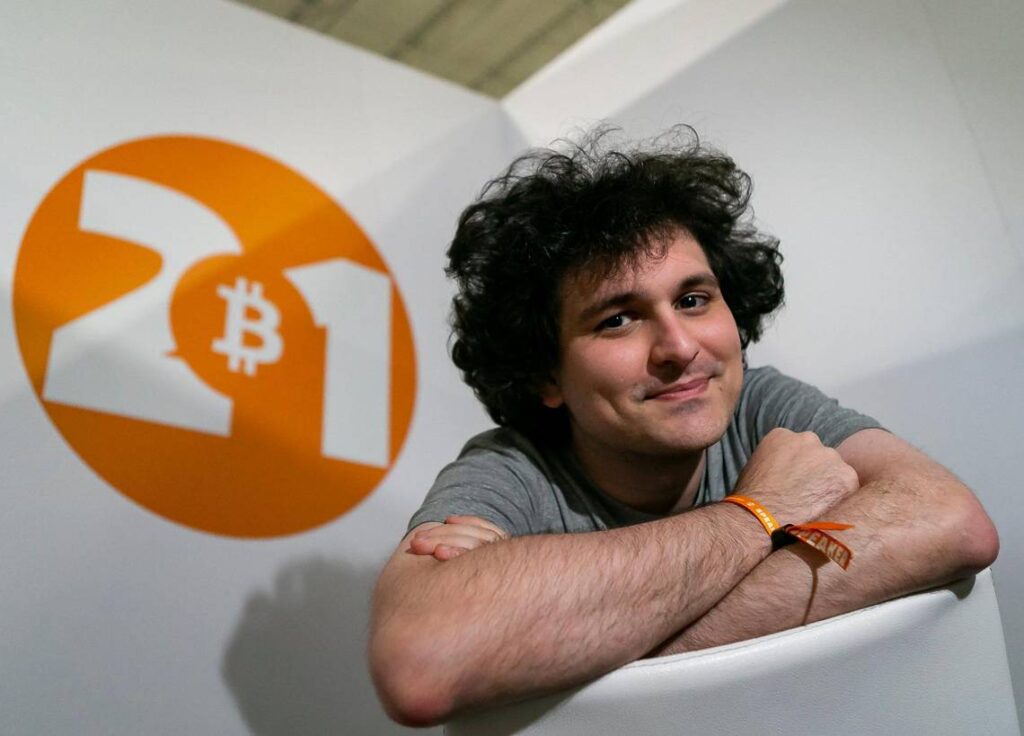 FTX, still not recognized by the Americans?
CZ, the CEO of Binance, said that he does not fear the "crypto winter". Indeed, measures have been taken to keep the head of the largest cryptocurrency exchange above water in such situations.
For SBF, the CEO of FTX, the crisis that the cryptocurrency market is experiencing is seen differently. Even if he chose to be less talkative than the fallen cryptocurrency billionaire, CZ, his actions seem to confirm the existence of a desire to surpass the bear market.
Recently, Forbes reported that the leak of financial data from FTX would indicate a significant acquisition in the near future. These would indeed contain a presentation that the barons of this cryptocurrency exchange based in the Bahamas will soon be able to make to investors. The same support would also have mentioned that FTX has about $2 billion in reserve, and in cash, at the moment.
If the details regarding this new takeover were missing in this information leak, speculators are counting on a decision that would bring FTX to the forefront of the American scene. According to statistics, its local branch FTX.US is struggling to conquer the hearts of Americans at the moment. It is said that the latter would have contributed only 5% of FTX's revenues in 2021.
Sam Bankman-Fried complained about this to Forbes journalists :
« We are nowhere near as strong as projects like Coinbase, Robinhood and Binance in terms of brand visibility, number of users and consumer adoption. »
SBF skilfully advances its pieces on the chessboard
Despite the allegations made against Bankman-Fried, including that of FatMan in the Terra case, the "Warren Buffet of cryptocurrencies" has been able to gradually build an image in the eyes of investors. Moreover, he owes his credibility to non-biased media like Forbes.
In addition, it is worth remembering that FTX does not hesitate to put its hand in the pocket as soon as an opportunity arises. As recently as February, the cryptocurrency exchange had paid for a 30-second sequence during the Super Bowl. On occasion, he had put ten thousand dollars in bitcoin at stake.
And you may know that the Miami Heat basketball arena has just been given a new name: the FTX Arena.
As for the stories of FTX acquisitions, we are talking about a dozen investments perpetrated by SBF in just 1 year and a half. At the beginning of August, Cointribune reported an acquisition of a majority stake in the capital of Huobi Global.
In June, the same cryptocurrency exchange was already considering a stake in BlockFi and Bitvo. Otherwise, the bear market make things right for FTX, which does not hesitate to reach out to projects about to file for bankruptcy or affected by liquidity problems. We have known several of them lately, to mention Voyager, BlockFi, Celsuis or Three Arrows Capital.
Otherwise, apart from the proposals to buy back declining projects, FTX also does not skimp on innovations. Among others we will mention FTX Stock Trading, an alternative offered to users who want to trade stocks via the platform.
The takeover of Robinhood in perspective?
For a long time, FTX was called an "outsider" against the giants of the cryptocurrency exchange. A qualification that seems quite logical since it only shows 212,000 active customers over a period of 1 month. While the American exchange Coinbase currently has 9 million active users.
According to rumors, FTX is betting on the takeover of Robinhood, another company affected by the crisis. Already, it should be noted that SBF holds a 7.6% stake in this project. By becoming a majority shareholder in Robinhood, Sam Bankman-Fried will have some 14 million trading accounts belonging to young people within his reach.
But the idea of buying Robinhood, which has lost almost 80% of its value, was denied by a representative of SBF. So, for the moment, the names of projects that will emerge are just pure speculation. However, we promise to keep you on the lookout for additional information for a possible disclosure of the truth about this story.
Receive a digest of the news in the world of cryptocurrencies by subscribing to our new daily and weekly newsletter service so you don't miss anything essential Cointribune!
The blockchain and crypto revolution is underway! And the day when the impacts will be felt on the most vulnerable economy in this world, against all hope, I will say that I had something to do with it