The sharp tumble that the prices of bitcoin and other cryptos experienced at the beginning of the year has strongly affected the financial balance sheets of companies involved in the industry's value chain, especially mining operators. After a disappointing result in the second quarter, some, such as the Canadian Bitfarms, had to sell part of their portfolios in order not to hit bottom. The Texas company Marathon Digital has also had a difficult financial year.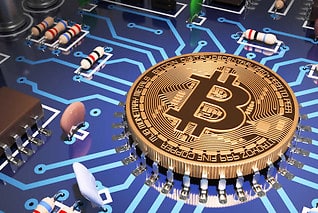 No improvement on the financial side, but a lot of optimism
Marathon Digital reported a loss of $127.6 million for the second quarter of 2022. This, compared to the same period last year. A counter-performance that has its origin in the fall in the price of bitcoin (BTC) that occurred during this period.
Despite this, the company reported an 8% increase in its BTC production between April, May and June 2022, compared to the same period in 2021. This corresponds to 707 new tokens issued. However, these 707 bitcoins produced represent a decrease of 44% compared to the 1,259 bitcoins produced by the company in the previous quarter.
This decrease, says Fred Thiel, boss of Marathon Digital, is the result of several energy problems that have occurred on mining farms in Texas and Montana. Anyway, Marathon Digital has specified that it has 10,055 BTC in its wallet as of June 30, 2022.
As a reminder, at the height of the BTC price crisis, the company refused to sell part of its portfolio to keep afloat.
In addition, the executive is optimistic about brighter future results.
"Given the substantive work we carried out during the quarter and the progress made since then, we are optimistic that Marathon's operational and financial positioning will improve", he claimed.
These efforts include the conclusion of a plan to increase the miner's electrical capacity by 254 MW, which will be necessary to achieve the goal of a BTC mining capacity of 23.3 EH/s by next year.
Marathon Digital is one of the mining companies that has suffered the full brunt of the recent setback in the crypto market. The company lost more than $127 million in the second quarter, but remains hopeful that the next financial years will be more interesting. But not everything has been that bad during this period. In particular, Marathon managed to extract 707 new tokens.
META :
Receive a digest of the news in the world of cryptocurrencies by subscribing to our new daily and weekly newsletter service so you don't miss anything essential Cointribune!
Far from having cooled my ardor, an unsuccessful investment in 2017 on a cryptocurrency only increased my enthusiasm. I therefore resolved to study and understand the blockchain and its many uses and to relay information related to this ecosystem with my pen.