What if the largest American bank is about to integrate cryptocurrencies? The growing adoption of digital assets is pushing central banks to reconsider their position vis-à-vis bitcoin and decentralized cryptos. After controversial statements, the Federal Reserve (FED) of the United States makes a most surprising statement.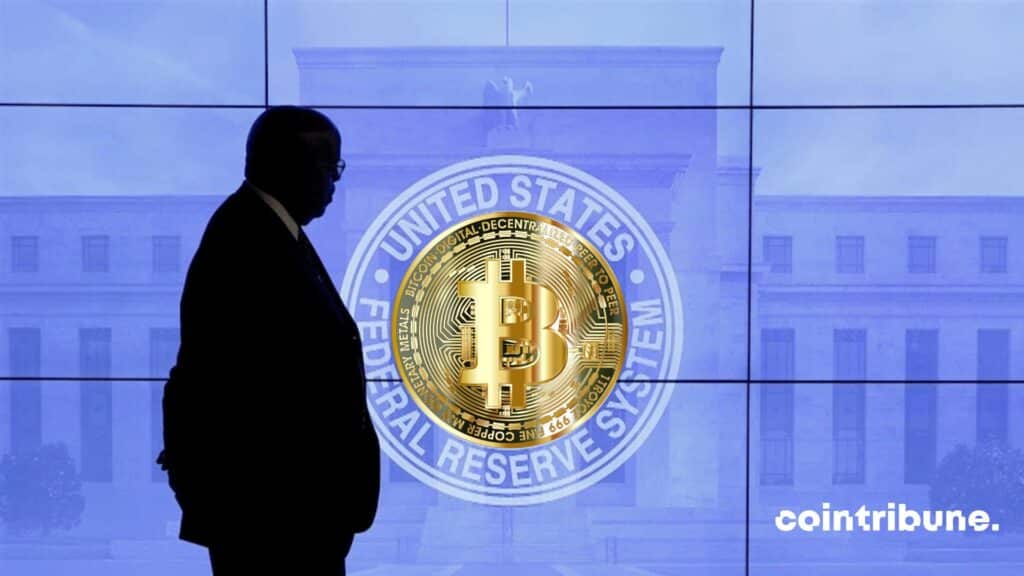 Would the Federal Reserve give the green light to cryptos?
Central banks have never hidden their hostility to crypto assets. Indeed, many leaders have questioned the value of the latter and have claimed that they favor the traditional financial system. If the FED has long been of this opinion, it would seem that the tide is turning.
After a statement that caused the crypto markets to fall, the Federal Reserve is making a new exit where it recognize the value of digital assets. She says they present opportunities for customers, banks and the entire financial system. This is downright surprising, but not so much when you know that bitcoin (BTC) is slowly but inexorably integrating into traditional finance.
A difficult year for digital assets
The evolution of cryptocurrencies is being put to a severe test. The adoption of digital assets is always risky. However, the numerous interventions of the FED have had a devastating effect on the price of the latter. Indeed, the Hawkish position of the Federal Reserve has caused bitcoin (BTC) to fall to the lowest since August 10.
After hitting a high of $25,200 on August 25, the main crypto is currently trading at $21,225. If the US FED stands on its position and goes from words to deeds, it will have work to do to convince other banks on the merits of adopting cryptocurrencies.
According to a report of Decrypt, the FED could grant master accounts to some trading platforms. But for now, all this remains words. It remains only to hope that the Federal Reserve will take action and finally integrate cryptos.
Receive a digest of the news in the world of cryptocurrencies by subscribing to our new daily and weekly newsletter service so you don't miss anything essential Cointribune!
The world is changing and adaptation is the best weapon to survive in this undulating universe. Crypto community manager at the core, I am interested in everything related directly or indirectly to the blockchain and its derivatives. In order to share my experience and make known a field that I am passionate about, there is nothing better than writing informative and casual articles at the same time.