Dfns, the French cybersecurity startup that provides an API for securing digital assets, announces that it has hired BitGo's director of information systems security, Dr. Samer Fayssal (ex-Rakuten, Solarwinds, Euclidia, LogicNow and GFI Software). It will contribute to strengthening security, compliance and the conduct of research programs around new threats that are emerging and targeting actors in decentralized finance and crypto in general.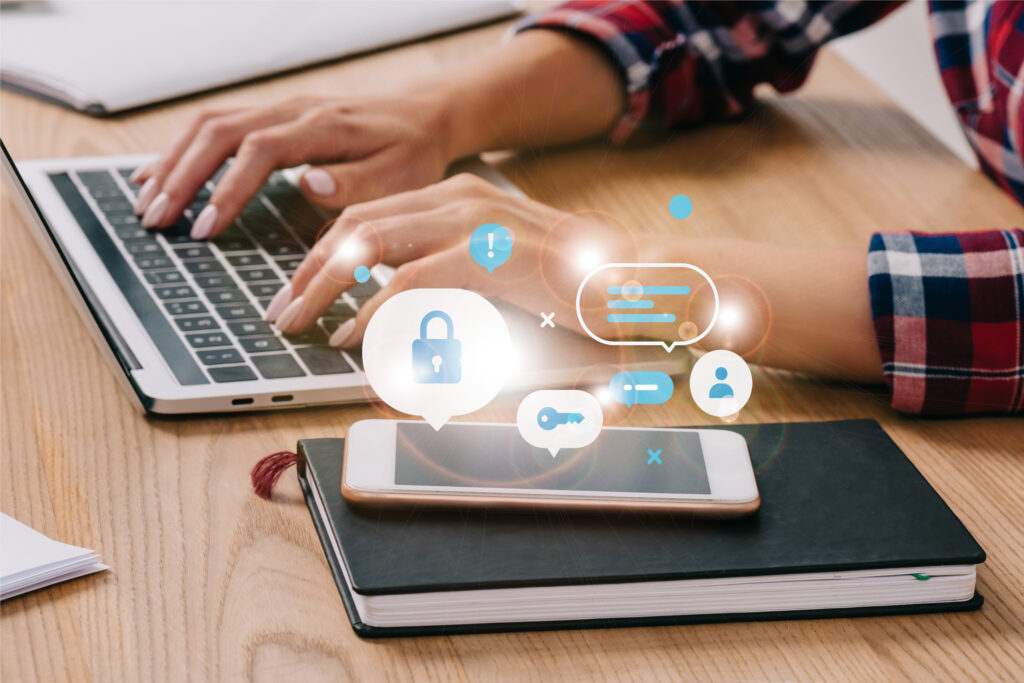 BitGo's director of information systems security joins Dfns
Founded in 2020 in Paris, Dfns is a startup incubated at Station F (labeled Future40), accelerated by Techstars and recognized DeepTech by the Ministry of Economy. The company is already established internationally and has offices in Paris, Amsterdam, New York, London, Stockholm and Sofia. It is through a press release published today that it announces the recent recruitment of Dr. Samer Fayssal to the position of Chief Information Security Officer.
Dr. Samer Fayssal was head of Security at BitGo Inc. and director of information systems security at BitGo Trust. Prior to that, he held various senior cybersecurity positions at Rakuten, Solarwinds, Euclidia, LogicNow and GFI Software. Dr. Samer Fayssal joins Dfns as Chief Information Security Officer to take the security of crypto wallets to an even higher level and improve the customer experience by equipping applications with new features.
BitGo is the second largest cryptocurrency wallet provider in the world, retaining $64 billion (as of November 2021). Acquired by Galaxy Digital in May 2021 for more than $1.2 billion, the company was founded in 2013 by Mike Belshe in San Francisco. It has never been hacked in its history, which makes BitGo one of the safest and most respected custodians in the cryptocurrency industry.
Mike Belshe hired Dr. Samer Fayssal for his outstanding career, knowledge and skills in the field of cybersecurity. Dr. Samer Fayssal brings more than 20 years of leadership, scientific research and software development that have allowed him to implement 12 security programs, 3 certified USPTO patents and publish more than 10 IEEE/ACM research articles cited 85 times.
An unparalleled expertise in cybersecurity at the service of Dfns
The Dr Samer Fayssal he also holds a PhD in electrical and computer engineering, specializing in cybersecurity, from the University of Arizona, and a master's degree in electrical engineering from California State University, in addition to having completed leadership and security manager training at Stanford University. In addition to his technical and managerial experience, Dr. Samer Fayssal is an expert in regulatory requirements for a world-class information security program, including NIST-800, FFIEC, GLBA, CCPA, SOC and ISO-27000.
As CISO at Dfns, Dr. Samer Fayssal will be responsible for the development and execution of Dfns' strategic security plan, which includes the implementation of a world-class security program. In addition, it will support security R&D efforts to develop state-of-the-art cryptographic solutions. He will bring his in-depth security knowledge to Dfns to build the next generation of portfolios that will disrupt the market. These solutions will be the backbone of digital asset processing systems.
« Today we are lucky to have a production-ready cryptography like MPC that allows us to secure wallets in a way that was impossible 10 years ago. I am extremely motivated by this new opportunity and look forward to contributing to the democratization of the portfolios of cryptocurrency ", comments Dr. Samer Fayssal. « Security – zero-trust security more precisely – is the missing bridge to reach the next billion crypto users. »
Dfns is a cybersecurity company that is building a SaaS for securing digital assets. The recent recruitment of Dr. Samer Fayssal is a major asset for this company whose objective is to bring serenity to decentralized finance by eliminating the new risks of blockchain and making digital asset transactions easier, faster and affordable.
Receive a digest of the news in the world of cryptocurrencies by subscribing to our new daily and weekly newsletter service so you don't miss anything essential Cointribune!
The blockchain offers so many possibilities! After the NFTs and the metaverse, who knows what this technology can still offer us? I am passionate about this universe and I love reading and writing about it. I wish you as much pleasure reading me!