We can probably never say it enough, greed is a nasty flaw and it is it most often that makes its victims vulnerable to scams (scams) of all kinds. The number of victims increases depending on the popularity of bitcoin (BTC), everyone dreams of becoming rich, forgetting about distrust and security measures. Of course, a certain naivety and ignorance of basic computer security is also not absent among scam victims.
Fake websites, airdrops and fraudulent mail
Between the fake websites, the airdrops fraudulent and malicious emails, on the web, use the right tools to avoid scams. Here are some ways to avoid the traps.
1. Don't trust people you don't know (that is, just about everyone on the internet) and identify each dubious site: feel free to use the tools at your disposal like Total Virus, Scam Detector or again Scamadviser. You can test yourself with, for example, the blacklist of fraudulent sites or sites not authorized by the AMF here.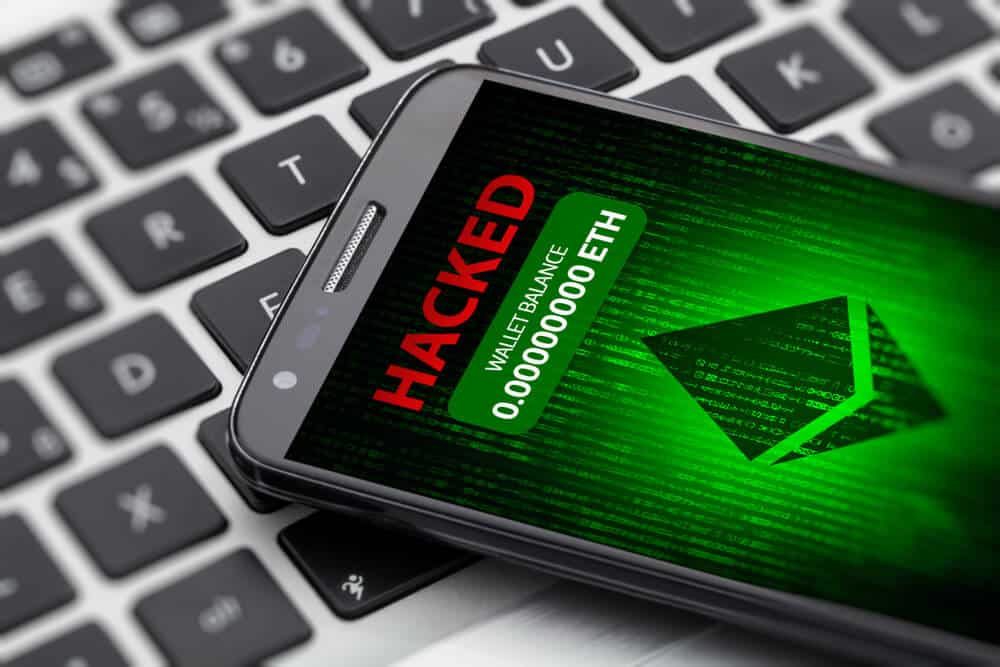 2. Be careful when clicking on links. The email from phishing is a great classic of scammers : an email that looks a lot like the one that Binance or even your traditional bank could send you. Do not click on any of the links received in suspicious emails and do not open attachments. Always check the URLs before entering personal information (see point 1). Note that Binance has a program antiphishing which allows you, if you activate it in your settings, to recognize that the email actually comes from Binance.
3. Delete SMS from strangers. As for emails, it goes straight to the trash.
4. Use two-factor authentication (2FA). Install for example the application Google Authenticator (there are many others, but this one is common and easy to use). Obviously, save the key (in the form of a QR code or a list of numbers and letters) of your authenticator on a non-digital medium (if you ever lose your phone, you can easily reinstall it). You can use two-factor authentication for your emails, access to cryptocurrency platforms, social networks, etc.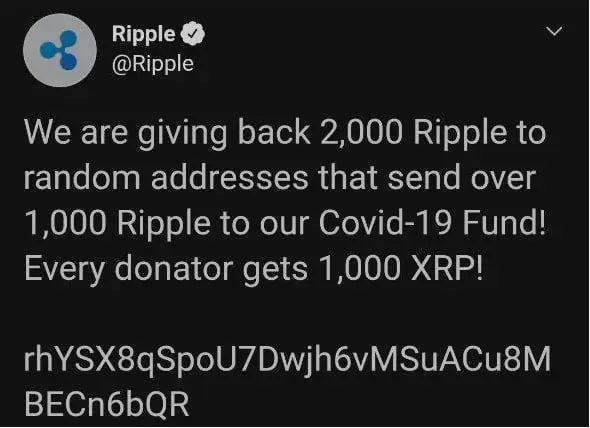 5. Don't believe in Santa Claus anymore. Bitcoin (BTC) donations do not exist (unless you are the donor). The terrible night of July 2020 during which hackers attacked twitter and scammers posted messages on all VIP accounts: "you give me one bitcoin (BTC) and I send you two back", don't dream, it doesn't exist, except when it's a scam.
6. Beware of airdrops. Don't believe in Santa Claus anymore. Ah, damn, I've already written it. But in this matter, two warnings are better. For a airdrop, or you have voluntarily participated (and on some Google Sheets of scams, we even ask for the secret key of your wallet, which you obviously won't give), or you received tokens without asking for anything. Free tokens, nice. But actually no. If a malicious code is embedded, then you will lose everything there is in your wallet when you try to resell these tokens.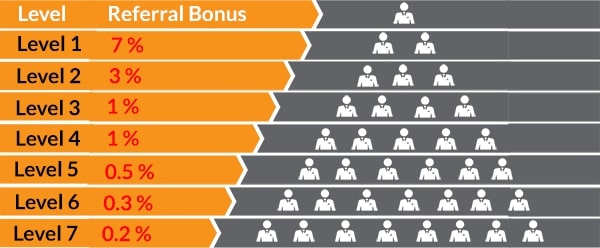 7. As soon as a site forces you to exchange your bitcoins (BTC) for the native token of the platform in question and in addition to blocking them for a while, it smells like a burnout. Of course, the proposed yield is extraordinary, but never forget: you should no longer believe in Santa Claus. It's sad, but that's the way it is. Bitconnect is the perfect example of this. Come on, let's get back to the presentation video of this memorable Ponzi pyramid for our greatest (de)pleasure.
7. Buy your hardware wallet, Ledger or Trezor type, on the manufacturer's official website or in a physical store. Never buy this equipment second-hand. (Also avoid second-hand smartphones if you want to install a hot wallet. For my part, I have already received a refurbished smartphone stuffed with viruses, in terms of computer security, cheapness does not pay …)
8. Beware of fake Chrome extensions. Go directly to the developer's website rather than the Chrome Store.
9. Use multiple smartphones : do not store a large amount of cryptocurrencies on the phone that you use daily. Metamask and Icloud don't always go hand in hand: if you enable the backup from the Icloud, then you also save the password to access your wallet Metamask. Domenic Iacovone paid for it and thus lost no less than $655,388! Since then, he has been fighting to ensure that the secret key is no longer automatically saved on Apple's cloud.
10. Do not connect to a public wifi network.
11. Don't let any foreign hardware connect to your hardware. After surviving the health crisis, you know the ravages of a virus: keep foreign equipment at bay, even the usb cables can be infected.
This list seems long and scary (and yet probably not exhaustive), it is not intended to discourage you in your exploration of the fascinating world of cryptocurrencies, but to protect you from scams. Once you have acquired the right reflexes, you won't even think about it anymore. It is good to note, however, that Metamask has recently offered to help you search for your stolen funds for free (when possible).
Receive a digest of the news in the world of cryptocurrencies by subscribing to our new daily and weekly newsletter service so you don't miss anything essential Cointribune!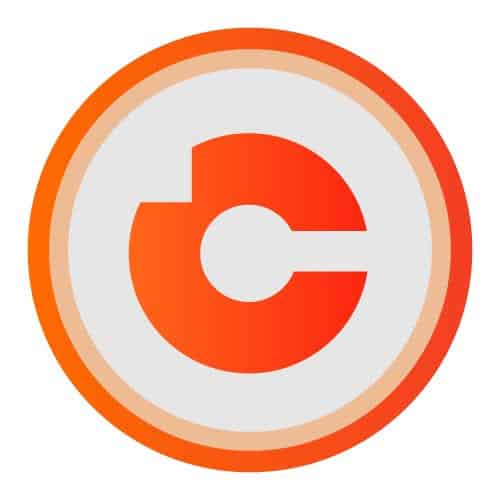 Subprime, financial crises, rampant inflation, tax havens… Bitcoin was designed for more transparency and maybe finally change the game. I am trying to understand this new environment and trying to explain it in my turn. The road is undoubtedly long, but it is worth it.