The ApeCoin (APE) suffered a drop in its value after the Instagram account of the Bored Ape Yacht Club (BAYC) was hacked. The popular collection of non-fungible tokens (NFT) reported the loss of $2.4 million of digital collectibles during a theft.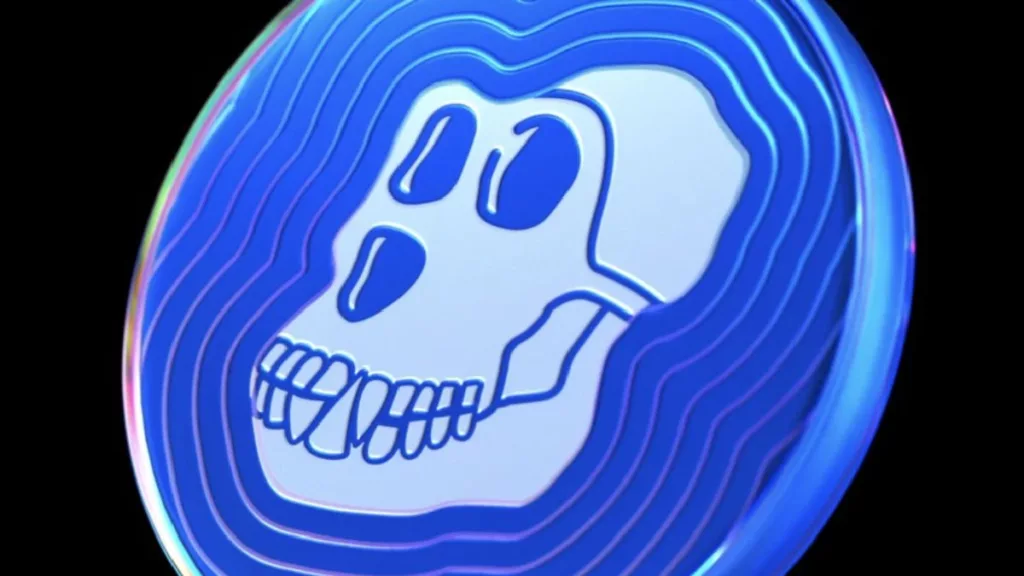 A successful hack
To operate, the hacker first managed to take over the official Instagram account of BAYC, using it to post a link of phishing who was withdrawing tokens from users' crypto wallets. The BAYC team indicated on April 25 that the link did not come from her, but it was too late. The damage was done. Indeed, users had already transferred tokens to the hacker's account, thus losing ownership of extremely expensive NFT: Bored Ape, Mutant Ape and Bored Ape Kennel Project.
OpenSea, the largest NFT marketplace in terms of volume and revenue, has marked stolen NFTs as suspicious. Despite this, the hacker managed to sell four BAYC collectibles for about $1.6 million. Thus, his strategy did not turn out to be in vain, since he was able to earn money by implementing it. However, this hacking has far-reaching consequences.
The consequences of hacking
Because of the hacker, not only have users lost a lot of money, but in addition the APE, which serves as a governance token for the decentralized autonomous organization ApeCoin DAO of BAYC, has dropped by almost 11 % at $17.41 this April 26th. In its fall, the token also deviated from the upward target of its predominant symmetrical triangle model around $25, as shown in the chart below.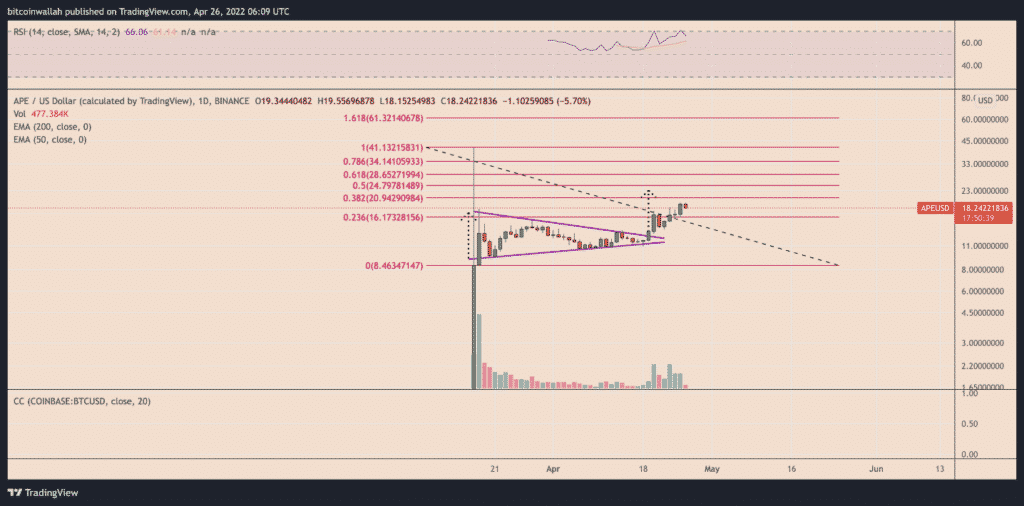 According to analysts, nothing seems to portend a bullish return for the ApeCoin cryptocurrency (APE). On the contrary, it is the downtrend that would predominate.
Victims of a hack, users of the ApeCoin token (APE) as well as holders of NFT BAYC lost not only the ownership of their crypto, but in addition, they lost money. To make matters worse, in the aftermath, APE recorded a considerable decline in its value and there is no sign that the cryptocurrency will be able to find its way back to growth anytime soon.
Source : Cointelegraph
Receive a digest of the news in the world of cryptocurrencies by subscribing to our new daily and weekly newsletter service so you don't miss anything essential Cointribune!
Behind the generic signature "Editorial CT" are young journalists and authors with special profiles who wish to remain anonymous because they are involved in the ecosystem with certain obligations.