Aave faced a major problem this weekend. The leaders of the platform have confirmed that the TRM Labs API is behind the blocking of Ethereum wallets that had been " dusted" with 0.1 ETH via Tornado Cash. However, everything seems to be going well and the crypto protocol has even more surprises in store…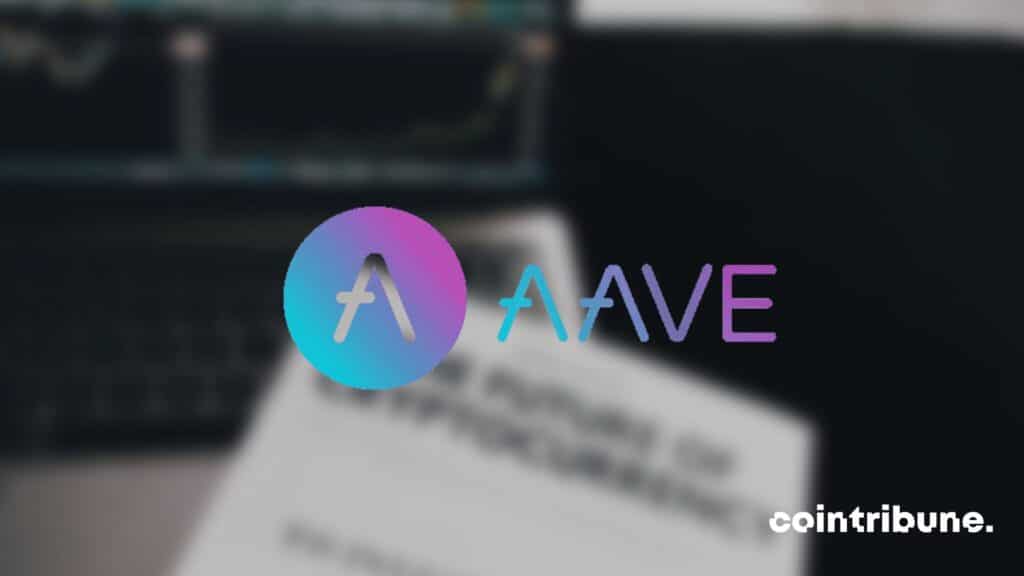 Urgent and critical integration
The crypto sector is in full evolution and more and more protocols are looking to stand out. With this in mind, Aave has integrated the TRM Labs API to improve its performance. However, things did not go according to plan. Some users had trouble logging into the Aave app.
Indeed, the risk parameters of the TRM API target and block addresses that have interacted with Tornado Cash contracts after the sanctions. Fortunately, Aave quickly took matters into their own hands and access was restored. Falsely reported wallets can now connect to the Aave front-end and are no longer part of the list of sanctioned addresses.
Although the TRM Labs API caused many inconveniences, the protocol confirmed that its addition was urgent and critical. Therefore, it was necessary to make a choice that would protect users from risks.
Aave and its quest for innovation, an act to be welcomed!
Several people are wondering why Aave accepted the integration of the TRM Labs API into its IPFS interface knowing the risks. In a series of tweet, the official account of Aave, states that its priority remains its users. Therefore, the primary mission of the protocol is to create a safe and secure ecosystem for the latter.
The ban issued by Aave just prevented users from interacting with its web interface hosted by IPFS. Nevertheless, users of the protocol can continue their operations by branching out on the front-end or by connecting via CLI. Although this is far from ideal, users at least have access to their funds.
The speed with which Aave has solved this problem shows once again the determination of the protocol to offer the best services. The Aave team said they continue to innovate. To do this, it invites the community to fight for fair and open finance. However, the punishment of falsely accused addresses could create inconvenience in the long term.
Receive a digest of the news in the world of cryptocurrencies by subscribing to our new daily and weekly newsletter service so you don't miss anything essential Cointribune!
The world is changing and adaptation is the best weapon to survive in this undulating universe. Crypto community manager at the core, I am interested in everything related directly or indirectly to the blockchain and its derivatives. In order to share my experience and make known a field that I am passionate about, there is nothing better than writing informative and casual articles at the same time.