The indictment of the Coinbase product manager seemed to be the key for the exchange to get back on the right side of the polls. However, nothing goes according to plan and the crypto platform bends under the accusations. Currently, a case of alleged breaches of the security of user accounts could cause it to sink again.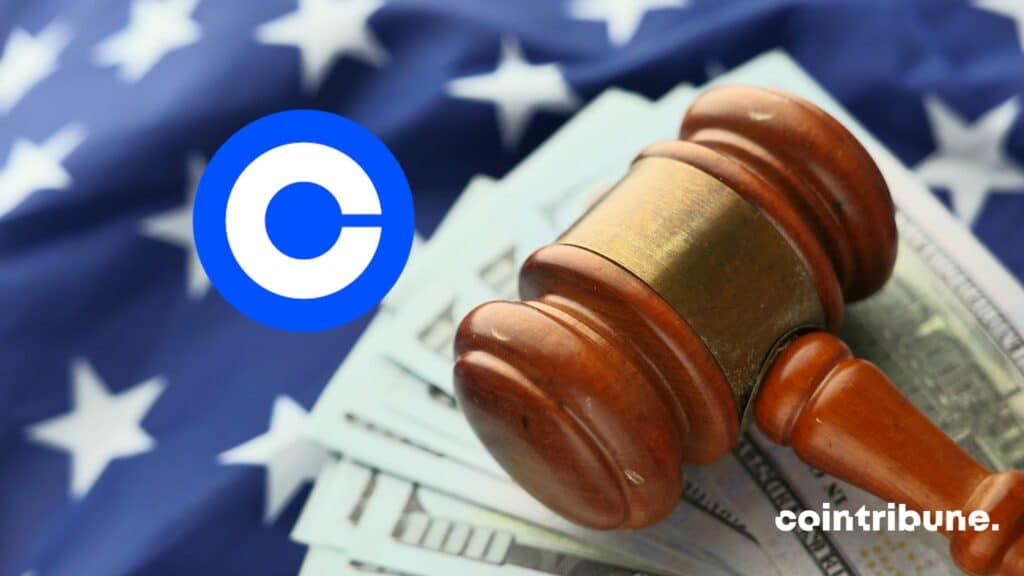 An accumulation of black clouds for Coinbase
Coinbase (CORNER) has been following the reviews for a few months. Complaints began to accumulate after the announcement of the SEC's investigation against the exchange platform. Indeed, many users accuse the exchange of not having been able to protect their accounts from theft and hacking.
As a result, a class action lawsuit was filed with the U.S. district court for the Northern District of Georgia last week. The latter also accuses the crypto company of violating federal law by listing securities on its platform. In addition, it has harmed its users by excluding them from their accounts for long periods of time, or even permanently.
The lawsuit in Georgia, whose main plaintiff is George Kattula, represents more than 100 people. However, the latter's lawyers say that there could be many more victims. At the same time, they therefore invite account holders to examine their accounts and inform them of any suspicious activity.
Excess success for the crypto company?
Last year, Coinbase became the first crypto exchange to go public in the United States. However, a series of lawsuits could damage the reputation of the platform, which is already in a bad position at the moment. In addition to the Georgia lawsuit, another class-action lawsuit has been filed in New Jersey.
And earlier this month, a Coinbase shareholder filed charges against the company. In particular, he accuses him of misleading negotiators about last year's public listing. Kattula's dossier details some of Coinbase's misdeeds. And for the sentence, the prosecution is seeking damages amounting to more than $5 million excluding costs and attorneys' fees.
Georgia's class-action lawsuit could have serious consequences for the exchange. In addition to the astronomical sum requested, the plaintiffs are also asking for an enforceable judgment and an injunction that will prohibit the parties involved from carrying out certain activities. Meanwhile, Coinbase also has to settle two separate complaints filed by investors through arbitration.
Receive a digest of the news in the world of cryptocurrencies by subscribing to our new daily and weekly newsletter service so you don't miss anything essential Cointribune!
The world is changing and adaptation is the best weapon to survive in this undulating universe. Crypto community manager at the core, I am interested in everything related directly or indirectly to the blockchain and its derivatives. In order to share my experience and make known a field that I am passionate about, there is nothing better than writing informative and casual articles at the same time.