tue, August 09, 2022 ▪ 9:00 am ▪

5
min reading – per
Mikaia ANDRIAMAHAZOARIMANANA

As the Ethereum Merge approaches, the world is in turmoil. If some do not hesitate to support the project, others speculate and even go so far as to associate other issues with it. This is particularly the case of the famous Chinese miner Chandler Guo, the current promoter of the fork from the Ethereum Pow. For Vitalik Buterin, the new network "ETH POW" will not be successful.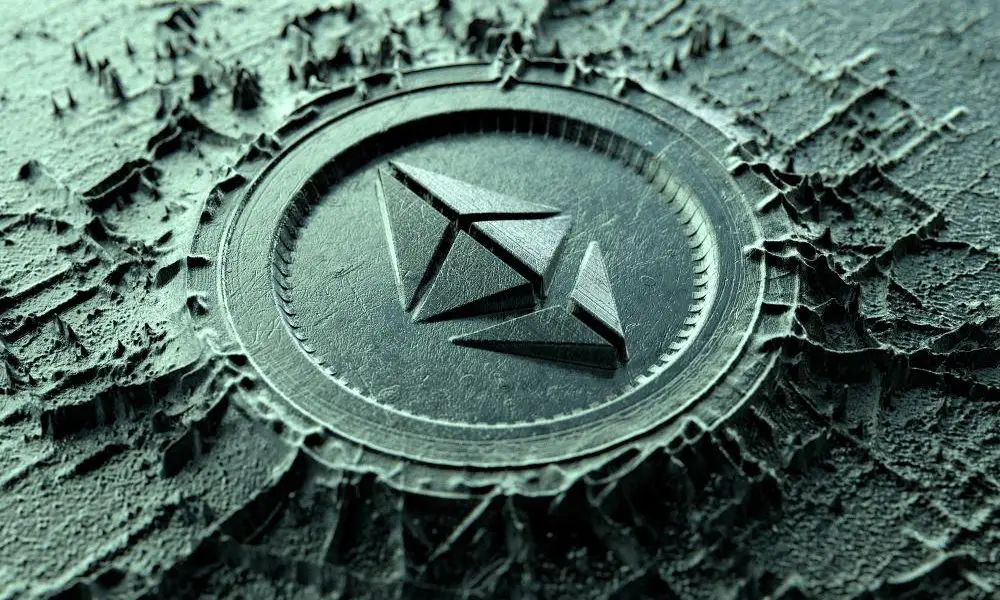 Buterin, The Merge and its resistance fighters
If there are arguments that are very worn out by the no-coiners to denigrate bitcoin and others, environmental nuisance is one of them. Indeed, they keep peddling here and there that the decentralized concensus mechanism Proof-of-Work, very expensive to bitcoin, is a danger to the planet. Even our European Union scholars seem touched by the anti-PoW gospel.
It was there that the visionary Vitalik Buterin decided not to sit idly by. As the ultimate solution, he announces The Merge, a plan that includes the switchover of the Ethereum blockchain to the Proof-of-Stake. Thus, it has been planned that the Ethereum Merger will take place next September.
Except that the Merge is nothing heavenly in the eyes of miners like Chandler Guo. A completely normal reaction since the appearance of the validators signals the end of the miners. Now, he is a miner, a pure and hard.
As an accompanying measure, he suggests a fork of the Ethereum network which will notably give rise to a derivative version of the ETHW network. And at the same time, there will be ETHS. Don't forget that Justin Sun recently announced that he will support both and register them on his Poloniex crypto exchange.
As for Guo's ETHW proposal, it could take the form of a network and a cryptocurrency devoid of value and utility. Nevertheless, a representative of Bitmex Research believes that with a little patience and popular support, ETHW will see its value increase in the future. Decrypt made a long presentation on the subject 4 days ago.
You are also aware that Chandler Guo is not an unknown figure in the Ethereum community. Contribute to the fork having given birth to Ethereum and Ethereum Classic, it gives wings anyway.
ETHW will experience a perinatal death
By "perinatal death" we mean a death during gestation or just after birth. This is what Vitalik Buterin predicted on the fringes of the ETHSeoul from last Friday. According to the co-founder of Ethereum :
ETHW will not have the chance to be adopted in the long term, so little chance of success ;
it exists" a few foreigners who basically have exchanges, and who especially want to make money quickly ": greed in all its forms ;
if that were to happen, provided that " it doesn't cause people to lose money » ;
that he is at the head of a " superior and strong community of a superior product "which consists of people of values and supporting the Proof-of-Work.
Basically, Buterin didn't miss any of the pro-ETH PoW messages, which don't worry him much.
« I don't expect Ethereum to really be significantly damaged by another fork. My impression of almost everyone I've spoken to in the Ethereum ecosystem is that they have completely supported the Proof-of-stake effort and united around it ", he had added.
Daniel Hwang, the head of protocols at Stakefish, also lined up behind him. This one confronts Guo by blowing :
« It is damaging to fracture and further complicate the ecosystem. I find it alarming that some of us […] ignore the very clear weight that large infrastructure providers can have. »
To conclude
In short, the change has never been unanimous. We already have this confirmed. If Vitalik Buterin and his acolytes do not approve (or make up their disapproval with less aggressive words), it is because the switch to PoS represents several issues, says The Merge, both for Ethereum and for the crypto universe as a whole. The idea of an ETHW also has its bases, and Chandler Guo & co. have their reasons. How can we accept a sudden turn of events when, by remaining a cryptocurrency miner, there is so much to gain? A real dilemma.
Receive a digest of the news in the world of cryptocurrencies by subscribing to our new daily and weekly newsletter service so you don't miss anything essential Cointribune!
The blockchain and crypto revolution is underway! And the day when the impacts will be felt on the most vulnerable economy in this world, against all hope, I will say that I had something to do with it