Surfin Bitcoin is the largest conference on the Bitcoin (BTC) network in Europe. It is now in its third edition, and its ever more ambitious team has a lot of surprises in store for the participants. Get to know this conference better, which promises to be full of color.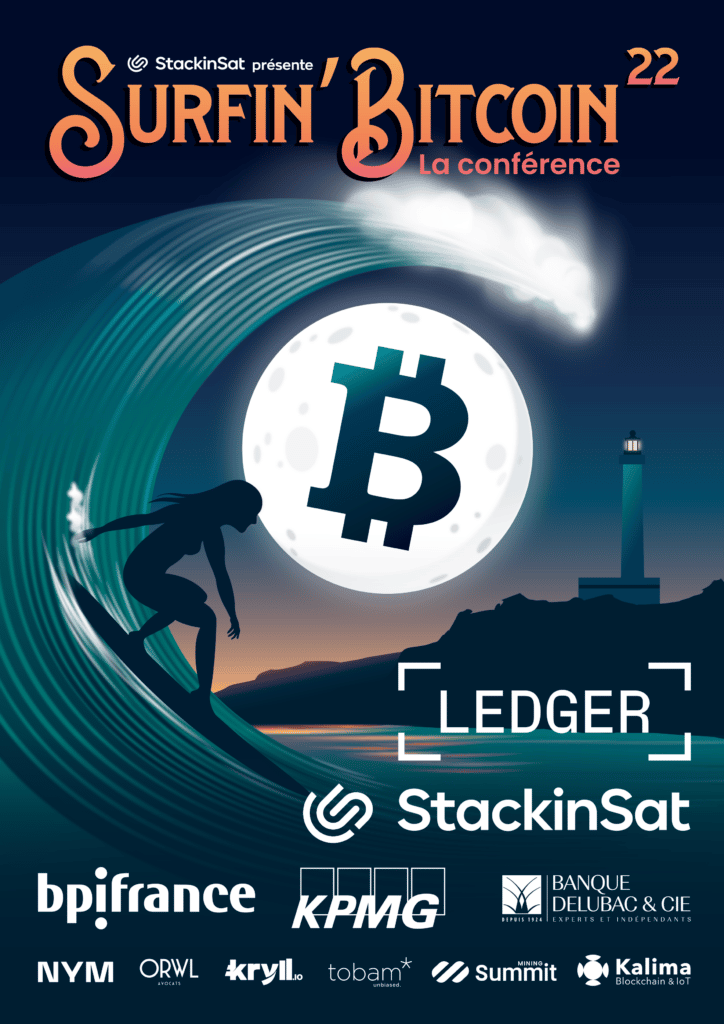 See you at the Biarritz Casino on August 25th!
Under tweet from Surfin'bitoin on August 18th, there are only 6 days left for the long-awaited conference. Indeed, the conference Surfin Bitcoin will be held on August 25, 26 and 27, 2022 in France, at the Biarritz Casino. The Surfin Bitcoin team expects between 1500 and 2000 participants. During the first day, we will mainly talk about networking. It will also be an opportunity to meet people.
There will be several activities aimed at promoting exchanges between the participants. The day of August 25 will end with an exclusive Networking Night reserved for VIB (Very Important Bitcoiners). The last two days of the conference will focus on editorial content. Each half-day will have a specific theme around which the exchanges will revolve.
Recall that the previous edition of the Surfin Bitcoin conference took place on August 26 and 27, 2021. The event was also held in Biarritz. The annual national conference dedicated to bitcoin (BTC) was organized mainly to democratize the flagship cryptocurrency. More than 1,000 people were expected in the various rooms of the Biarritz Casino.
The idea of organizing such an appointment comes from Jonathan Herscovici, president and co-founder of the start-up StackinSat. The latter offers a Bitcoin Savings Plan. Its other co-founders are Josselin Tonnellier and Mathieu Gilardet. The Surfin Bitcoin conference aims to make bitcoin (BTC) accessible to everyone.
The Surfin Bitcoin conference will be held from August 25 to 27, 2022 at the Biarritz Casino. Bitcoiners, analysts, developers, entrepreneurs and players from the world of finance will participate in this event. People who simply wish to satisfy their curiosity will also be able to follow this conference.
Receive a digest of the news in the world of cryptocurrencies by subscribing to our new daily and weekly newsletter service so you don't miss anything essential Cointribune!
Far from having cooled my ardor, an unsuccessful investment in 2017 on a cryptocurrency only increased my enthusiasm. I therefore resolved to study and understand the blockchain and its many uses and to relay information related to this ecosystem with my pen.