The co-founder of MakerDAO wants to replace the USDC reserve that underlies the stablecoin DAI by ether (ETH). A proposal that is not to everyone's taste, starting with Vitalik Buterin, the founder of Ethereum.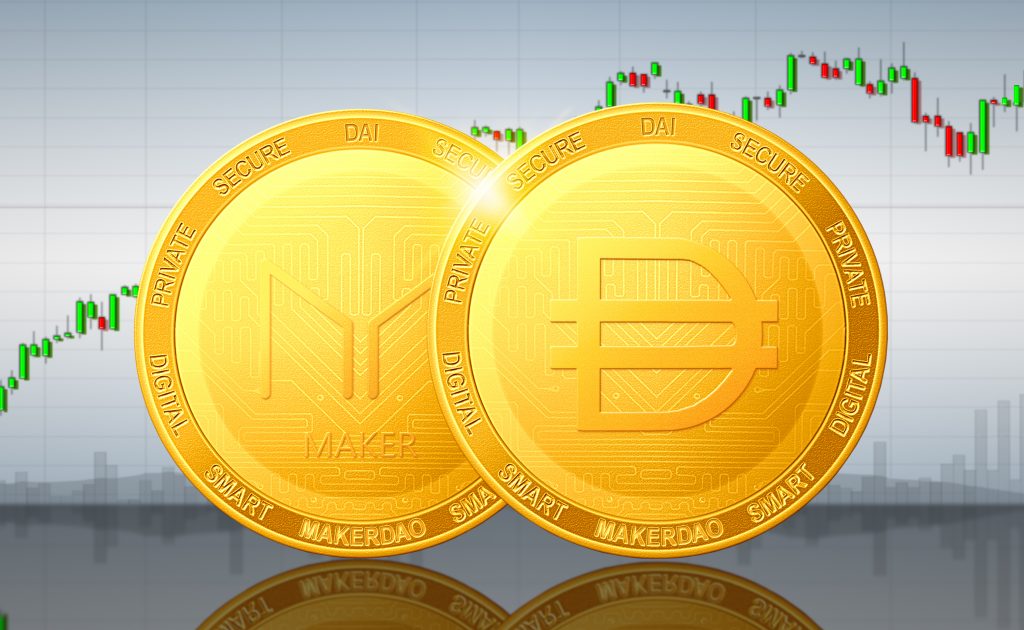 The DAI of MakerDAO: more exposure at the USDC?
Rune Christensen, the co-founder of MakerDAO, wants to remove the $3.5 billion in USDC reserves that serve as guarantees for the stablecoin DAI. In addition, he suggests that these funds be converted into ETH.
The reason for this is that he is worried about the turn of events since the US Treasury sanctioned the Tornado Cash crypto mixer. Indeed, following this, Circle, the firm that issues USDC tokens, was forced to freeze the addresses of the targeted instances. Since then, Christensen, upset by this censorship, plans to eliminate all exposure to this stablecoin, which accounts for 50% of its reserve. But more broadly, the objective is to remove all dependence on stablecoins centralize.
That said, it is possible that the DAI will no longer be pegged to the US dollar. Indeed, for Christensen, the detachment of the dollar is inevitable and must be anticipated. A discussion on this issue will take place today with members of the MakerDAO community.
The founder of Ethereum disagrees
Christensen's proposal is far from unanimous. Although this may be beneficial for ETH, Vitalik Buterin believes in particular that it is a "risky and appalling idea". He specifies that the sudden fall in the price of ETH could destabilize the DAI because it would significantly reduce the value of its guarantees.
To limit dependence on the USDC, Vitalik proposed diversifying the reserve through various assets. And this, so that none of them exceeds 20% of the overall amount. To the extent that this is not possible, it may be useful to limit the growth of the IAD. For example, by applying a "negative interest rate" until he is.
They stablecoins centralized are a major problem within the crypto ecosystem. The risks inherent in them, such as pressure from government authorities, are a real threat to this asset class.
Receive a digest of the news in the world of cryptocurrencies by subscribing to our new daily and weekly newsletter service so you don't miss anything essential Cointribune!
I came to blockchain out of curiosity and I stayed there out of passion. I was amazed by the possibilities it offers through its various use cases. With my pen, I hope to help democratize this technology and show how it can help make the world a better place.