The main NFT marketplace in the industry, OpenSea was the subject of strong criticism at the beginning of the year due to the increase in cases of theft on its platform. Its inability to solve the problem has also cost it the departure of several users in favor of competing marketplaces. The platform finally decided to react to maintain its leadership in the market by announcing the arrival of new security features.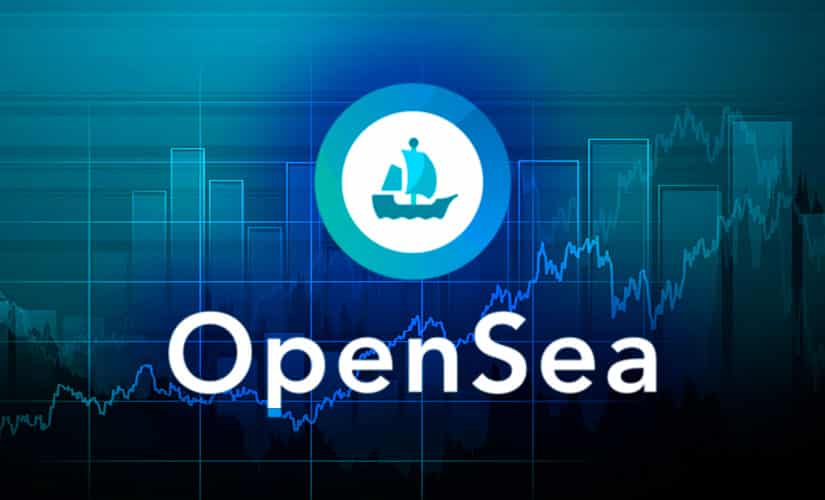 Suspicious NFT transfers will now be automatically hidden
In order to better protect its users, OpenSea will soon launch a new feature that allows you to automatically hide a suspicious NFT transfer. In this way, only legitimate transactions, which do not have links to a potential scam, will now be visible on the marketplace. The news was announced on Monday through a blog post in which OpenSea assured that strengthening trust and security on the platform would now be a priority.
Co-founder and CEO of OpenSea, Derin Finzer explains how hackers use NFT transfer to scam NFT holders or potential buyers on the platform. "Recently, we have seen scammers using these transfers to trick people into clicking on links to malicious third-party sites. Our latest version of Trust & Safety helps to avoid this new scam ", he said. He also announced substantial investments that will allow the platform to meet its security commitments.
Measures that take place in an unfavorable market context
The areas covered by these investments are theft prevention, intellectual property infringement, scale review and moderation, and reducing critical response times in highly sensitive contexts. He also reported on the establishment of a special team responsible for managing the review and moderation of complaints made by aggrieved users.
For copyright issues and other fraud vectors, OpenSea will use critical self-detection technologies. Although beneficial, these new security measures come at a time when interest in the NFT market is cooling, and the cryptocurrency market is going through a crisis with significant price falls.
By hiding all suspicious NFT transfers present on the platform, OpenSea hopes to significantly reduce the number of scams that have plagued its image since the beginning of the year. The measure is also expected to improve the performance of the marketplace and attract new users.
Source : Cointelegraph
Receive a digest of the news in the world of cryptocurrencies by subscribing to our new daily and weekly newsletter service so you don't miss anything essential Cointribune!
Far from having cooled my ardor, an unsuccessful investment in 2017 on a cryptocurrency only increased my enthusiasm. I therefore resolved to study and understand the blockchain and its many uses and to relay information related to this ecosystem with my pen.