The new Ledger Nano S Plus is the sixth hard wallet produced by Ledger since the firm presented its first HW1 wallet in 2015.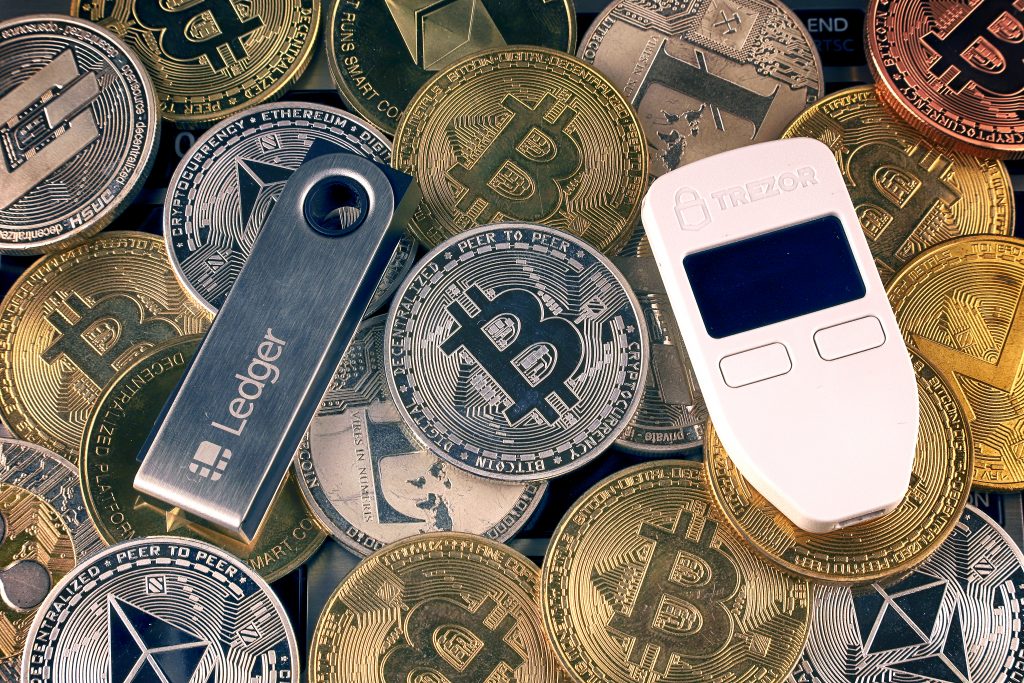 A hard wallet adapted to the evolution of the crypto world
Indeed, the last wallet dated back to 2019, when NFTs and the metaverse were still very unpopular concepts in the cryptosphere.
Ledger's NFT integration plans first surfaced at the end of 2021, at the Op3n conference in Paris. Last hard wallet Ledger is actually a Ledger Nano S on steroids. The Ledger Nano S Plus now has a larger screen, more memory and supports more assets, including NFTs. Thanks to these improvements, the device is now ready to navigate in the DeFi and NFT space. This one is available for 79 dollars, a very decent sum in the universe of the hard wallet.
The device can manage up to 5,500 digital assets and contain more than 100 applications. It is in this NFT perspective that Ledger is also embarking on a major partnership with the other French leader The Sandbox.
As usual, it is possible to buy, sell, to swap and from staker its cryptos and NFTs on the dedicated platform: Ledger Live app, which for the occasion has been improved.
However, some users continue to point out that this platform could be more intuitive. It will also soon be possible to connect your wallet with a crypto debit card!
Obviously, when we talk about hard wallet, we're talking security. Ledger uses a certified secure chip (CC EAL5+) in its devices, thus offering users absolute peace of mind.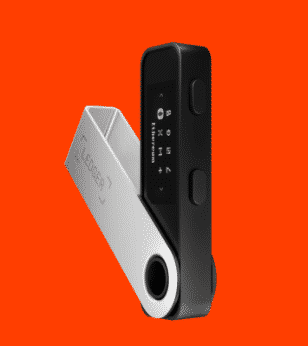 The opening of the Nano S Plus box
When we open the box, we find :
Material of the Ledger Nano S Plus ;
A USB cable to connect Ledger to the computer (USB at one end, Type-C at the other) ;
A bright orange box containing three notepads for the secret recovery phrase (also known as the start phrase) ;
A pastel purple box containing the instruction manual ;
A key chain with the Ledger logo.
An added security asset
Among the many new advantages of this hard wallet we can note the presence of a " clear signing ", the transparent signature technology.
Electronic signature technology is aimed at providing all the details of a transaction, thereby eliminating the risk of "blind signing", that is, consent to a potentially risky transaction.
Indeed, chief experience officer Ian Rogers said in this regard: " Ledger Nano users have always been able to store NFTs on their devices through partners, on the Ledger Nano X, and now Ledger's Ledger Live software application gives priority to NFT support where users can see their NFTs in Ledger Live and make transactions securely thanks to the Ledger Live platform clear signing".
It is especially important to consider the option of hard wallet. For investors with a certain amount of money, it is very risky to keep your investment on exchanges. These are first of all sensitive to hacks, overall almost impossible for a hard wallet, and to regulatory changes.
Even the rapper YG got down to the hard wallet, as can be seen in one of his latest music videos.
No one, neither Ledger nor other entities, can control your cryptocurrencies or NFTs on a hard wallet. You are in control of your tokens and that's the whole point of cryptocurrency. Do not trust centralized companies that remain dependent on regulations, breakdowns and other problems.
Ledger therefore continues to innovate and adapt to market trends. It is increasingly important to take security seriously in cryptocurrency. NFTs becoming an essential element of the metaverse, they will also be safe in a hard wallet.
Receive a digest of the news in the world of cryptocurrencies by subscribing to our new service of newsletter daily and weekly so you don't miss anything essential Cointribune!
Observer of the monetary, economic and social revolution.