Thanks to Dfns, several fintechs and banks can hold a secure wallet to better protect their digital assets. In order to deploy its B2B offer internationally, this cybersecurity company had to raise the sum of 12.3 million euros in seed.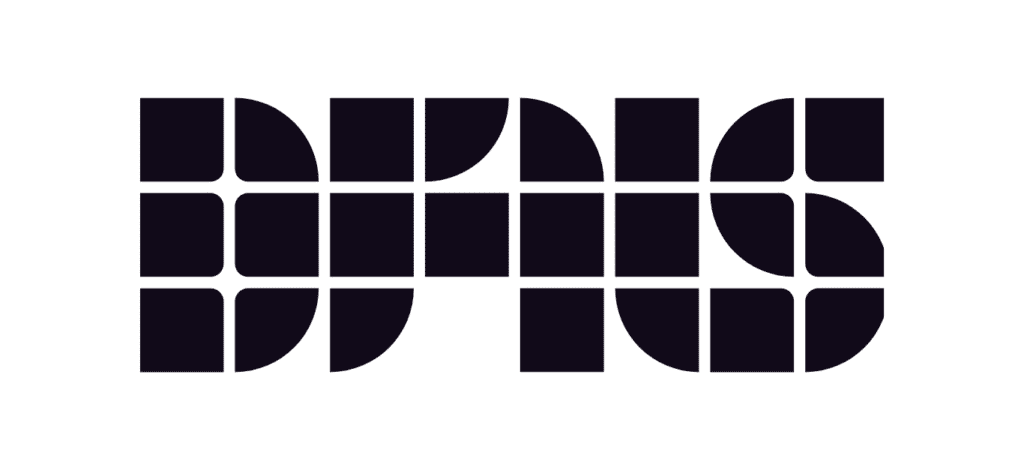 Securing cryptocurrencies, a necessity?
Since 2010, the crypto world has experienced a succession of hacking and malicious acts. The statistics are alarming :
– 500,000 hacked accounts in 2020 alone ;
– 51.1 million attacks recorded by SonicWall against crypto wallets in the first half of 2021 ;
– embezzlement of $625 million on Ronin Bridge (Axie Infinity) on March 23rd ;
– etc.
Our « Top 10 hacking acts identified in 2021 ", published on December 31, 2021, will bring you more details on the subject.
Consequence : 79% of institutional investors doubt the security of their cryptocurrency holdings, according to Nickel Digital Asset Management. $150 billion in stolen bitcoins in just 12 years is a great deal for hackers, but also a big loss for investors.
Without a security guarantee, they will not be able to go further in the democratization of bitcoin (BTC) and other cryptocurrencies.
Hence Dfns
Aware of the challenges of securing digital assets, Dfns had to position itself as a guardian of these assets to fintechs and banks. This is why this startup incubated at Station F has developed a cybersecurity solution for this category of investors. The latter being mandated by for the preservation of their clients' crypto assets.
Born in Paris in 2020, Dfns uses advanced cryptographic technologies capable of splitting the password of a crypto wallet. This allows him to distribute this password in several places via a P2P network with a high level of security. As a result, hackers will no longer have a chance to find a full access code to hack.
Few companies are able to offer such an offer. Not only Dfns SaaS product ships an unparalleled level of security, but also it presents itself as a decentralization vector for the cryptosphere. It should also be noted that it is subject to regular updates, an audit and a review of the security of digital assets. Its lightness and the speed of its cloud environment are not to be complained about either.
Dfns, who trusts its crypto security services?
Long is the list of current Dfns customers. In his waiting list, a hundred fintechs and financial institutions are jostling to be able to benefit from its products and expertise in securing cryptocurrencies.
Polymath, Scrypt and Mt Pelerin are among the beneficiaries of Dfns' SaaS product. These companies did not hesitate to entrust him with the security of their assets to this avant-garde infrastructure. Mt Pelerin, for example, was able to create configurable and highly secure crypto accounts in no time and at a discount price.
Below is the feedback from his CTO, Sébastien Krafft :
« In addition to using one of the safest technologies, Dfns provides one of the easiest conservation systems to integrate. The team was super responsive to integrate our feedback and provide pragmatic solutions to our problems. »
Dfns, a fundraising for additional results
Lately, Dfns had to raise 12.3 million euros from ABN AMRO Ventures, Rayan Selkis, Xavier Niel, White Star Capital, Susquehanna, Coinbase, Hashed, Bpifrance or Semantic Ventuers for the achievement of new goals. The latter are :
– the deployment of Dfns' B2B offer outside Europe, i.e. internationally ;
– the strengthening of its R&D investments
– and the strengthening of its recruitment activities.
In terms of recruitment, Dfns plans to integrate 25 new people into its team with a view to reaching the number of 40 employees in 2022.
Dfns is also aiming to publish a self-service API from September. Of course, this unified and highly secure wallet infrastructure will be accessible at a lower price. What to rejoice the developers of applications (video games, music application, neobank, trading platform …) fond of freedom.
As it has several headquarters (Paris, New York, Sofia, Amsterdam, London and Stockholm), Dfns will not fail to achieve the objectives mentioned above. And since it aims to democratize bitcoin and all cryptocurrencies via its digital asset security solutions, its products will not leave many indifferent in this universe. Long live cryptocurrencies and long live the multiple advantages they bring!
Receive a digest of the news in the world of cryptocurrencies by subscribing to our new service of newsletter daily and weekly so you don't miss anything essential Cointribune!
The blockchain and crypto revolution is underway! And the day when the impacts will be felt on the most vulnerable economy in this world, against all hope, I will say that I had something to do with it