mon 22 August 2022 ▪ 18:00 ▪

5
min reading – per
Mikaia ANDRIAMAHAZOARIMANANA

When will the bleeding affecting cryptocurrencies and NFTs stop? Because recently, we are only talking about liquidations. After a bloody report from Coin Glass for crypto traders, it's the turn of NFT holders to liquidate. And those who have invested in the Bored Ape Yacht Club are risking big.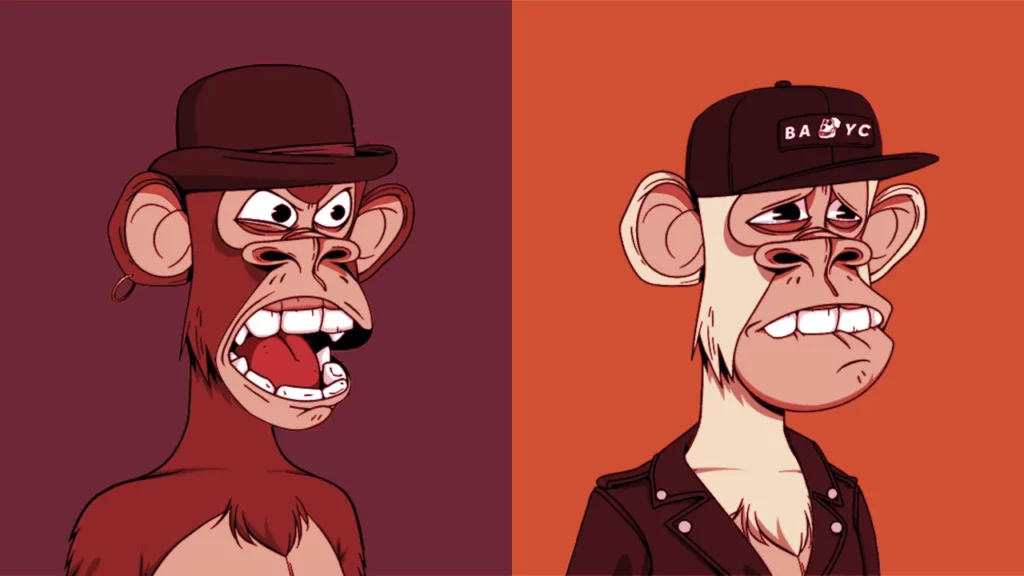 The BAYC are going badly, liquidation imminent?
At the beginning of June, we reported here on Cointribune that the most famous NFTs have lost their most beautiful. The Bored Ape Yacht Club, for example, sold at -53% of their original value. The CryptoPunks and the Mutant Ape Yacht Club have also had their prices revised by half.
Recently, press have echoed an 80% fall in the prices of BAYC.
Consequence: a dozen eponymous NFTs bought with borrowed money on BenDAO risk liquidation. As a reminder, BendDAO is a loan service peer-to-peer authorizing the borrowing of ethers against NFTs. Thanks to this device, the holders of BAYC arrogate to themselves the right to take out a loan of 30 to 40% of the floor price of the collection.
But as this floor price has fallen to 70 ETH, these individuals have moved into the "danger zone" of the platform.
At present, about 45 BAYC NFTs, out of the 275 linked to loans on BendDAO, are at risk of liquidation. In the absence of payment, auctions will be organized to decide their fate. To say that they are about $ 5.3 million.
« All these monkeys close to liquidation on BendDAO. Auction coming soon! ", Pete Fogden posted on Twitter 3 days ago.
On the same day, NFTStatistics.eth had shared data relating to 19 MAYC. Like what, BendDAO also has a hold on holders of this collection.
« There are now 19 mutant monkeys for sale in the BendDAO auction, including a few beauties. M2 horns has an offer above the floor price. Gold grill has offers below. A few of them still have no offers. The offers must be within a range of 5% of the floor price of the collection, even if it is very attractive. »
Are NFTs handicapped by Ethereum?
You may be aware that most NFTs are located on the Ethereum blockchain. However, the second largest cryptocurrency also suffers from the bear run. At the time of this writing, CoinGecko posted an ETH price of $1,570.36, a decrease of 18.9% over 7 days and -51.3% over a year. So, we are far, far, far away from his ATH in November when the coin traded at $4,815.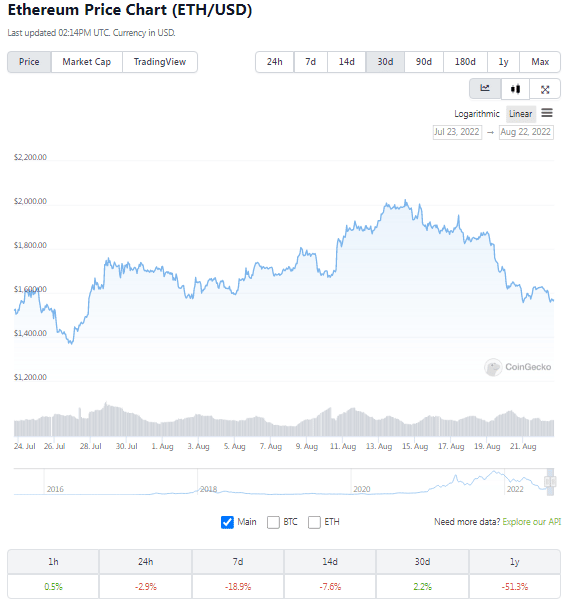 Which makes the floor price from 67 ETH of the Bored Ape Yacht Club does not make things right for their holders. This is 30% of last May's ATH, when they were selling at 153.7 ETH.
With this price, a BAYC is worth only $105,000 right now. As a result, the NFTs that served as a loan guarantee on BendDAO are almost worthless. And if the borrower finds that there are going to be defaults, he will schedule liquidations.
Cirrus explanations :
Basically, there will soon be unfortunate people among the holders of the most popular NFTs of the moment. Nevertheless, there are other investors who are doing wonderfully like Franklin. The latter being the happy owner of 60 apes currently. Basically, he has about $17.5 million in his wallet . Thus, the boldest investors are getting away with it despite the bull run even not being a whale.
Receive a digest of the news in the world of cryptocurrencies by subscribing to our new daily and weekly newsletter service so you don't miss anything essential Cointribune!
The blockchain and crypto revolution is underway! And the day when the impacts will be felt on the most vulnerable economy in this world, against all hope, I will say that I had something to do with it