Recently, bitcoin has boosted tourist traffic in El Salvador. Many countries have certainly fantasized about the possibility of benefiting from such attractiveness. This is due to the economic opportunities generated. Today, the queen of cryptocurrencies continues her forays into the world of tourism. More precisely, she invites herself into the apartments of a luxury hotel brand established in Asia.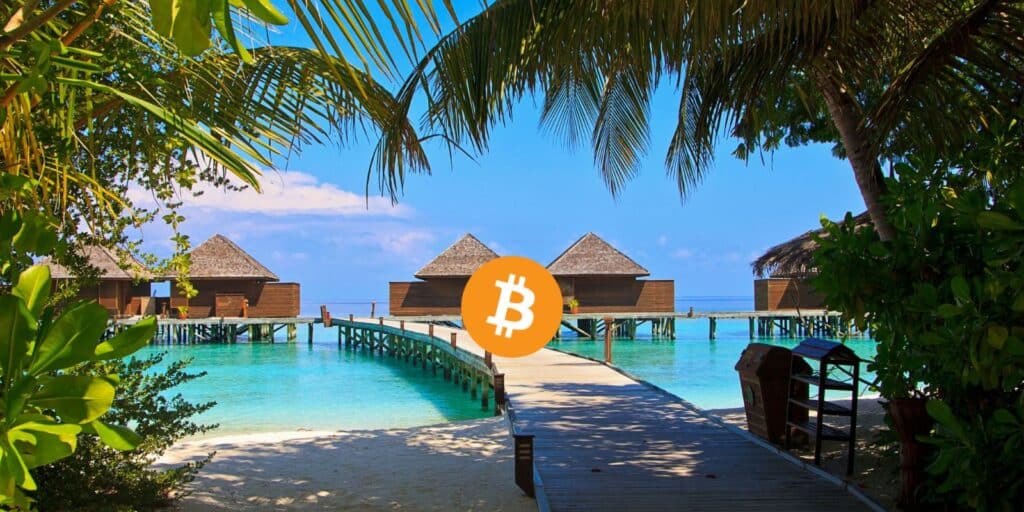 Soneva accepts payments in bitcoin
The Soneva hotel chain now accepts payments in cryptocurrencies. Indeed, tourists passing through the Maldives and Thailand can now put their luggage there in exchange for a few satoshis or ethers (ETH).
"At Soneva, we have always strived to be a pioneer in the hospitality industry. Accepting cryptocurrencies as a payment method is therefore another example that allows our international customers to easily make payments from anywhere in the world", said Bruce Bromley, chief financial officer and deputy chief executive officer of Soneva.
By adopting cryptocurrencies, the luxury resort company is diversifying its payment channels and thus exposing itself to a much wider customer base. In addition, customers can also book their stays quickly and securely, without the usual hassles. In addition, refunds will not be accepted.
Promising collaborations
As part of this initiative, Soneva has established a partnership with Triple A, the gateway service for cryptocurrency purchases. The brand also collaborates with Pomelo, a company that provides crypto payment solutions. In addition, according to the hotel chain, the funds received in cryptocurrencies will be managed by third parties according to their own rules and conditions.
As a reminder, Soneva owns three hotels in the Maldives (Soneva Fushi, Soneva Jani and Soneva in Aqua). The company also owns a tourist residence in Thailand (Soneva Kiri). In addition to these sites, payment options will also be available for Soneva Villa Ownership, a service that allows foreign investors to acquire property in the Maldives.
The adoption of cryptocurrencies is gradually taking its course. Indeed, more and more companies are adopting them as a means of payment. In doing so, they react to the criticisms made by multiplying the opportunities to use them in everyday life. Earlier this month, Co
Receive a digest of the news in the world of cryptocurrencies by subscribing to our new daily and weekly newsletter service so you don't miss anything essential Cointribune!
I came to blockchain out of curiosity and I stayed there out of passion. I was amazed by the possibilities it offers through its various use cases. With my pen, I hope to help democratize this technology and show how it can help make the world a better place.