Not so long ago, cryptocurrencies were almost hated by everyone. After a very frosty winter, they get back in the saddle and set out to conquer the world. If the regulatory body of Singapore has somewhat restricted the use of digital assets inside the country, Revolut hopes to launch crypto trading there.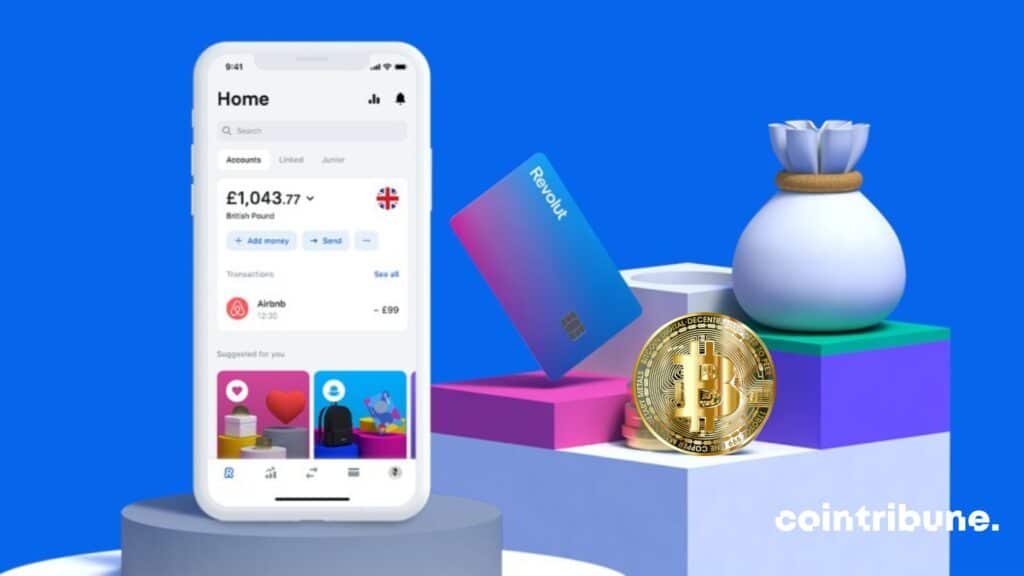 Revolut launches into crypto
Digital assets have undeniable attractions. Although their value is controversial, more and more institutions are integrating them over time. Recently, Revolut announced its intention to launch cryptocurrency trading in Singapore. The British fintech company specializing in financial and banking services said that it will now allow users to buy, sell and exchange more than 80 tokens.
Transactions will be made directly on its application. The company is embarking on a complex project and intends to stand out. Indeed, it allows its customers to convert about 27 fiat currencies, gold or silver into crypto. The most? The exchange process will be free of charge and in one step!
According to the director of wealth and trading at Revolut Singapore, Deepak Khanna, the company is aimed at education and awareness about crypto investment. As a result, it intends to launch educational features in the coming months while working hand in hand with regulators.
To prove this, Revolut announced in April that it had obtained the license from Major Payment Institution. As a result, it has the approval in principle of the Monetary Authority of Singapore to provide digital payments within the country.
Digital assets under the yoke of laws in Singapore
Crypto investing requires a lot of time and attention. Even if cryptocurrencies offer strong earning potential, it is necessary to keep in mind that they are unstable. The volatility of the sector can cause a lot of money to be lost.
The downtrend has wreaked havoc on the ecosystem and risky investors are paying the cost. In the face of this recurring turbulence, the Monetary Authority of Singapore (MAS) decided to take on the role of financial constable. On July 4, the chairman of the regulatory body, Tharman Shanmugaratnam, decided to strengthen security.
According to him, the new laws are primarily aimed at consumer safety. Thus, there is now a limitation on the use of crypto assets for the general public and increased regulation for trading with leverage. To this is added a long list of restrictions.
Among other things, avoid the marketing and advertising of cryptocurrencies in public places and transport. But also, the formal prohibition for exchange platforms to trivialize the risks related to cryptos.
Revolut has been able to combine Singapore's regulatory standards and crypto trading. By working with regulators, the company ensures that it offers optimal service and satisfies its customers. However, she does not intend to stop on such a good path. It announced its intention to set up many global product centers inside the country. The city-state also seems to be a good alternative since its income rate has exploded in a year.
Receive a digest of the news in the world of cryptocurrencies by subscribing to our new daily and weekly newsletter service so you don't miss anything essential Cointribune!
The world is changing and adaptation is the best weapon to survive in this undulating universe. Crypto community manager at the core, I am interested in everything related directly or indirectly to the blockchain and its derivatives. In order to share my experience and make known a field that I am passionate about, there is nothing better than writing informative and casual articles at the same time.