mon 04 Jul 2022 ▪ 14:00 ▪

5
min reading – per
Mikaia ANDRIAMAHAZOARIMANANA

The American Justice system will no longer want to leave crypto crimes and frauds unpunished. Four dubious ICO projects, from rug pull NFT and Ponzi schemes have pushed him to charge up to 6 people lately.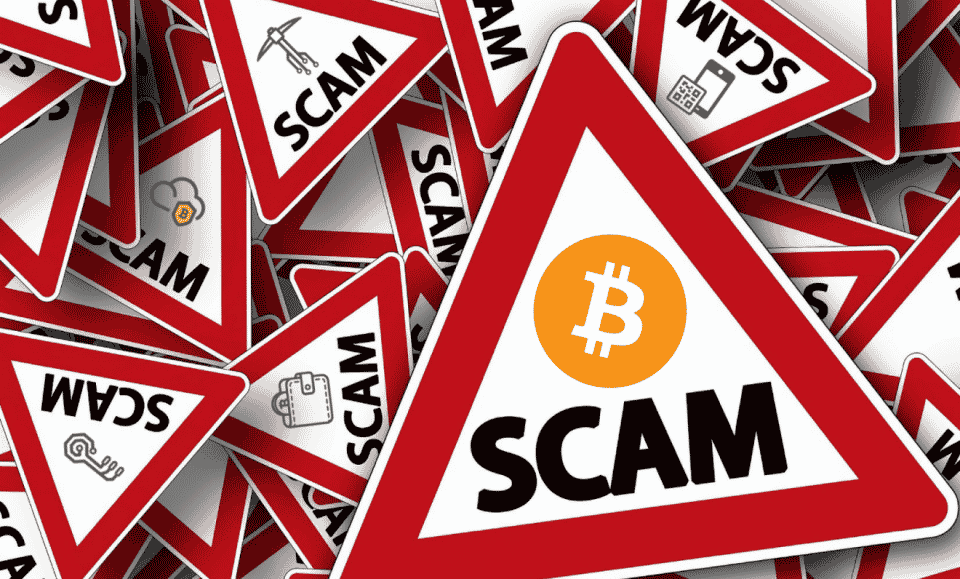 4 cases of crypto frauds
According to U.S. DOJ officials :
« These cases are a crucial reminder that some scammers hide behind honeyed words, but at the end of the day, they are simply trying to deprive people of their money. »
Even local elected officials like Kevin Thomas disagree. What prompted the DOJ to tackle the following cases :
1- Baller Ape Club
Initiated by a Vietnamese named Anh Tuan, the Baller Ape Club collection would be pure conspiracy behind which a cryto-fraud is hidden. It could be that this project is linked to an international money laundering attempt.
The DOJ accuses Tuan of having carried out a " rug pull NFT "by disintegrating the website of his project after filling their briefcases from investors' money. The total amount stolen amounts to $2.6 million.
The 26-year-old and his cronies face up to 40 years in prison after conviction.
2- EmpiresX
EmpiresX would be a " a global Ponzi scheme based on cryptocurrencies ». A federal grand jury in South Florida indicted 3 people behind this cryptocurrency fraud: Emerson Pires, David Nicholas and Flavio Gonclaves.
At the origin of their indictment; securities fraud activities that generated $ 100 million. There is also the fact that they had laundered investors' funds through a foreign crypto exchange. On occasion, they paid the last investors with the money of the first victims. In addition, the proprietary trading bot "EX BOT", which they praised, was only fictitious.
3- Titanium Blockchain Infrastructure
This is a Initial Coin Offering (ICO) which allowed the sale of tokens and the accumulation of $ 21 million in revenue initiated by Michael Stollery, CEO and founder of the company. The US Department of Justice believes that falsification of white paper had taken place. To this is added the highlighting of false testimonials on Titanium's website in order to bait investors.
Explanations :
« [Ils ont] fabricated so-called business relationships [avec des entreprises comme Apple, Pfizer et The Walt Disney Company] in order to create a minimum of legitimacy ».
Unfortunately, this dubious ICO has put the Security Exchanges Committee. A complaint was filed against its initiators on May 22, 2018.
4- Circle Society
David Saffron, founder of this company, allegedly solicited investors to participate in an unregistered commodity pool. To convince them, he had to :
using a trading robot to successfully complete a cryptocurrency fraud ;
offer investors the trading of their funds with a view to profits with the support of this same robot ;
make you dream with yields of up to 500% and 600%.
« To entice investors, Saffron allegedly organized investor meetings in luxury homes in Hollywood Hills, and moreover traveled with a team of armed security guards in order to create a false appearance of wealth and success ", explains the DOJ.
This allowed him to raise the sum of $ 12 million, and unfortunately 115 years of imprisonment. The heaviest penalty related to a cryptocurrency fraud in history?
In any case, if the Cryptoqueen Ruja Ignatova is the subject of a capture, she will receive a much heavier sentence than Saffron. Knowing that she made a hit-and-run and that she stole more than $4 billion from investors on ApeCoin. Hadn't she just joined the list of people"Most Wanted "from the FBI?
Otherwise, at present, the victims of these crypto frauds are invited to come forward in order to learn more about their rights. But in view of the cases mentioned above, it is better to double the vigilance. Because there is no shortage of beautiful speakers and masquerade specialists in the world of cryptocurrencies.
Source : CoinMarketCap ; TCPalm
Receive a digest of the news in the world of cryptocurrencies by subscribing to our new daily and weekly newsletter service so you don't miss anything essential Cointribune!
The blockchain and crypto revolution is underway! And the day when the impacts will be felt on the most vulnerable economy in this world, against all hope, I will say that I had something to do with it