The National Autonomous University of Honduras (UNAH) and the company Avenida Crypto have signed an agreement to organize, in the coming months, learning workshops on bitcoin (BTC) and non-fungible tokens (NFT) aimed at the student population.
The director of the campus, located in the Sula Valley in northern Honduras, Juan Jacobo Paredes, announced the workshops on bitcoin in a radio program he attended the university in the company of the founder of Avenida Crypto, Roger Triminio.
He said that already a series of virtual and face-to-face workshops are scheduled that promise to teach about bitcoin to the entire university community. He added that students will be able to accumulate academic credits, depending on the number of hours of attendance at these learning days.
Paredes considers it important that, in the current times, learning about bitcoin and digital assets is included in higher education.
"It is convenient that the professionals of the future are getting to know the new trends that are also in use in our country. It is key that students open their minds and explore other possibilities that have job demand and little competition," Paredes added.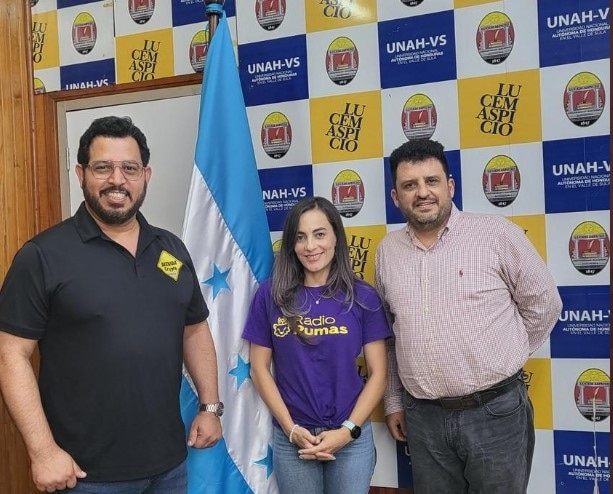 For his part, Triminio stressed that "we will talk about economics, bitcoin, as well as its technical and practical components."
Bitcoin is presented to the university students of Honduras
The founder of Avenida Crypto also believes that the more people acquire knowledge about bitcoin in Honduras, the more tools they will have at your fingertips when it comes to separating fact from fiction when reading or listening to statements about the pioneer of cryptocurrencies and other digital assets.
Workshop they will present to the participants the conceptual foundations that make up bitcoin, the blockchains and the tools that allow its use for the development of applications and software designs.
Triminio added that "the digitalization of finance is the future and it is remarkable that the National University of Honduras opens the doors to knowledge about bitcoin at this level."
He added that the UNAH is the main state university in the country, catalogued among the best in Latin America, being the first to give workshops related to bitcoin, its technology and other digital assets.
Until now, the exact date on which the bitcoin learning days will be held is unknown. CriptoNoticias awaits a response to the comments requested from the National Autonomous University of Honduras and the Avenida Crypto team.