A study by the financial magazine Forbes revealed that 51% of the daily bitcoin (BTC) trading volume reported by cryptocurrency exchanges is probably fake.
To get to that data, 157 exchanges were evaluated worldwide. "Forbes estimates that the global daily bitcoin volume for the industry was USD 128 billion on June 14," the outlet stated in a report.
According to their calculations, that represents 51% less than the USD 262 billion that would be obtained by taking the sum of the volume.
"The reason why some traders engage in wash trading is to inflate the trading volume of an asset to give the appearance of increasing popularity," Forbes notes.
Inflating the figures suits the exchanges
According to the journal's researchers, increasing the figures of trading volumes also benefits exchanges because it allows them to "appear to have more volume than they really have," which gives legitimacy to their work in the industry.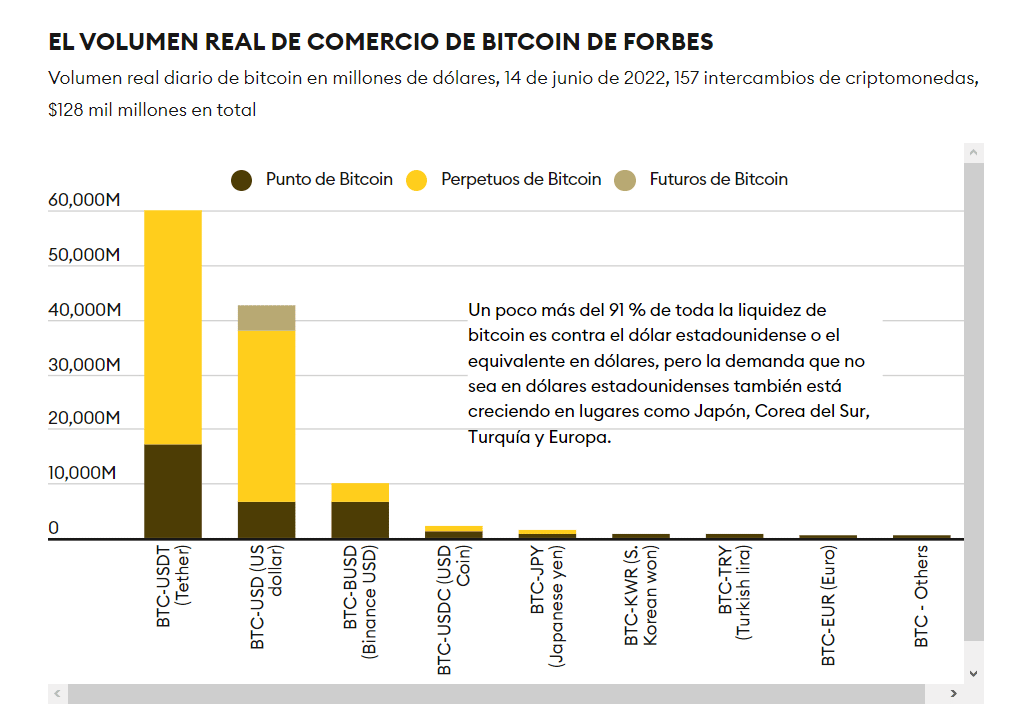 With regard to the exchanges, they counted that 21 of those evaluated generate USD 1 billion daily, while 33 others handled a volume of between USD 200 million and USD 999 million in all contract types, spot, futures and perpetual.
"Binance is the undisputed leader, with a 27% market share, followed by FTX. Looking only at the bitcoin spot, the first position is shared by Binance, FTX and OKX," the research indicates.
The study suggests that little regulatory oversight represents one of the "most problematic areas with regard to fake volume", as exchanges such as Binance, MEXC Global and Bybit they promote a large volume, but if they had surveillance "their figures would be more credible".
Coin Metrics gives other figures
Last June, CriptoNeticias reported a Coin Metrics report on bitcoin market volumes.
Contrary to what Forbes showed, he indicated that most of the spot trading volume is distributed between Coinbase (USD 186 million), Bitstamp (USD121 million), Bitfinex (USD 86 million), and Kraken (USD 85 million).
Among the 4 exchanges mentioned it accounts for 95.6% of the trade volume of the spot market, according to the exchange's data.