Criticized for its high energy demand and its increased use of fossil fuels in recent years, the bitcoin (BTC) mining industry is multiplying initiatives to become environmentally friendly. According to experts specializing in energy, better than many economic sectors, bitcoin mining encourages the development of more efficient renewable energy solutions, and also facilitates the financing of a greener energy infrastructure around the world.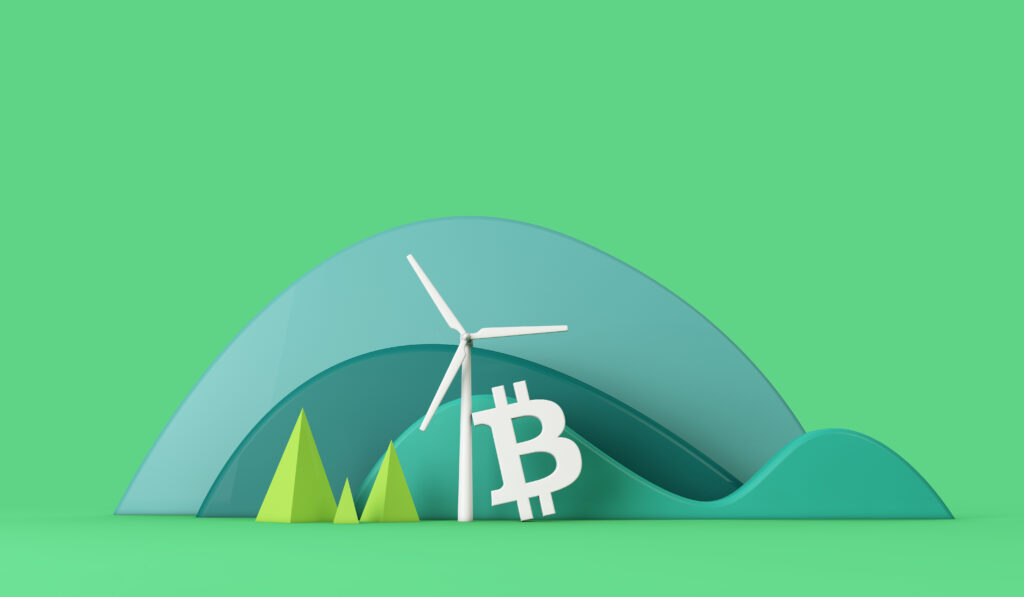 Is BTC mining already greener?
According to the latest quarterly report of the Bitcoin Mining Council (BMC), for the year 2021, the growth in the use of more responsible energy in the mining industry is one of the fastest and most sustainable known by any major country or industry in the world in recent years. According to a study carried out on more than 46% of the global BTC mining network, it appears that more than 66% of the survey participants have integrated green energy into their operational processes.
According to the BMC, the sustainable electricity mix of global bitcoin mining was 58.5% in the fourth quarter of 2021. This shows a growth of 1% compared to the third quarter of 2021. Therefore, green mining is on the rise. And it could continue to grow this year.
That is why during an interview with Bloomberg, Adam Back, CEO of the Bitcoin infrastructure development company Blockstream, said that he is fully convinced that "the BTC mining activity will make it possible to develop the energy infrastructure of the future".
Initiatives that are growing everywhere
In June 2021, Square and the Bitcoin infrastructure company, Blockstream, teamed up to build a solar-powered mining platform for BTC. As part of this partnership, Square will invest $5 million while Blockstream will provide the infrastructure. The company has recently raised financing to finance its operations.
One of the latest examples of the development of energy infrastructure through mining is the agreement signed by the Canadian mining company Bitfarms. An agreement to develop 10 MW of hydroelectric power in Paraguay.
In addition to this important effort to develop greener infrastructures for bitcoin (BTC) mining, the players in this industry are already adopting responsible behavior with regard to the phenomenon of waste of energy produced. In Texas, for example, bitcoin miners buy excess energy when it is not in demand. Then, they close their facilities when demand explodes for traditional consumers.
Stakeholders in the bitcoin industry want to make the bitcoin mining business as green as possible. Efforts are being made in this direction. And the growth of investments in this segment is expected to strengthen in the coming years.
Receive a digest of the news in the world of cryptocurrencies by subscribing to our new daily and weekly newsletter service so you don't miss anything essential Cointribune!
Behind the generic signature "Editorial CT" are young journalists and authors with special profiles who wish to remain anonymous because they are involved in the ecosystem with certain obligations.