wed 24 August 2022 ▪ 14:00 ▪

5
min reading – per
Mikaia ANDRIAMAHAZOARIMANANA

Do Kwon has always believed that there will be no dark days for his TerraUSD (UST) stablecoin and his LUNA token. When proven traders like Sensei Algod and Gigantic Rebirth predicted the collapse of the latter, he did not hesitate to make a bet. $11 million was put on the carpet on occasion. The rest, you certainly know.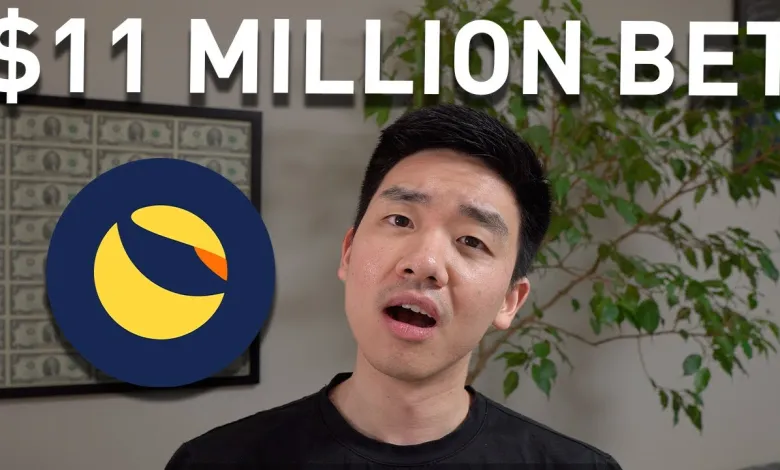 Do Kwon, a real daredevil?
A reckless person is like " bold to the point of performing dangerous actions ", says the Larousse dictionary. And this is what some of Do Kwon's actions show us, long before the collapse of Terra than after.
True, he admitted to being the first responsible for this fiasco in the video recently shared by Zack Guzman, but it seems difficult to erase the memories related to this dramatic event. 45 billion dollars gone up in smoke, and thousands of victims, that's a lot anyway.
And even if there is a mole in his team, it seems difficult to exclude him from this misfortune.
Already, he's a crazy punter. Crypto Briefing indeed reported that he had accepted a $1 million bet against Algod by swearing that LUNA will be over $88 by March 2023. However, at the moment, the token is trading at $ 1.70 (Source : Quince). We'll have to add a NITRO boost system (a wink for fans of Need for Speed) to find the missing $86.30.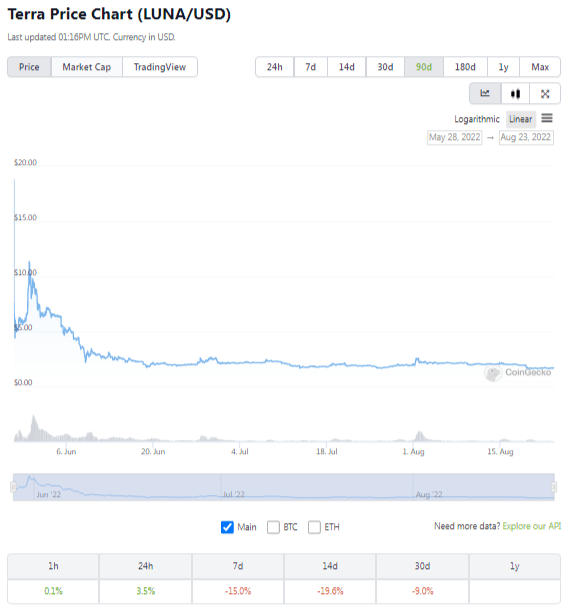 Thus, Do Kwon lost $1 million.
But let's not forget that he bet another $10 million on the same terms with Gigantic Rebirth, dixit Be In Crypto. Money madly thrown out the window. While this would have made it possible to reimburse the victims of the TerraUSD de-peg (UST).
In those days, Kwon was so sure of his project that a simple tweet of this kind woke him up from his sleep.
« Who wants to bet $1,000,000 that the price of LUNA will be lower in a year than it is today? »
What did Algod do with an extra $1 million in his pocket?
He used it to boost his earnings, of course. Yesterday he tweeted this :
« Officially double the reverse account @jimcramer, for those who are not aware, I started the account with 50k. »
In other words, its profits have doubled since the account was launched. The net value of his assets is now valued at $101,440.71.
Enough to make fun of Do Kwon and Cramer, who once loved gold so much, before switching to bitcoiner. And to prove at the same time that the " countertrading "or reverse trading seems effective in the crypto space. As a reminder, this technique is the opposite of the " copy trading "since it consists of betting against the calls of another market participant. In the majority of cases, the latter is the type to make a bad call.
On the trader side, Jim Cramer is renowned for his calls on stocks, most of which have misled the many. Indeed, he did not hesitate to describe ether as " great ", it was in the month of April, before classifying it" [actif doté d'] no real value ».
However, in these troubled times, the Algod trader was able to make about $ 25,000 in profits. And this is thanks to reverse trading.
In short, we hope in passing to have shared with you a technique that could help you in your crypto trading practice. True, Algod is similar to a swimmer against the current, but sometimes unconventional styles pay off. Otherwise, with all these lessons learned, especially on Algod, Cramer and Kwon, you will know how to position yourself as soon as the carnage ends.
Receive a digest of the news in the world of cryptocurrencies by subscribing to our new daily and weekly newsletter service so you don't miss anything essential Cointribune!
The blockchain and crypto revolution is underway! And the day when the impacts will be felt on the most vulnerable economy in this world, against all hope, I will say that I had something to do with it