Until then, it was a rumor, but now it is no longer the case. In an official statement, Tron DAO Reserve (TDR), the group that manages the operation of the Decentralized USD (USDD) stablecoin, revealed that it has signed an agreement with Wintermute for the company to join the rank of companies authorized to contribute to the stabilization of the cryptocurrency.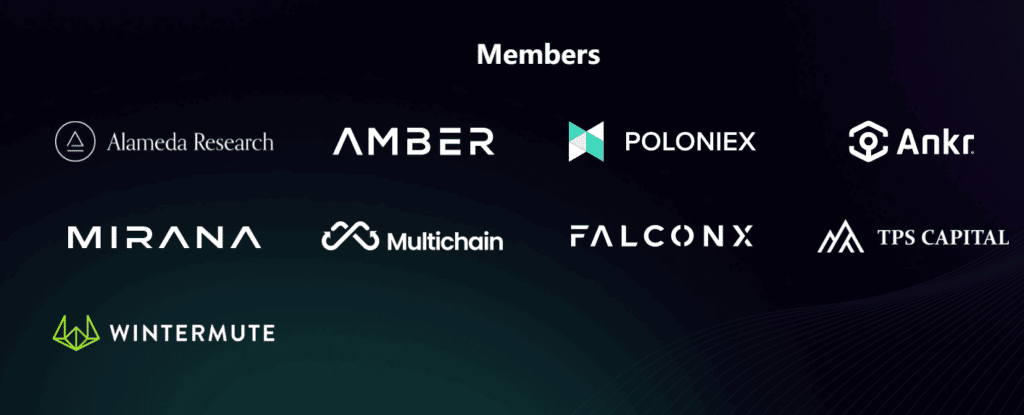 Wintermute joins the other 8 members of the DAO
Since the signing of the agreement between Wintermute and TDR, the former has joined the ranks of DAO institutions that can minting and redeeming USDD. In addition, due to its actions and strategies, the company will participate in several other activities whose purpose is to stabilize the value of theUSDD.
In an official announcement after the release of the communiqué, we can read this message : "The appointment authorizes Wintermute to strike and burn USDD as a Reserve collaborator. As a member and whitelisted institution, Wintermute will advise TDR and make recommendations to improve, develop and provide general assistance to the USDD network".
Wintermute is one of the most prominent companies in the cryptocurrency market when it comes to centralized and decentralized digital asset exchanges. Multiple billions of dollars are being negotiated on the company's platform every month. With its popularity as well as its importance in the sector, Wintermute, by signing an agreement with TDR, joined the other 8 members from the CAD: Alameda Research, Amber, Ankr, FalconX, Poloniex, Mirana, Multichain and TPS Capital.
Lots of exciting activities going on
Proud of the agreement signed between his company and TDR, David Micley, director of business development at Wintermute, said : "There are a lot of exciting activities going on in the Tron ecosystem that we see in terms of total blocked value (TVL) and projects being built, and we are excited to find ways to get involved and contribute".
At the moment, the market capitalization of the USDD stablecoin is slightly above the mark of $745 million. Meanwhile, the DAO has indicated that it plans to raise up to $10 billion in the coming days for its reserves.
The Wintermute company has now become a member of the community of companies that can support the operation of the Decentralized USD (USDD) stablecoin. Indeed, it has signed an agreement with Tron DAO Reserve (TDR).
Receive a digest of the news in the world of cryptocurrencies by subscribing to our new daily and weekly newsletter service so you don't miss anything essential Cointribune!
Behind the generic signature "Editorial CT" are young journalists and authors with special profiles who wish to remain anonymous because they are involved in the ecosystem with certain obligations.