wed 20 Apr 2022 ▪ 11:00am ▪

5
min reading – per
Mikaia ANDRIAMAHAZOARIMANANA

Last week, Cronos and Chainalysis announced their partnership to launch a cryptocurrency monitoring tool. Chainalysis KYT will help all players who want to keep an eye on transactions related to tokens affiliated with the eponymous blockchain.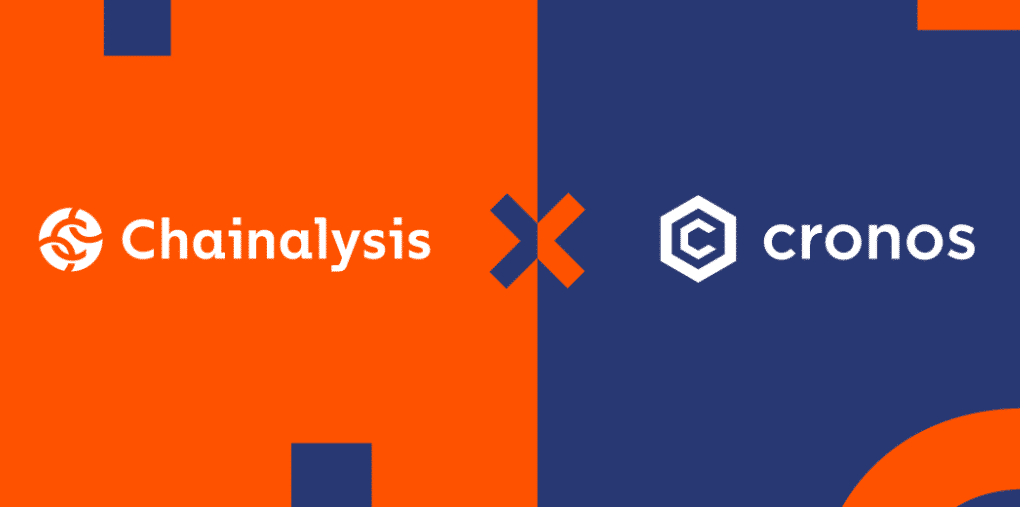 Enhanced monitoring of cryptocurrencies on Cronos
On April 13th, Cronos and Chainalysis presented an agreement that will give birth to Chaynalysis KYT (Know Your Transaction). This solution is favorable to the monitoring of cryptocurrencies, or more precisely to the monitoring of the compliance of digital asset transactions on Cronos (CRO). It should be noted that this tool will stand out in particular for its ability to verify transactions in real time.
Ken Timsit, Managin Director from Cronos, explains :
« We are committed to providing developers with the best possible experience on Cronos. Application designers and service providers will have access to the most advanced tools and services. The Chainalysis data platform is one of these essential bases, especially for service operators onramp/offramp, and for those who need to identify potentially high-risk transactions. »
To Thomas Stanley, President & Chief Revenue Officer from Chainalysis, to add :
« We have observed, over the past year, a phenomenal growth around DeFi and Web3. […] We are delighted to partner with a leader like Cronos to ensure that this exciting ecosystem continues to grow healthily and in compliance. »
In addition, another crypto monitoring solution will strengthen Chainalysis KYT during 2022. This is Chainalysis Reactor, a tool specialized in investigations capable of verifying CROS and other CRC-20 tokens deployed on Cronos.
Tools to seduce institutions
The aim of this collaboration is to deploy cryptocurrency monitoring solutions. Thanks to these, institutions, cryptocurrency funds as well as digital asset exchanges will be able to easily verify CRC-20 token transactions. In addition, Chainalysis will allow them to monitor large volumes of activity related to the same tokens, and at the same time to identify high-risk transactions permanently.
We should mention that Chainalysis KYT and Chainalysis Reactor will present features such as real-time alerts for the most risky activities. This will indeed allow a good reactivity at the level of the team supposed to monitor any form of suspicious activity on Cronos. In other words, a very sharp crypto watch.
As a corollary, these solutions will encourage the institutional adoption of the Cronos blockchain and also the assets deployed there. Knowing that in their hands will now be appropriate tools and infrastructure that comply with current security and compliance requirements.
Brief information about the two actors
Cronos (CRO)
For your information, Cronos boasts of being the first blockchain compatible with Ethereum (ETH) and powered by Cosmos technology (SDK). Yet another detail, Cronos is a chain open source Layer 1 aiming to revolutionize the world of DeFi and that of dApps. To do this, network allows the affiliation of applications and crypto assets from other ecosystems with lower transaction fees, fast finality and high throughput.
Otherwise, the main Cronos network, which became operational last November, already has 200 partners and more than 450,000 users.
Chainalysis
Without Chainalysis, this idea of monitoring cryptocurrencies would not have seen the light of day. We are not unaware that this blockchain data platform is an ace in tool design. Recently, the Cointribune team reported the launch of an API and an oracle on-chain free, pro-development tools tracking sanctioned portfolios. Currently, decentralized Web3 groups can take advantage of these devices without having to pay anything.
If Chainalysis and Cronos are joining forces to strengthen the surveillance of cryptocurrencies, it is because there is this war in Ukraine and a succession of hacking acts on crypto networks. Let's hope that this initiative, like other similar actions, will not impact the spirit of decentralization, the foundation of the crypto universe in general.
Receive a digest of the news in the world of cryptocurrencies by subscribing to our new service of newsletter daily and weekly so you don't miss anything essential Cointribune!
The blockchain and crypto revolution is underway! And the day when the impacts will be felt on the most vulnerable economy in this world, against all hope, I will say that I had something to do with it