The cryptocurrency industry is gradually rolling out, especially in countries with emerging economies. In the heart of Istanbul, a tourist metropolis located in Turkey, several shops dedicated to the sale of crypto assets have been set up. Their goal: to make bitcoin (BTC) more available to the general public.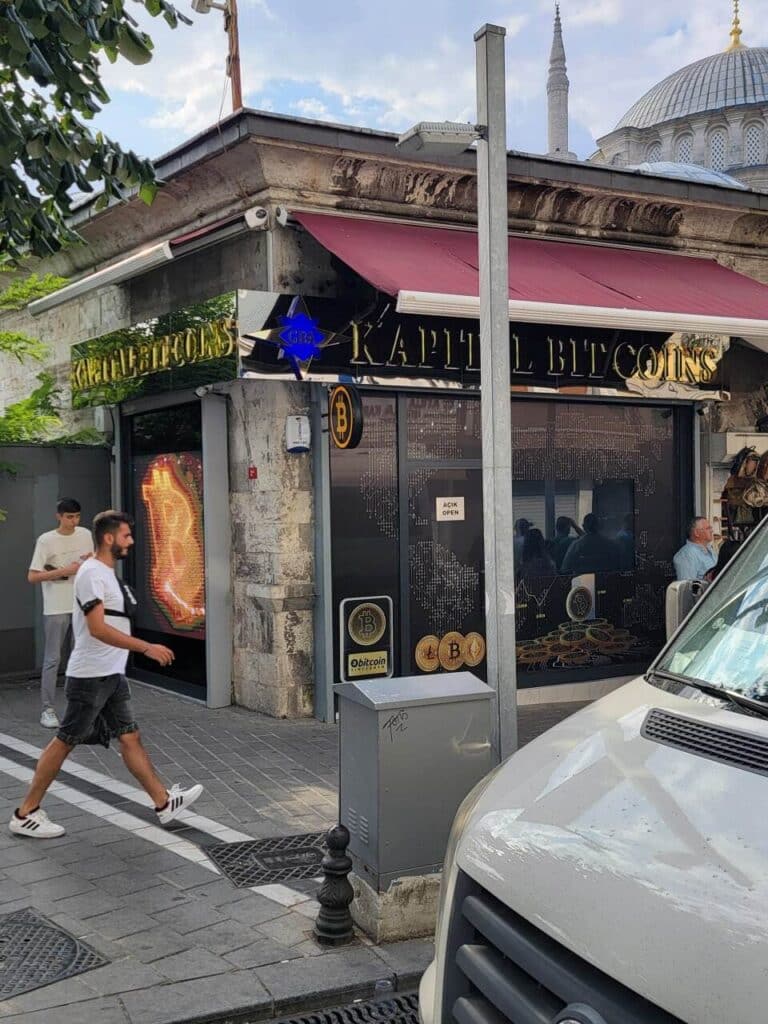 Bitcoin in Istanbul neighborhoods
In a context marked by hyperinflation, Istanbul does not intend to miss the train of the emergence of cryptocurrencies. The city is home to many shops specializing in the sale of cryptoassets. Among them, Kapital Bit Coins, a typical sign of those found in the region.
The startup has established itself in the city to facilitate the purchase of cryptocurrencies. It is one of the first physical crypto outlets based in Turkey. It provides unlimited and secure access to digital assets such as bitcoin, litecoin (LTC) and ether (ETH). Moreover, as far as transaction fees are concerned, the company does not apply fixed rates. These vary on a case-by-case basis depending on supply and demand.
Kapital Bit Coins also offers services of swapping of cryptocurrencies. It also provides for the possibility of paying for goods and services using crypto. The shop is open from Monday to Friday from 9h to 18h and on Saturday from 9h to 15h.
The problem of inflation
The multiplication of Bitcoin stores is due to the threat of poor financial health in countries with a failing economic system. Turkish inflation reached 176.4% for the year last month. Enough to raise questions among the population. However, this trend can be observed in most countries of the world. A very alarming phenomenon that paves the way for a widespread awareness of the importance of cryptocurrencies.
In some countries, inflation has reached record levels. Cryptocurrencies are emerging as the best solution to preserve wealth. Fortunately, entrepreneurs are taking the initiative to bring bitcoin locally in these regions.
Receive a digest of the news in the world of cryptocurrencies by subscribing to our new daily and weekly newsletter service so you don't miss anything essential Cointribune!
I came to blockchain out of curiosity and I stayed there out of passion. I was amazed by the possibilities it offers through its various use cases. With my pen, I hope to help democratize this technology and show how it can help make the world a better place.