Decentralized finance projects are pouring into the market every day. Technological evolution is leading to new changes in the crypto sector and investors are on the lookout for the best offers. So what would you say if you were offered a financial primitive that allows you to create synthetic assets with the same value as real-world assets?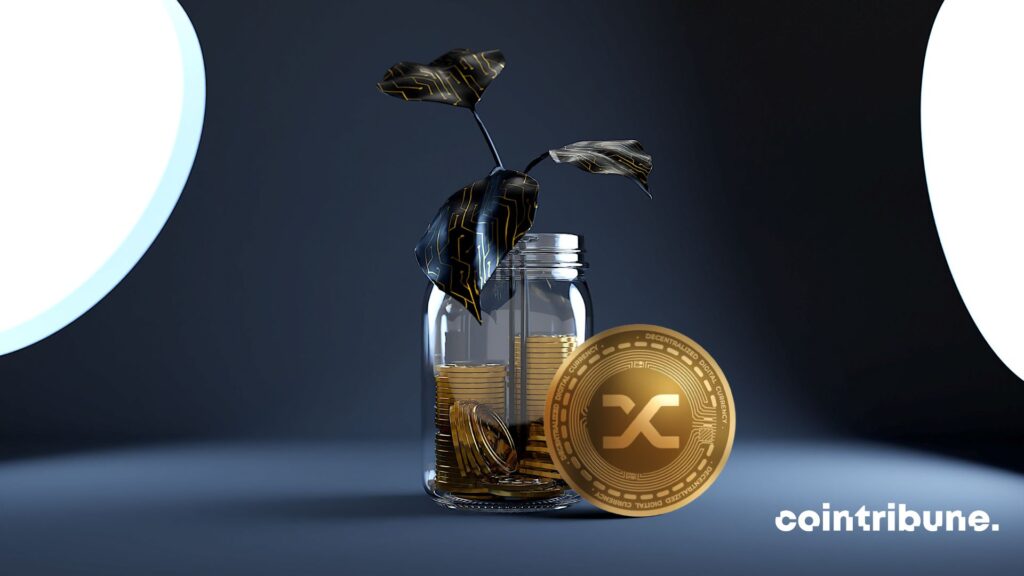 Synthetix, a revolutionary platform?
The crypto sector is subject to many forces. In such a competitive and complex field, development is the best option to stay at the top. The massive adoption of cryptocurrencies is pushing creators to review their codes to facilitate the investment and use of blockchains.
With the difficulties that the sector is currently experiencing, Synthetix is positioning itself as the best option when it comes to DeFi projects. Based on Ethereum, the asset insurance protocol distributed on the blockchain, formerly Havven, offers a new financial primitive to users.
Indeed, the protocol allows a completely new functionality to its users, that of issuing and trading decentralized synthetic assets. The Synthetix ecosystem gives liquidity to the underlying assets. This, while offering a high level of accessibility to new trading strategies and traditional financial assets.
In addition, it can also provide capital for different components of the ecosystem to traders as a reward. In addition, the DeFi protocol also allows users to participate in the ecosystem even if they do not hold any assets offered by the platform. Come again? Thanks to its exposure to a wide range of crypto and non-crypto assets via a decentralized method.
Strong partnerships to better understand cryptos
The cryptosphere is full of many outlines that you need to know if you want to invest in cryptocurrencies. However, Synthetix does not just offer cryptographic services. Indeed, the protocol allows investors to trade, strike and hold several derivatives.
But also stocks, commodities and even fiat currencies. They can also do this for some cryptocurrencies such as bitcoin. To achieve its goals, the open source protocol based on the Ethereum blockchain has surrounded itself with several collaborator. Among others, Bungee exchange and Socket.
All these partnerships have a single goal, to allow users to rally assets to and from Optimism. Currently, we are witnessing more and more partnerships between different platforms to improve their offers and satisfy their customers. In addition, the development of Ethereum could also have a positive impact on the Synthetix ecosystem in the long term.
The development of cryptos, the Web3 and DeFi pushes creators to look for and find new methods to better seduce investors. With a sector that is gaining a little more space every day, the features of Synthetix will undoubtedly be an asset. Indeed, exposure to real-world assets on the blockchain could only be beneficial!
Receive a digest of the news in the world of cryptocurrencies by subscribing to our new daily and weekly newsletter service so you don't miss anything essential Cointribune!
The world is changing and adaptation is the best weapon to survive in this undulating universe. Crypto community manager at the core, I am interested in everything related directly or indirectly to the blockchain and its derivatives. In order to share my experience and make known a field that I am passionate about, there is nothing better than writing informative and casual articles at the same time.