sun Apr 17, 2022 ▪ 10:00 am ▪

5
min reading – per
Mikaia ANDRIAMAHAZOARIMANANA

The hacking of Ronin last March causing the disappearance of $ 625 million is believed to be the work of North Korean hackers Lazarus. This is what American officials have been saying lately. Cautious, the hackers have started the money laundering process: there are $433 million left to be spent at the moment.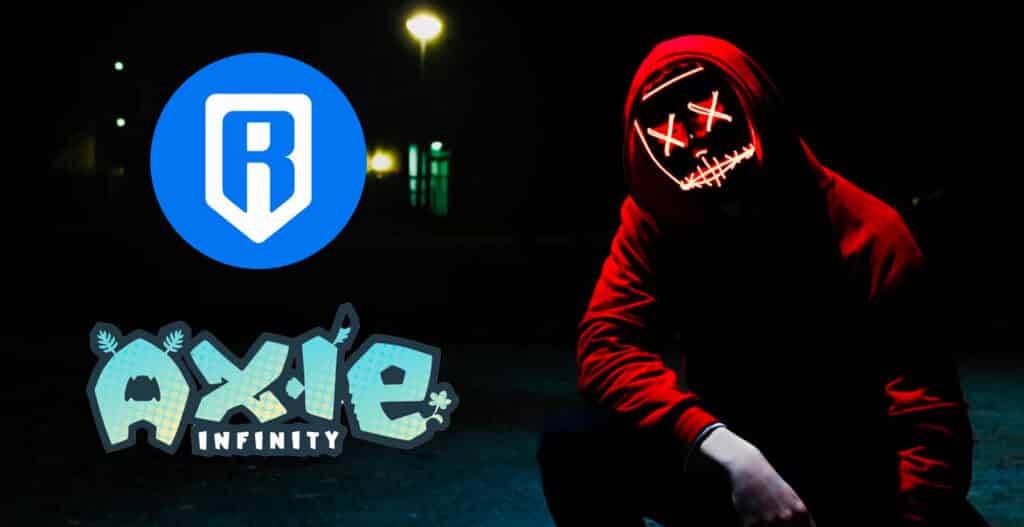 Hacking of Ronin Bridge, a signature of Lazarus Group
Last Friday, the US Treasury Department announced that it had added the Ethereum wallet linked to Ronin's hacking to its sanctions list. A coordinated investigation between the FBI and this institution has indeed made it possible to unmask the perpetrators of this theft. Both accuse the Lazarus group of being behind the Bridge Ronin hack. It remains only to expose its members and limit their ability to launder stolen funds.
Here is the Treasury Department spokesperson's comment on it :
« The identification of the portfolio will make it clear to other venture capitalists that by carrying out transactions with it, they are exposing themselves to US sanctions. This demonstrates the Treasury's commitment to using all available authorities to disrupt malicious cyber actors and block ill-gotten criminal products. »
It's up to him to add :
« There may be mandatory secondary sanctions requirements for persons who knowingly engage, directly or indirectly, in money laundering, counterfeiting of goods or currency, smuggling of bulk money or drug trafficking who support the Government of North Korea or any senior official or person acting for or on behalf of that government. »
Lazarus Group, a weapon of destruction at the disposal of Kim Jung-un?
The Ronin hack is not the first malicious act perpetrated by Lazarus Group. Indeed, his list of victims seems to be gradually growing :
– cyber attacks in South Korea ;
– hacking of Sony Pictures ;
– cyber-burglary in Bangladesh ;
– type attack ransomware at WannaCry.
In a recent blog post, Blockchain Elliptic established a correlation between the North Korean state and the Lazarus Group. It is very likely that Kim Jong-un is using this group to raise money to finance his nuclear and ballistic missile programs.
This is why the Treasury Department has chosen to blacklist the portfolio in question. And as a corollary, hackers will suffer tangible geopolitical consequences.
Ronin Bridge Hack dethrone the Poly Network hack
As a reminder, be aware that the Ronin Bridge hack caused the disappearance of 173,600 ETH and 25.5 million USDC on March 23rd. Ronin is also an EVM-based blockchain for P2E games like Axie Infinity. On this date, the hackers robbed Ronin, causing one of the largest sums ever stolen in the history of cryptocurrencies. Strange thing, this act of hacking was discovered only 6 days later.
And since then, Lazarus Group has begun the process of laundering its pact. Elliptic explains the modus operandi: in fact, he exchanged the stolen USDCS for ETH on the DEX to avoid their seizure. Subsequently, the hackers tried to collect part of the ransom through centralized exchanges. Hence the awakening of suspicions of law enforcement agencies.
It should also be noted that Lazarus Group has already been able to launder $ 80 million via Tornado Cash, a mixer capable of hiding the origin of the funds.
So, doing the count, Elliptic estimates that there is about $433 million left in the hackers' original wallet. Let's hope that its addition to the blacklist of the US authorities will curb any other money laundering attempts. And as usual, we will not stop alerting crypto project developers to strengthen and further strengthen the security of their network.
Source : CoinMarketCap
Receive a digest of the news in the world of cryptocurrencies by subscribing to our new service of newsletter daily and weekly so you don't miss anything essential Cointribune!
The blockchain and crypto revolution is underway! And the day when the impacts will be felt on the most vulnerable economy in this world, against all hope, I will say that I had something to do with it