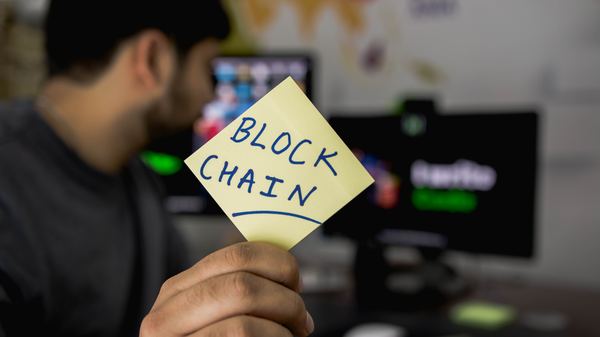 While there are hundreds of crypto funds that invest in blockchain startups and digital assets, there are currently no blockchain mutual funds in which investors can invest.
Mutual funds have investment constraints that allow them to only invest in specific assets for their portfolio. High-risk investments such as shares in blockchain startups or digital assets are generally not permissible for traditional mutual funds.
To provide you with alternatives, we have composed a list of the top five best blockchain mutual fund alternatives that you could invest in today.
Blockchain ETFs
Arguably the easiest way to add blockchain exposure to your portfolio is to purchase blockchain ETFs. Currently, there are around a dozen blockchain exchange-traded funds (ETFs) that invest in shares of publicly-traded companies that are involved in the development or the deployment of blockchain technologies.
The two largest blockchain ETFs (by assets under management) include the Amplify Transformational Data Sharing ETF (BLOK), which invests in "transformational data sharing technologies" with a focus on blockchain technology, and the Reality Shares Nasdaq NexGen Economy ETF (BLCN), which invests in companies that are involved in the research, development, or deployment of blockchain technology.
Blockchain ETFs are the closest alternative to blockchain mutual funds as they can easily be bought and sold on regulated stock exchanges, can provide investors with a low-cost blockchain exposure, and can be purchased by any type of investor.
Exchange-Traded Blockchain Investment Products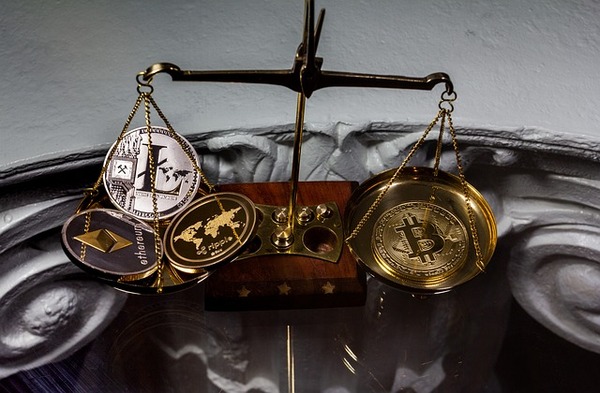 Alternatively, you could also invest in exchange-traded blockchain investment products such as digital currency ETNs and tracker certificates.
For example, the XBT Bitcoin Tracker One, which has been trading on the Stockholm Stock Exchange since 2015, provides investors with exposure to the price development of bitcoin without having to buy and store the underlying digital currency itself.
Alternatively, you could purchase the Swissquote Multi Crypto Active Index Tracker Certificate, which trades on the Swiss Exchange (SIX) and provides buyers with exposure to a basket of leading digital assets, including bitcoin, Ether, Litecoin, and Bitcoin Cash.
Tokenized Blockchain Funds
Blockchain technology has enabled the emergence of a new type of investment vehicle, called the tokenized investment fund. Tokenized investment funds enable investors to gain exposure to venture capital or digital asset investments through the purchase of a single digital token.
For example, through the purchase of SpiceVC's SPICE token, investors are able to indirectly hold a stake in promising blockchain ventures such as Bakkt, InvestaCrowd, Lottery.com, and Securitize, simply by holding a digital token.
Alternatively, investors who want broad exposure to the leading digital currencies and tokens could purchase Crypto20's C20 token, which provides a stake in the Crypto20 tokenized index fund that tracks 20 digital assets.
Crypto Hedge Funds
While blockchain mutual funds are not (yet) available, there are many crypto hedge funds and venture capital firms that you could invest in to gain blockchain exposure.
The minimum investment requirement for these type of funds, however, is usually quite high and a large number of funds can be difficult to get into if you are not a high-net-worth individual with connections in the industry. Having said that, there are enough crypto funds out there that will allow you to invest, even with smaller capital contributions.
The main benefits of investing in crypto funds are that your money is being managed by professionals and that token storage is being taken care of by the investment firm. For investors who prefer a hands-off approach, crypto funds (similar to blockchain ETFs) provide a good alternative to blockchain mutual funds.
Invest in Digital Assets Directly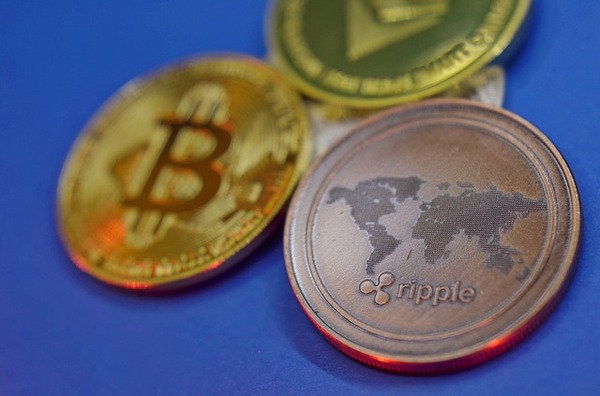 Finally, you have the option to build your own digital asset portfolio. By investing in the digital tokens of the most promising blockchain projects in the market, you can gain broad exposure to the growth in the blockchain technology sector.
Constructing your own portfolio will involve researching the digital assets you want to invest in thoroughly to ensure that you are choosing the digital currencies and tokens that suit your risk-return profile.
Additionally, you will need to manage your own private keys, which means securely storing your digital asset portfolio in secure cryptocurrency wallets (preferably offline).
Until the first blockchain mutual funds are launched, the above-mentioned alternatives should provide you with a sufficient amount of blockchain exposure for your investment portfolio.
Related Articles:
If you want to discover more blockchain and digital currency investment opportunities, subscribe to the Bitcoin Market Journal newsletter today.