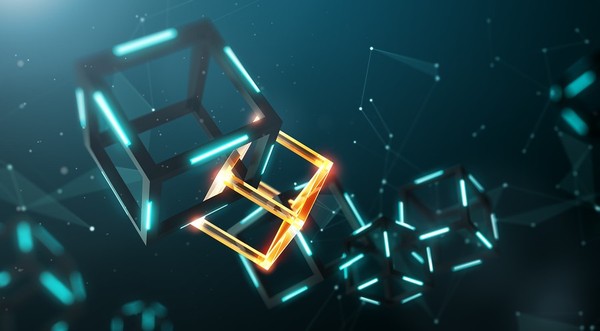 The blockchain industry is no longer composed of a handful of small tech startups that are "playing around with bitcoin." Today, there are several multi-billion dollar blockchain companies that are pioneering blockchain technology.
Here are the biggest blockchain companies ranked by their latest publicly available valuation figures.
| Company | Valuation |
| --- | --- |
| Bitmain | $14 billion |
| Coinbase | $8 billion |
| Robinhood | $5.6 billion |
| Ripple | $5 billion |
| Kraken | $4 billion |
| Block.One | $4 billion |
| Circle | $2.9 billion |
| Binance | $2 billion + |
Bitmain ($14 billion)
According to a report by Fortune, mining giant Bitmain was valued at $14 billion in mid-2018 when the company reportedly first approached investors to garner interest for its planned IPO. This was an increase of over 16 percent versus the $12 billion at which it was previously valued during its 2018 series B funding round.
Bitmain is the market leader in the production of specialized digital currency mining hardware and runs several bitcoin (BTC) and bitcoin cash (BCH) mining operations in China.
Coinbase ($8 billion)
Coinbase is widely considered the most successful blockchain company in the market today. Coinbase was not only reported to be the first "bitcoin unicorn" but the company has also played an integral role in bringing investors to bitcoin during the 2017 bull market.
According to an article by TechCrunch, Coinbase was valued at $8 million during its last funding round, which took place in October 2018.
First and foremost, Coinbase is a leading "buy bitcoin" app that enables retail investors to purchase bitcoin and a handful of altcoins in an easy and convenient manner using their mobile phones. Additionally, Coinbase provides custody services and a trading platform for professional and intuitional investors, called Coinbase Pro.
Robinhood ($5.6 billion)
Robinhood's foray into the cryptocurrency space has paid off and has enabled the company to hit a new valuation of $5.6 billion during its latest funding round held in May 2018, according to a report by TechCrunch.
Robinhood offers zero-commission trading for stocks, ETFs, options, and digital currencies through an easy-to-use trading app for smartphones. Due to its zero-free approach plus its addition of digital assets as an asset class, the platform's user base has exploded since 2018.
Ripple ($5 billion)
According to a Forbes report from September 2018, the blockchain-based payments company Ripple is currently valued at $5 billion.
In light of the fact that the company Ripple reportedly holds around 60 percent of its platform's native digital currency, XRP, the fintech startup's valuation is closely tied to the price fluctuations of its digital asset. If you take the value of the company's XRP holding at current price levels, Ripple's valuation would be more like $7.2 billion but, of course, the company could not sell all of its XRP without crashing its price.
Kraken ($4 billion)
During its latest funding round, which started in December 2018, San Fransisco-based digital asset exchange Kraken was targeting a valuation of $4 billion. As reported by Finance Magnates, the exchange is planning to raise funds from its customers to fund future acquisitions as opposed to launching an ICO or going to VC funds for the money.
In January 2019, Kraken followed through on its plans and acquired London-based digital currency derivatives trading house, CryptoFacilities, for a nine-figure amount.
Block.One (4 billion)
Block.One, the Cayman-Islands-based company behind the EOS network, managed to raise over $4 billion during a year-long token sale that concluded in the second quarter of 2018 despite not having a finished product before the crowdsale completed.
However, thanks to blockchain heavyweights like Brock Pierce behind the project and the advanced technology the new blockchain platform offered, investors were convinced of the future success of this new blockchain network.
Block.one describes itself as "a leader in providing high-performance blockchain solutions," and its main prerogative is the development of the EOS blockchain and investment in companies and projects that can further the advancement of EOS.
Circle ($2.9 billion)
Leading digital currency company Circle was valued at $2.9 billion during its latest funding round in early 2018.
Circle provides a range of products including a payments app called Circle Pay, the stablecoin USDCoin, the digital asset investment solution Circe Invest, and the popular US exchange Poloniex, which the company acquired in 2018. The company is most known, however, as a major player in the digital currency OTC trading market where it executes of $2 billion worth of orders every month.
Binance ($2 billion+)
According to a report by Digital Alchemy Holdings, Binance was valued at around $2 billion in mid-2018, which makes the digital asset exchange the fastest growing tech unicorn of all time as it was only launched a year earlier in July 2017.
However, given that its CEO, Changpeng Zhao, told Business Insider in July of last year that he expects the company to make $1 billion profit thanks to over ten million customers by year-end, the company's value will be much higher than its estimated 2018 value.
While there are no publicly available updated figures of the company's current value, we can assume – judging from its profitability and its latest expansion – that it will be in the mid to high single-digit billion dollar amount.
How to Invest in the Biggest Blockchain Companies
Currently, none of the above-listed blockchain unicorns are publicly-traded entities, which means you cannot simply buy shares in these companies on a stock exchange like you would for Apple, IBM, or Microsoft.
To directly invest in these companies, you would have to conduct a private share transaction with one of the invested VC firms or angels, which is difficult to conduct from a practical point of view because it is very challenging to find a seller in the highly-illiquid private securities market. That is especially the case of highly-promising tech startups that are likely to go public in the coming years. Moreover, you need to be an accredited investor to buy shares in a private company in the U.S.
Therefore, the best way to invest in blockchain unicorns, such as Bitmain, Circle or Coinbase, is to buy the digital assets with which the companies are most involved in their line of business.
For example, Bitmain is a major holder of Bitcoin Cash (BCH) and a major proponent of this bitcoin fork. Hence, investing in Bitcoin Cash would be considered a proxy for the success of Bitmain as a company.
For companies like Binance and Block.One, the digital asset proxy is much simpler as both companies have issued digital tokens. If you want to de facto invest in Binance, you can buy binance coin (BNB) and if you want investment exposure to Block.One, you can purchase EOS (EOS) tokens.
Related Articles: 
To find out about more investment opportunities in the blockchain industry, subscribe to the Bitcoin Market Journal newsletter today.