Investing and trading in bitcoin and altcoins can be tricky, especially given the number of sites willing to give you their "can't miss" investment advice – for a price of course.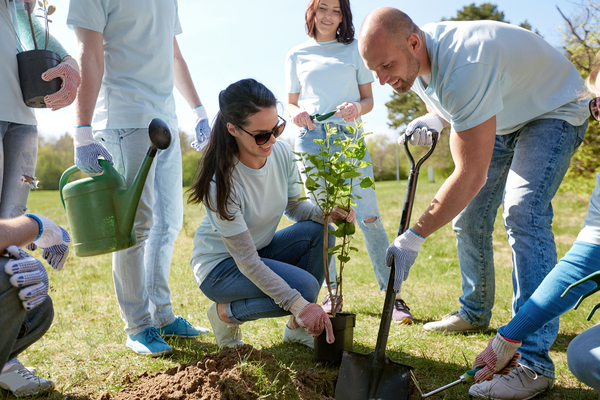 We prefer to do things the old fashioned way. Digging in and doing the research ourselves gives us a feeling of satisfaction and completion. There are plenty of places to look if you want to find information about investing in bitcoin and blockchain. However, there is one place that is often overlooked: Reddit.
This site can provide as much, or as little, information as you want. There is no shortage of subreddits that provide information and news about bitcoin and blockchain. Which ones are the best ones to use?
Best Subreddits for Bitcoin and Blockchain Investors
We've combed through the thousands of subreddits to find the best ones for you based on their yearly growth, the number of subscribers, ranking, and daily posts. Here's our list of the best subreddits for news and information pertaining to blockchain and bitcoin.
| Name | Description | Subscriber Ranking | Number of Daily Original Posts | Yearly Growth | Number of Subscribers | Score |
| --- | --- | --- | --- | --- | --- | --- |
| r/Cryptocurrency | The largest thread for discussions around bitcoin and blockchain is the cryptocurrency subreddit. This subreddit has almost 900,000 subscribers and keeps climbing. Conversations regarding bitcoin and altcoins take place in this subreddit. This is a great community which allows subscribers from around the world to voice their opinions and perspective on where altcoins and bitcoin are headed. It's a great source of investor and trading information, but also a place where plenty of "hodlers get ready to moon" jokes exist as well. | 234 | 206 | 102% | 871,624 | 2.8 |
| r/bitcoin | The largest subreddit that exists pertaining to bitcoin and altcoins is the bitcoin thread. This subreddit boasts over one million subscribers that constantly provide updates to bitcoin no matter where in the world things happen. If a shop in France starts to accept payments in bitcoin or the Irish change their altcoin tax laws, it's all shared on the bitcoin subreddit. Additionally, this thread often contains discussions around what the future holds for bitcoin and how to make it a permanent method of payment throughout the world. Of course, you'll get a fair amount of gifs and memes as well. | 178 | 197 | 60% | 1,036,259 | 2.3 |
| r/BTC | This is a subreddit separate from the bitcoin thread created by those who were not happy with the way administrators of r/bitcoin were enforcing rules and censoring content. As a result, r/BTC is a more open forum when it comes to bitcoin discussions and often involves conversations about Bitcoin Cash. Subscribers to this subreddit will also find a mixture of great content about bitcoin along with gifs and other humorous posts. | 820 | 117 | 55% | 250,998 | 1.8 |
| r/CryptoCurrencyTrading | If you want to know all about what's going on in the world of cryptocurrency trading, this subreddit is one you need to follow. There are discussions about investing, trading, blockchain, bitcoin, and altcoins. You won't find as much humor and joking around in this subreddit. What you will find is plenty of information as it relates to trading bitcoin and altcoins. | 3279 | 102 | 200% | 49,783 | 1.8 |
| r/CryptoMarkets | Specific market data is difficult to find in the world of bitcoin and other altcoins. To find out more, visit the CryptoMarkets subreddit, which provides plenty of market information about altcoins. You'll discover technical analysis, exchange information, fundamental analysis, and much, much more on this thread, which currently boasts over 180,000 subscribers. | 1088 | 41 | 112% | 180,017 | 1.5 |
| r/BitcoinMarkets | BitcoinMarkets is a great subreddit to gather tips, strategies, and ideas to increase trading profits for bitcoin. If you're a bitcoin investor, this is an ideal thread as there are plenty of discussions around how bitcoin markets are performing, along with speculation on how the coin will perform in the future. BitcoinMarkets is a solid resource for anyone interested in how markets from around the globe are behaving. | 1427 | 3 | 53% | 132,832 | 1.3 |
| r/CryptoTechnology | The CryptoTechnology subreddit doesn't have a lot to do with bitcoin and blockchain investing directly. However, technology moves fast, and the next big thing might be lurking in the shadows of a CryptoTechnology thread that you could have missed had you not been a subscriber. This subreddit focuses on serious discussions about altcoins and the technology that drives it. There are also conversations around new and innovative use cases for altcoins, blockchain, and how to increase user adoption. | 5117 | 1 | 145% | 27,265 | 1.3 |
| r/Blockchain | When it comes to blockchain investing, it makes sense to surround yourself with like-minded individuals. The blockchain subreddit is exactly that. This is where blockchain enthusiasts gather and talk about all things blockchain. The people who believe in the block are constantly discussing and sharing information about the technology of blockchain. If you subscribe to this subreddit and aren't there to talk about blockchain, you'll probably be removed from the thread. | 2738 | 48 | 180% | 62,086 | 1.3 |
| r/Decentralization | Decentralization isn't exactly a subreddit dedicated to blockchain or bitcoin, but we would argue it is blockchain-adjacent. This topic is pertinent to the discussion of all things blockchain, which directly applies to bitcoin and many other altcoins. Visit the decentralization subreddit for news, data, discussion, and information related to decentralization and how it impacts blockchain technology. | Unavailable | 3 | 500% | 2,995 | 1.3 |
| r/Crypto_Currency_News | In the world of altcoins, the news is almost synonymous with money. When a new coin is released, an exchange is having an ICO, or any of the larger altcoins are making significant moves or updates, prices can change. As an investor of bitcoin, altcoins, or the blockchain in general, it's important to know what's going on. Subscribing to the Crypto_Currency_News subreddit can help in that regard. | 3016 | 44 | 96% | 55,166 | 1 |
| r/icocrypto | The icocrypto subreddit is dedicated to conversations, reviews, and discussions that related to upcoming coin offerings, token releases, and crowdsales in the datachain and blockchain fields. If you're an investor in bitcoin and blockchain, then keeping a close eye on ICOs is a great way to discover what's going to be happening soon in the world of altcoins. Additionally, this community is known for its due diligence regarding coins that are legitimate and those that are not. | Unavailable | 2 | 177% | 9,600 | 1 |
| r/altcoin | Altcoin is an abbreviation of alternate coin or alternative coin. This subreddit talks about all things altcoin related, which is anything not bitcoin. Opinions, news, and projects are just a few samples of what you might find in the altcoin thread. If you're an investor who follows any coin other than bitcoin, this is a great subreddit for learning new information, along with the subreddit for the coin itself. | Unavailable | 2 | 72% | 80,202 | 0.8 |
You might notice that we didn't list specific altcoins. The truth is that there are simply too many to list. However, if you do a quick search in Reddit for your altcoin of choice, you'll almost surely find a subreddit for it. Here are just a few of the more popular ones:
To stay up-to-date with the latest trends and developments in the digital asset markets, subscribe to Bitcoin Market Journal today!