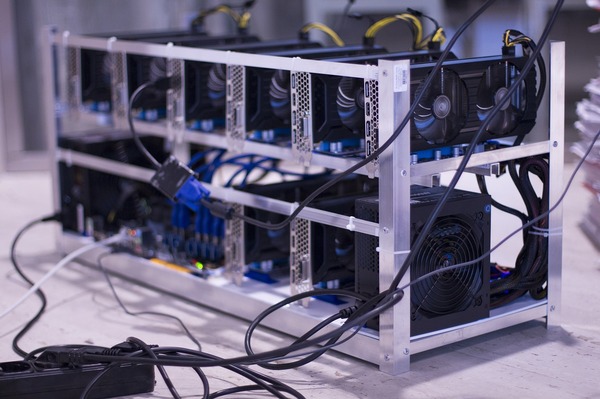 Digital currency mining has become a popular way for tech-savvy individuals to generate a return in the digital currency markets. However, as mining difficulties increase and the market becomes more and more competitive, miners need to ensure that they have the best crypto mining rigs to maximize revenues.
Here is a look at the best mining rigs to help you choose which ones are right for you and your mining operation.
| Name | Description | Price in USD | Hash Power | Energy Consumption | Beginner Friendliness | Number of Minable Coins | Score |
| --- | --- | --- | --- | --- | --- | --- | --- |
| Antminer T15 | The Antminer T15, created and distributed by Chinese mining company Bitmain, is a popular piece of mining hardware due to its efficiency. | ~900 | 23.TH/S | 0.067 W/GH | 4 | 10+ | 4 |
| Antminer S9 | The Antminer S9 is a powerful but cost-effective SHA-256 mining rig created by Bitmain. | ~300 | 13.5TH/S | 0.098W/GH | 4 | 10+ | 4 |
| Antminer L3/L3+ Scrypt Miner | The Antminer L3/L3+ Scrypt Miner is an ASIC miner designed specifically to mine Litecoin. | ~65 | 580MH/s | 561W/GH | 4 | 1 | 3 |
| Shark Mini | The Shark Mini is a compact GPU mining rig that is known to be customizable and easy to use. | ~2500 | 120MH/S | 400W-600W / 5A | 3 | 10+ | 2.5 |
| Shark Extreme 2 (8 GPU) | The Shark Extreme 2 (8 GPU) is an eight GPU card mining rig that is a popular choice for GPU-based mining setups. | ~4500 | 120MH/S | 400W-600W / 5A | 3 | 10+ | 2.5 |
| Monero Miner 5000 H/s | The Monero Miner 5000 H/s is a customizable GPU-based mining rig specifically designed for Monero mining. | ~2250 | 120MH/S | 400W-600W / 5A | 5 | 1 | 2 |
| INNOSILICON TERMINATOR3 | The INNOSILICON TERMINATOR3 is new SHA-256 ASIC mining device with a good standing in the market. | ~2250 | 43TH/s | 48.83W/TH | 4 | 10+ | 4 |
IMPORTANT NOTES: The hash power and energy consumption values of the GPU mining rigs are based on the assumption that the rigs are fitted out with the relevant number of AMD RX graphic cards

Should You Still Mine Digital Currencies in 2020?
Digital currency mining has had an incredible rollercoaster ride in the last 36 months. During the big bitcoin gold rush of late 2017, bitcoin and altcoin miners were making bank and mining hardware providers were barely able to keep up with demand.
In 2018, it all went downhill as digital asset prices tanked aggressively from their all-time highs. As a result, digital currency mining also became less profitable as the number of miners had grown substantially – and thus also the mining difficulty – but asset prices dropped and miners' profits started to erode.
In late 2018, the bitcoin mining bear market peaked when bitcoin dropped below the $4,000 mark, at which points bitcoin mining became no longer profitable for smaller mining operations that are not able to capitalize on the economies of scale from which its larger counterparts can benefit.
Going forward, digital currency mining profitability will be dependent on where the market will go next. If we see a rally again, miners will see profits again and more miners will (re)join the market.
Whether you want to start to mine digital currencies or not is entirely up to you. If you are only in it for the money, then it is probably best to wait for market prices to hit a level where mining makes sense (and cents) again.
However, if you want to learn about cryptocurrency networks, the blockchain, and how mining actually works, then you could start immediately with one of the more affordable miners and look at it more as an experiment than an investment venture.
Finally, it is important to remember that miners help to secure digital currency networks and, thus, play an integral role in the blockchain revolution. Therefore, you can also look at mining as your contribution to an industry that has the potential to change the world and increase the value of your portfolio along the way.
Related Articles:
If you want to learn more about digital currency mining and the new finance market, subscribe to the Bitcoin Market Journal newsletter and join the blockchain revolution today!