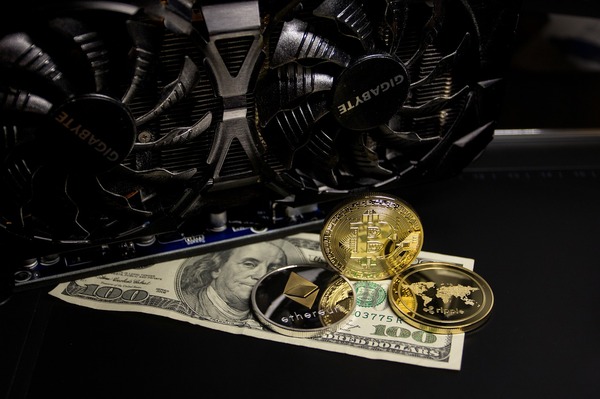 To mine digital currencies, you have to deploy dedicated digital currency mining hardware that solves complex mathematical problems using a substantial amount of computing power to verify transactions and secure a blockchain network.
However, if you want to get involved in mining without having to deal with the technical aspects of mining, you might consider cloud mining instead.
What Is Cloud Mining?
Cloud mining refers to renting computing power from remote data centers that run specialized digital currency mining hardware to allow individuals to partake in bitcoin (or altcoin) mining without having to personally invest in and manage a mining operation.
In exchange for a fee, anyone in the world can start to mine bitcoin or a range of altcoins by purchasing cloud mining contracts from cloud mining providers.
Best Cloud Mining Providers
Here's a look at the most reputable bitcoin and crypto cloud mining providers that you could use to get started with cloud mining.
| Name | Description | Launch Year | Number of Minable Coins | Fees | Minimum Investment | User-Friendliness | Score |
| --- | --- | --- | --- | --- | --- | --- | --- |
| Genesis Mining | Since its launch in 2010, Genesis Mining has managed to establish itself as the market-leading cloud mining provider. Genesis Mining offers cloud mining contracts for several digital currencies and has always managed to stand out through its transparent approach and user-friendliness. | 2010 | 6 | 0.14$ per TH/s per day | As low as $28 | 5 | 4 |
| NiceHash | Founded in 2014, NiceHash differs from its competitors in the cloud mining space as it is a peer-to-peer marketplace for hashpower where users can rent computing power from other users to cloud mine digital currencies. Not only does NiceHash enable cloud miners to mine a wide range of different coins and tokens, it also enables sellers of hashrate to earn bitcoin for sharing their unused computing power. | 2014 | 100+ | 3% to buy hash power + 0.0001 BTC | 0.005 BTC | 4 | 4 |
| HashNest | Founded in 2014 by leading mining hardware producer Bitmain, HashNest has emerged as a popular option for cloud mining. The cloud mining provider offers mining contracts for bitcoin (BTC) or Litecoin (LTC) and benefits from the low electricity costs of Bitmain's Chinese mining operations. | 2014 | 2 | 0.21$ per TH/s per day | No minimum | 4 | 3.5 |
| Bitcoin.com | Bitcoin.com launched its cloud mining platform in 2017 and currently offers bitcoin (BTC) and bitcoin (BCH) cloud mining contracts for its users. This cloud mining service has become very popular in the BCH community as Bitcoin.com is an established company that has played a key role in promoting Bitcoin Cash (BCH). Moreover, it is the only reputable cloud mining provider that offers BCH contracts. | 2017 | 2 | 0.14$ to $0.20 per TH/s per day, depending on the contract | $9.90 | 5 | 3.5 |
A Word of Caution
Cloud mining is not a risk-free venture. If you read the fine print of your crypto cloud mining contracts, you will see that cloud mining providers will switch off their machines if the price of the digital currency linked to your mining contract drops below a level where it is no longer profitable. That means you can lose a substantial part of your invested money if the price drops and remains at an unprofitable level for a certain period of time.
Moreover, many cloud mining providers have turned out to be fraudulent operations. Hence, careful due diligence needs to be conducted before choosing a cloud mining provider with which to invest. The above-mentioned cloud mining platforms are the most reputable in the market and could arguably, therefore, be safe for investment.
Finally, many bitcoin experts agree that buying and holding a digital currency will result in a higher return on investment than purchasing a cloud mining contract in the same coin. Historical price data confirms that.
Cloud mining is an excellent way to gain exposure to digital currency mining, but it is a high-risk venture that should only make up a tiny fraction of your digital currency investment portfolio.
Related Articles:
To discover more investment opportunities in the digital asset markets, subscribe to the Bitcoin Market Journal newsletter today!