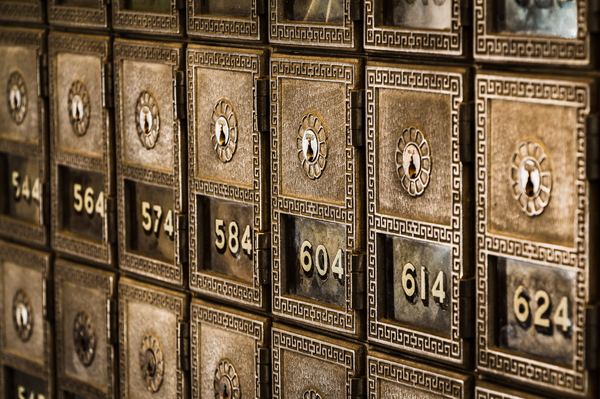 Securely storing digital assets is one of the most difficult aspects of investing in digital currencies. To make digital currency investing more accessible and secure for large investors, several bitcoin and crypto custodian services have launched in recent years.
This guide examines what crypto custodian services are and who the top service providers are in this new market segment of the digital asset industry.
What Are Crypto Custodians?
Crypto custodial service providers enable large investors, such as high-net-worth individuals and institutional investors, to securely store their digital assets with a trusted third party.
Given the technical aspects of private key safekeeping, large investors – especially institutions – prefer to store their digital assets with custodians to ensure that their funds cannot be accessed by hackers or other malicious individuals. Moreover, by using a custodian, investors are not required to deal with the technological aspects of digital asset storage as that is all handled by the custodian.
As a result, more and more crypto custodian service providers have emerged in the last few years to service the growing institutional investor demand for bitcoin and other digital currencies.
Best Bitcoin and Crypto Custodians
In this section of our guide, we have rated and reviewed the best crypto custodians to help you choose which service provider may be the right solution for you and your investment needs.
| Name | Description | Company Launch Year | Numbers of Assets | Fees | Facebook Followers | Reputation | Score |
| --- | --- | --- | --- | --- | --- | --- | --- |
| BitGo | BitGo is a market leader in digital asset storage since the company launched in 2013. As a qualified custodian, BitGo provides custodianship for over 100 digital currencies and tokens by leveraging institutional-grade custody policy controls, cold storage solutions, and customizable multi-user accounts. | 2013 | 100+ | Personalized | 1,600 | 5 | 4 |
| Coinbase | Leading bitcoin exchange and wallet provider Coinbase has launched its custody service – targeted at institutional investors in mid-2018. Coinbase Custody enables investors to securely store their digital assets through its partnership with a regulated broker-dealer. | 2012 | 11 | $0 – 10,000 set up fee and 0.5% p.a. | 188,000 | 4 | 4 |
| Gemini | Gemini is a regulated digital asset exchange based in the US that also provides a custodial service to its professional clients. Gemini offers its low-cost custody service to store bitcoin, Litecoin, Ether, Bitcoin Cash, and Zcash in a fully regulated and legally compliant manner. | 2015 | 5 | 0.4% p.a. and a $125 withdrawal fee | 6,000 | 5 | 3 |
| itBit | New York-based bitcoin exchange itBit provides a regulated custody service as a New York State Trust Company for qualified investors. itBit provides personalized services for its global client base, which includes asset protection, regular reporting, and holding mandatory capital reserves against customer deposits. Currently, itBit supports five digital assets in its custodianship service. | 2012 | 5 | Personalized | 19,000 | 4 | 3.5 |
| Kingdom Trust | Kingdom Trust leverages its experience as an institutional custodian to provide digital custodial services for banks, hedge funds, RIAs and family offices that want to invest in digital assets without storing them themselves. Moreover, Kingdom Trust insures its deposited assets for added security for its customers. | 2010 | 30 | Personalized | 1,000 | 3 | 3.5 |
| Xapo | Xapo is one of the oldest bitcoin wallet and storage solutions providers and claims to hold around seven percent of all outstanding bitcoin in its vault in Switzerland. The Zug-based company enables large investors to securely store their bitcoin as well as manage their holdings through a multi-signature wallet. Xapo is well-funded and widely considered as one of the leading bitcoin companies in the world. | 2013 | 1 | Personalized | 63,000 | 5 | 3.5 |
The Future of Digital Asset Custodianship
Wall Street's newfound openness toward digital currencies as an investment asset class will likely result in more and more bitcoin custodian solutions emerging. Aside from the above-mentioned custodian solutions, several Wall Street institutions, including Fidelity and Bakkt, have also announced crypto custodian services that will be rolled out in the future.
Fund managers will continue to become more open to investing in bitcoin if they can store their investments with regulated custodians in the same way they can for stocks and bonds. Hence, the more this market segment grows, the more institutional investment you should expect for bitcoin and other digital currencies.
Related Articles:
If you want to learn more about investing in bitcoin and other digital currencies, subscribe to the Bitcoin Market Journal newsletter today!